It's officially the season to be jolly and it's that time of the year during which most product focused companies make their biggest sales. To give you a helping hand this Christmas, we've compiled a list of design tips to add a bit of festive cheer while keeping your brand intact.
1. Plan your design for campaigns to ensure all the materials are cohesive and stick to the purpose of maximising sales and leads to make the most of this profitable season.
2. When you receive that first draft of the festive designs, take a step back and think is it too Christmassy? You should never go full-Christmas; throwing in too many elements - tinsel decor, fonts, Santa hats on your logo etc - are distracting from your product and confuse your brand. A good reminder is Will Ferrell's reaction in Elf in the video above, you don't want your campaigns having that amount of Christmas enthusiasm!
3. Keep to your brand guidelines, it's Christmas, not a rebrand.


4. Don't overuse the Christmas colours green and red. If you didn't know already, when green and red are used wrongly together it can create legibility issues for colour blind viewers. The example above shows what a colour blind viewer would see and it's obvious why we shouldn't mix them in this way.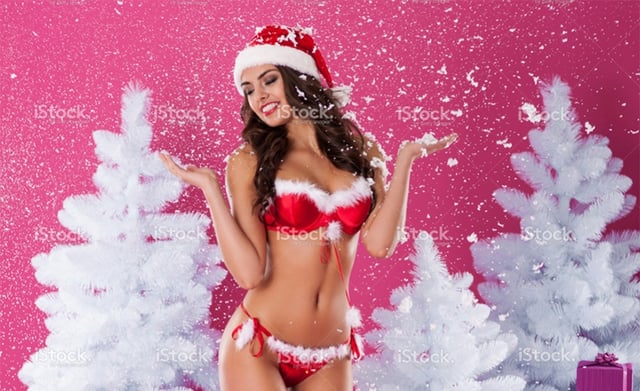 5. Choose images with caution, use traditional style Christmas stock images, don't use crude or sexualised Santas, you'll send people the other way and leave a bad taste, preventing immediate and future business.
6. Using Microsoft paint is much like wrapping a fantastic gift with tacky paper and duct tape, it's never going to look as good as hiring a designer to wrap your wonderful product or service in a beautifully ribboned box. Put your faith in a trained designer to add festive cheer to your campaign.
7. Being generous is what Christmas is all about, but if you are sending freebies don't forget to make your contact details clear and easy to read.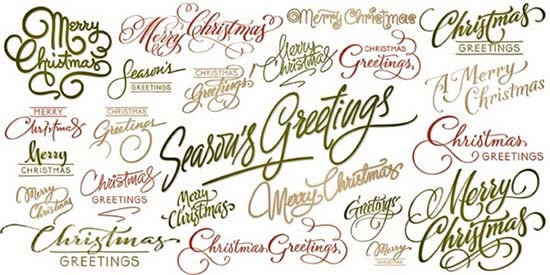 8. Christmas fonts, with their smooth serifs and long tails, can be great if used properly. Bear in mind that the text remaining legible is most important.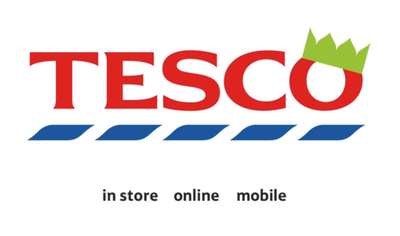 9. If you're adding a festive feel to your logo, ensure that it's a subtle change. A good example of this is the Tesco Extra logo, which uses red and green appropriately and puts the brand first. Overdoing the additions to your logo will damage that all important brand recognition companies have for existing customers.
10. Christmas is a busy and stressful time for a lot of people, so don't give your customers extra work searching for the necessary information amongst a sea of Christmas! Again, brand and information come first, they should be clear and always remain the focal point of the design.
You should now be all designed-up for Christmas, but don't stop there! | Download our free E-book below "How good design can supercharge your marketing campaigns" for more great tips and design insights.