Following my previous blog post about why it is so important to keep on marketing in a downturn, here are some tips, in no particular order, for how to make the most of your marketing in a recession or when times are tough.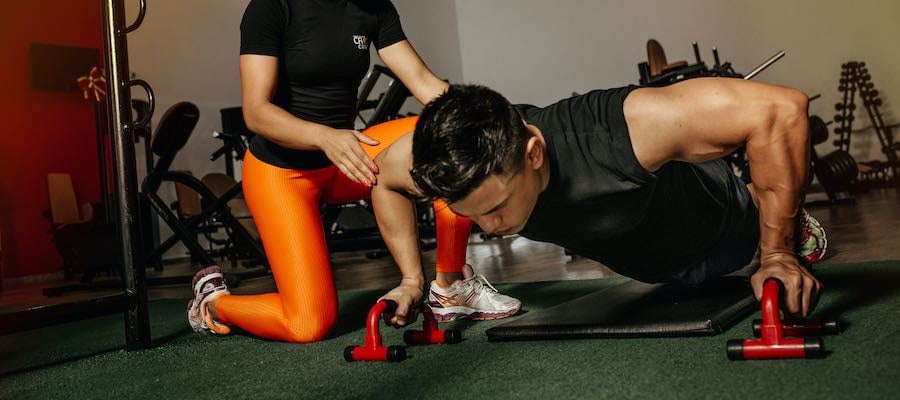 1.

Don't Stop

This is vital. Keep your profile up in some way or another. You need to be at the front of your buyers' minds when their finances improve. Don't let them forget about you and don't make them think you have vanished.



2.

Maximise Every Penny

Look at your marketing spend and make sure everything you do is working as hard as it possibly can. In a recession, it makes sense to cut back on expensive advertising that can't be measured accurately and move your budget into highly targeted, low-cost marketing activities. A marketing audit can help you focus on where you might be wasting money.




3. Network
Networking (the real life kind) can be a very cost-effective way to meet potential customers. It only takes a couple of hours of your time, and some energetic mingling to make lots of useful contacts. Remember, it's not just about the people you meet – it's about the people they might know and the referrals they might make.


4. Define Your Audience
The more you know about your target market, the more efficiently you can reach them. It's worth doing a little research to find out what their problems are and where they look for solutions. Develop buyer personas for each target segment and bear them in mind when developing your campaigns.



5.
Pick Up The Phone
Yes, it can be scary, but there are few methods of communication which are more direct or more personal - or cheaper. I'm not talking about cold calling; more about following up enquiries or keeping in touch with previous customers in a friendly way.




6.
Move Online
Because you don't need to print or make anything tangible, online marketing tends to be less expensive than its offline equivalent to achieve the same outcome. Make sure your website is working its little socks off to generate leads for you. Look at your audience and figure out which websites they use and which keywords they search for and be there too.




7.
Measure
When budgets are under pressure you need to justify every penny you spend on marketing. This is likely to lead to doing more activities that are clearly measurable and less of the ones you can't quantify. While this is a simplistic solution, it is more likely to reassure the board that you should still spend something. Look at Google Adwords and Facebook ads where you only pay per click, or use a content marketing system, like HubSpot, for example, that lets you tracks website visits and leads.




8.
Create Content
When the economy is against you, content is your best friend. Imparting knowledge and sharing valuable information costs nothing but your time. The benefits, however, are far-reaching. Regular blogging on a relevant topic can significantly improve your search engine visibility and improve your status as an expert in your chosen field. It is the first, and vital, step in the buyer's journey from awareness to ultimate purchase.




9.
Capture Leads
If you are creating awareness through great content that is relevant and useful to your audience and driving them to your website, what happens next? You don't want them to read the fantastically useful information you've given them and then wander off elsewhere. No! You want to grab them and hang on to them for as long as possible. That's where landing pages, lead magnets and data capture forms come in. Provide even more fantastically useful content and ask for a few little contact details in return. By this time, they realise that you know your stuff and they should be quite happy to tell you their email address in order to gain something of value.




10.
Nurture Leads
So your target customers are aware of your business and what you do, they've visited your website and they've given you their email address. Now what? The biggest sin is to do nothing! These people have actually given you permission to contact them and have shown that they are interested in your product or service. So drip feed them with information to gradually prepare them to buy from you.




11.
Keep In Touch With Existing Customer

s

Your existing customers are even more important than your new leads, so if you are only going to do ONE thing, make it keeping in touch regularly with your current and recent buyers. These people have already been through the buying decision process and decided to buy from you. So, unless you actively upset them, they will probably buy from you again. They might even tell their friends about you if you make them very happy. A simple email, newsletter or Christmas card will make sure they remember about you.




12.
Social Media
The number one choice of marketers with tiny budgets, social media can reach thousands of people at no or little cost. It's not as easy as it looks though. Stay on topic, be helpful, commit to using it regularly and engage. Provide content worth sharing to increase your reach.



13.
Outsource
If you're thinking of recruiting a marketing team, wait. Depending on your objectives, it may be more cost-effective to outsource some or all of your marketing to a specialist. There are several options; employ a marketing manager and outsource the more routine tasks, outsource the planning to a marketing consultant and keep the day to day implementation in-house, outsource all your online marketing to a specialist agency, outsource your PR, copywriting or design. Do the sums first before you decide.




Thirteen is unlucky for some, but if you take on board these thirteen tips, you may find that you get luckier with your marketing and get a lot more out of your budget.