Inbound marketing helps businesses find customers at a time when those customers have identified a need. It's different from traditional marketing that seeks to interrupt people who are otherwise engaged in the hope they might need what's being advertised.

For example, a TV advert indiscriminately shouts about a product or service with no real idea if any potential customers are watching. It uses the theory that if you tell enough people some of them might be interested.
Inbound on the other hand seeks to secure search rankings in Google etc for specific search phrases that someone with a specific need might use, in the hope they might click through to a website and become a customer. There's a little more to it but in essence, that's it.
Stage I - Your Customers
Start by creating buyer personas. These are basically profiles of your ideal customers including who they are, their job roles, their interests, level of education, their age, gender and the kind of problems they need to solve. You'll also establish where they look for information (Google, YouTube, LinkedIn etc).
It's common to make the mistake of assuming "everyone" is a potential ideal customer. Don't do that, "everyone" isn't your ideal customer!
If you need more help with this check out our guide to creating buyer personas.
Stage II - Keyword Research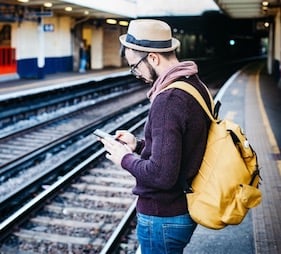 This involves an investigation into the kind of search phrases your personas use when trying to find solutions to their problems. You need this information to make sure your content gets found by the right people - more about content in a moment.
We've blogged about keyword research previously so we won't go into any detail here. It's easier than it looks so long as you remember that just because a keyword is used a lot it doesn't mean you should try and rank for it. Some keywords are very competitive and it would be almost impossible to get above the sites already ranking. It's usually better to chase phrases you can compete for.
So Where Are We Now?
By now you know who your ideal customers are, the problems they need to solve and some of the search phrases they use in Google when looking for solutions. You've done the donkey work and from here on in it starts to get really interesting.
Armed with your understanding of buyer personas and their problems we can now create a content plan; think of this as creating a honeypot to attract bears.
Stage III - A Content Plan
This is where most people fall down when they try the DIY approach to inbound marketing. The thing is, creating and executing a content plan is vital, get this wrong and all your previous work will have been a wasted effort. So, what is a content plan?
In simple terms, a content plan is a list of content you're going to produce in the hope of securing search rankings in Google. The idea is that the rankings generate website visitors interested in what you offer.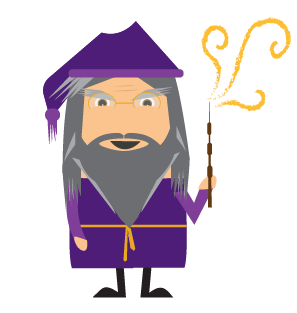 This generally confuses the hell out of most people who think that to secure rankings all you need to do is create web pages detailing your products and services and they will magically appear at the top of Google. This is not how it works.
The content on your website that ranks is highly likely to be content that helps people. That's because it's that kind of content people talk about and share and shared content gets noticed by search engines.
It's wrapped up in that mystical subject known as search engine optimisation or SEO. If you need to know more about that our educational SEO content will help. It's not complicated, unless you spend your time looking for shortcuts and quick fixes, so don't do that. Instead, decide you're going to create great content that people need.
Stage IV - The Buyer Journey
Wrapped up in the work you do on your buyer personas and content plan is the buyer journey. In simple terms, this means understanding the different types of content your ideal customers look for at the different stages of their decision to buy process.
At the start of their journey, they will most likely be looking for big picture information but as they progress they may want more and more detail. Your job is to align your content plan with this buyer so you are first and foremost in their mind when they reach for their wallet.
Stage V - Lead Nurturing, Marketing Automation And All That
I'm going to save these subjects for future blog posts. To be honest you're not going to be ready to make use of these things for quite some time as in our view it will take a few months to chew through stages I to IV.
Suffice to say there are platforms, our tool of choice is Hubspot, that make nurturing and automation a breeze, so if you're interested now take a look at this tool and others like it.
In Conclusion
Getting inbound marketing right creates a powerful lead generation machine guaranteed to send a steady flow of enquiries from your website. It's not hard but it is hard work which is why lead generation or inbound agencies like us exist.
We'd encourage you to get stuck in and give it a go.