I'm heading off to work. It's Friday morning, so a good day, great stuff, the weekend's here. I'll get some fun stuff done at the weekend although plenty of fun stuff happens through the week to be honest.
Video Transcription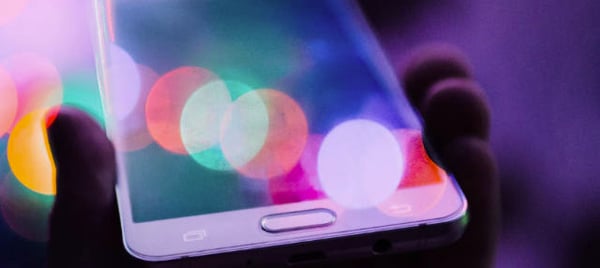 Who knows what today will bring. Running an agency, you're never quite sure. It could be new enquiries, it could be working with existing clients, it's a varied lifestyle. And it's really interesting 'cause you get a great insight into other people's businesses. You get to see what they're doing, how they're operating and you get to see the opportunities that exist for improvements. And for us that's specifically around lead generation, helping them find new customers for example.
You get to see all that and you get to work with some fantastic businesses and help them digitally transform. we help them move into areas that they hadn't previously been considering, help them improve their businesses. We help them take their businesses to a whole new level, with respect to digital technologies, whether it's digital marketing or just the way they use digital technologies. It's fascinating, it's interesting work.
It's also interesting the way that people, I think, are somewhat worryingly, turning a bit of a blind eye to what's happening. Their customers are using Uber, they're using Amazon, they're using all means of digital technologies to live their lives. Yet some businesses still believe that it's not their customers, that they don't have to do this stuff, that there's plenty of time, we can do it in a few years, et cetera.
You know, as Mike Lieberman at Square 2 said in a recent blog post, he's kind of seeing what's happening now as like an Industrial Revolution, it's on that scale, the things that are happening just now. And businesses that are not embracing this digital Industrial Revolution are missing out, there's no two ways about it. So if you're looking at whether or not your website's any good or whether or not your lead generation is making the best use of digital technologies, available digital technologies, then have a conversation. And have a conversation with people who understand this stuff, people who do it for a living.
Have a really good conversation, not simply about whether to commission them to build you a new website, or commission them to run a paid search campaign for you, or help you with any other type of digital transformation. Just have a really good, open conversation with them about what the opportunities are. You might be really surprised at what's available and what you could be doing. And it kind of just makes sense to embrace this technology now.
Digital marketing agencies like us genuinely love talking to other business owners about the possibilities digital technologies present. Why not arrange a chat to see how your business could be benefitting.