Does your website help people who are not quite ready to buy or simply show them the door if they don't have their wallet to hand? The way people buy today has changed: buyers want to get informed and if you're not informing them, someone else is. But does this matter?
If you sell complex products or services, the chances are people carry out research before they are ready to make a purchase. This means, as part of your lead generation work, you need to be developing an understanding of your buyer's problems and creating content that helps them find solutions. It's called inbound marketing and it creates a scalable, predictable and reliable flow of qualified leads. What would that mean for your business?
Inbound Marketing Isn't Magic Wand Stuff
A lot of the enquiries we get are Search Engine Optimisation or SEO related. People search using the phrase what is SEO, find us in Google™ and make contact. At this stage, they often think their SEO is broken and just needs fixing and, although poor optimisation isn't going to help their website rank in the search engines, it's pretty much never the case that "fixing" it will result in any spectacular improvements unless you're only trying to rank for uncompetitive search phrases. Believe it or not, search engines are pretty good at filling in the gaps and figuring out what your pages are about. Optimising them simply helps.
It's the same with inbound marketing. There's no magic formula and success is almost always hard won, but when you think about it that's a good thing. When something's hard to achieve it's hard to emulate and pretty much impossible to fake.
Investing in Inbound Creates A Barrier To Entry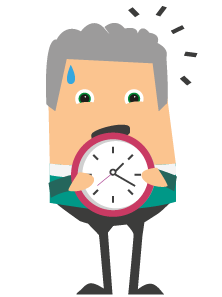 Let's assume securing good search rankings and attracting potential customers from the search engines was easy. How might that affect your business? Would you be forced out of business by an infinite number of competitors? Would it fit with your strategic plan? Would it make your life harder? I'm guessing it would. If it was easy it could well be a nightmare. Thankfully it's difficult, lemon difficult.

Investing in the creation of a powerful lead generation machine is just that, an investment. Furthermore, it creates a formidable barrier to entry for your competitors. They can't buy the space from under you, they have to earn it, and earning and owning that space takes months or years.

I Like Cheap Web Website Creators
One of our most lucrative service lines is the creation of websites, lead generation websites. However, I'm totally relaxed about the number of low-cost website offers that appear in TV adverts. I'm glad it's cheap to create a website and super easy. It's fantastic that these tools are there for everyone to use for little or sometimes no money. You see, building a website isn't the hard bit; getting it to rank and generate leads is the hard bit. Creating a site with "buy stuff from us" type content is easy.
Givers Gain
So, if you create a website that helps people, it stands a great chance of attracting the right visitors and creating opportunities for your business. If all it does is say "buy stuff from us" it's possible it's not going to be the business asset you'd hoped for. The choice is yours.