In these days of fake news, filters and photoshop, it is understandable when clients ask if they actually have to tell the truth on their websites, social media accounts and in their inbound marketing campaigns. So, how important is it to be authentic? Is it ever OK to be economical with the truth?
It's All Spin
As an Inbound Marketing Agency we deal with content and stories, and there's always the opportunity to add a little spin, tell people what you think they want to hear. But realistically, should you embellish the truth?
For example, is it OK to exaggerate the size of your company by saying: we have 25 staff in 7 locations, when you actually have 5 employees in one office and 20 freelancers, in 6 other locations, whom you use from time to time?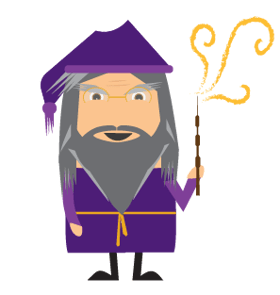 Is it Ok to create fake Twitter accounts to make your company look bigger?
Is it OK to promise the world to get a sale, despite the fact you know you can't deliver?
Is it OK to use SEO tricks and shortcuts to fool the search engines?
We would say, no. Focus on your strengths and be honest about what you're not. You don't need to draw attention to your weak areas - if you are clear about they type of work you specialise in and the type of clients you want, you shouldn't have to mention them. But if someone asks... be honest.
We are known as a straight-talking agency and we turn potential clients away on a fairly regular basis because we believe that giving people the right advice is more important than getting business at all costs. If we're not the right people to help them we will point them in the direction of people who are.
Long-Term Results
The benefit of honesty and authenticity is that you earn long term trust and build lasting business relationships. Fooling people is short term - they will see through you or find you out sooner or later and then the trust is gone and so is the customer.
In Kim Garst's book about authenticity in social media, Will the Real You Please Stand Up, she discusses the importance of integrating all aspects of your brand message and making sure that they are delivered consistently everywhere. If that message does not genuinely reflect who you are, it's way too easy to be caught out. Transparency is vital if you want to be trusted.
Be Remarkable
When we are creating content strategies we always try to discover what makes a client remarkable. It can take a while to uncover what is really special, not just the me-too qualities of great customer service or years of experience. Perhaps you are an IT specialist that doesn't do geek-speak, or a financial adviser who has developed your own way of building investment portfolios. There is always something that makes you stand out. Discover it, build on it and be consistent in the way you talk about it.
Remember that people buy from people, not corporate entities, so you have to make a personal connection, based on your personality a well as your company's strengths. As Oscar Wilde famously said, "Be yourself; everyone else is already taken."
Go At Their Pace
The difference between inbound marketing and traditional marketing is that it is driven by the buyer. They come and find you when they are ready to buy rather than you interrupting them and trying to sell to them.
It's about informing and educating rather than persuading and manipulating. No smarmy salesmen here, just useful content that helps potential customers, whether they are just researching a possible issue or trying to find a new supplier. So, if you are providing genuinely valuable information, there's never any need to embellish the truth; your content should speak for itself. If it does, you will earn trust and gain customers who already know who you are and what you stand for, and want to do business with you for the right reasons.