I'm an engineer, a problem solver, although I now work in the field of marketing. Digital marketing to be precise. That includes web design, inbound marketing, Search Engine Optimisation or SEO, paid search such as Google Ads, social media marketing, and so on. In this post, I'm thinking about branding.
Now, I have a view on what branding is, but there's a lot of debate around it. Even though people who are much more knowledgeable than me have got plenty to say about branding, really deep stuff, the best description I heard was somebody who said that branding is a feeling. It's how you feel about something, that's the brand.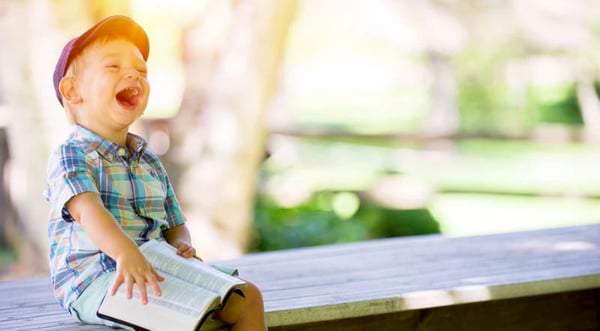 Even my simple engineer's mind kind of gets that, I understand what they are saying. As an example, if I think of, perhaps, Porsche, what I feel about that is it's a quality, desirable product, top-notch engineering. But if I think about McDonald's, what I feel quite different. If I'm really really hungry and there's a McDonald's there, I might go and grab one. I'm not like aspiring to go out this Saturday to have a McDonald's. I don't get a warm feeling when I think about MacDonald's; it's just simple utility food that fills me up quickly, which is excellent.
Thinking about your brand, what is it that you want people to feel when they think about you and your company? What is it that you do for them? As an example, I'll talk about what we do at Red Evolution.
We could say on our website, we design websites. After all, that's what we do or at least one of the things we do. But we don't say that. On our website, we say "we help businesses thrive online". It's not just about assisting businesses to build a website because, frankly, anyone can do that. You can go to Wix, go to Squarespace, go to any of these places and make yourself a website for very little money, it's become a low value commoditised thing.
What we're about is helping businesses thrive online. We're about assisting them in using the web to generate leads and grow their businesses. Yes, we build websites, we do SEO, we do paid search, we do all of that stuff. They're all the tactics we use, but it's the bigger picture about helping businesses thrive online that floats our boat. Our brand is about making them feel safe and confident that they will get way more than just a pretty website when they work with us.
So what is it your business does? What problems do you solve for people? It's what you help people do that you need to think about, get that into your messaging and you'll start to understand your brand and what you want people to feel about your business.
So, how are you going to make the person looking at your website, someone who's maybe found you in Google search, reach out and give you a ring or drop you an email? How are you going to convince them that you can make their world a better place? How are you going to show them how you can make their job easier, for example? Probably your messaging lies in there somewhere rather than some literal "this is what we do" type message. Anyway, just a thought, nothing more than a drive to work thought for today.
Still confused about branding and using your website to generate business opportunities? Book a free consultation.