To understand the context of this post, it would also help to understand what SEO or search engine optimisation is. If you prefer a more visual approach here's SEO explained in pictures. Last Friday, I had a great conversation with a business owner in Manchester. He was crystal clear about his businesses strategy and how many new customers a month he needed to grow his business.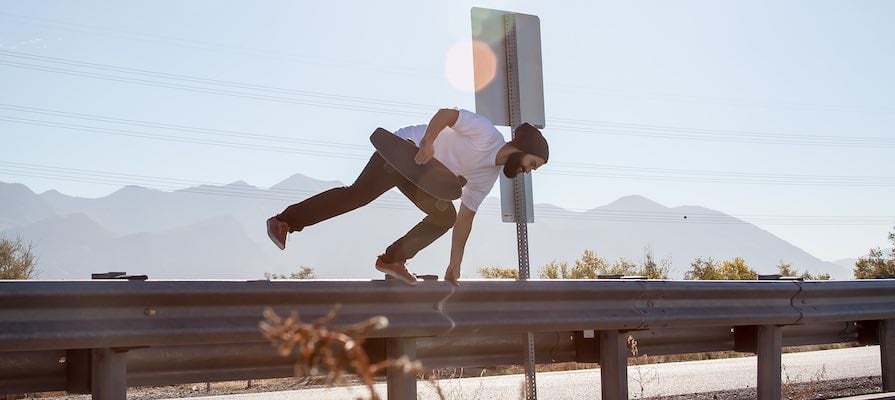 The only thing standing between him and success is that the people who want to buy what he's selling don't, currently, find his website when they search in Google. In other words, his website doesn't generate leads; it's not a lead generation website.

Contrast that with the reason he and I were having a conversation, yup, he found us in Google, well it would be embarrassing if a B2B web design agency like us didn't generate leads from search would it not?
Start With A Strategy
To create a website that generates leads requires a strategic approach, determination, patience and a little luck.
Strategically it looks something like this.
Establish who are your ideal customers.
Develop an understanding of the problems these people need to solve.
Research to understand the search terms they type into Google.
Decide which search terms to want to rank for – more on this later.
Create a content plan that will use the search terms you decide you want to rank for.
Publish and share your content.
Keep doing it.
Now, there's a little more to it than that, such as following SEO best practice and making sure your site is technically sound. We wrote about that in a recent post aimed at educating board level or c-suite executives on the subject of SEO.

Still, if you carry out the above, and keep doing it, you'll be doing more than most of your competitors, and you'll be rewarded accordingly. This is where the second ingredient, determination, comes in.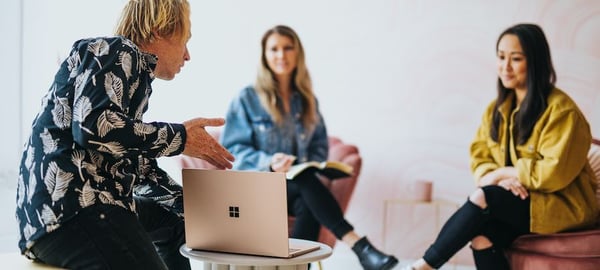 It's Not Hard, But It Is Hard Work
Most businesses follow the road to hell, you know the one, it's paved with good intention. In the first month, they create some content, in the second month quite a bit less, and by the end of month three, they are way behind and usually give up. Of course, that's one of the reasons enlightened businesses turn to a digital marketing agency like us; we don't give up.

As I often mention to people in the free search marketing webinars we run, good content is the gift that keeps on giving. I usually use this post about the purpose of a blog to illustrate that. Written in 2016, it still attracts around 200 visitors a month to our website, and it's been viewed almost 10k times since it was published. That's a ton of free traffic and potential business opportunities.

Importantly, it would be best if you wrote about the subjects confusing your potential customers, as stated in the strategy laid out above. People looking for answers to their business problems are potential customers, and you want them to find your website when they search for answers. This is the link many businesses miss. They confuse writing news articles with blogging; you know the kind of thing.

"We're delighted to announce blah blah blah."
"John Smith from accounts has completed his ACCA training and blah blah blah."
"We've now been in business for ten years and yada yada yada."

The thing is, and I hate to be the person to tell you this, nobody cares. Everyone is busy living their lives, all they want from you, for the most part, is help with solving a business problem.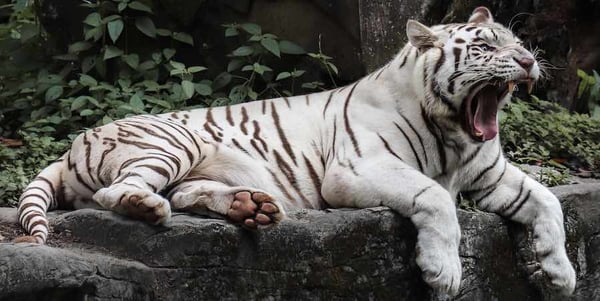 In our case, people want to know if we can help them generate enquiries from their website. Or perhaps they need a web application building or a new website creating. Once they have a relationship with us, they might become interested in other aspects of our business, but not in the first instance.

So let's assume you've determined to create a website that generates leads. You've got a list of search terms to target and associated topics on which to base your content. Bear in mind; the content doesn't always have to be written. Video content is very popular as are infographics which are images that communicate information about a specific subject.
It's A Marathon Not A Sprint (I Know)
Along with determination to keep producing content, you'll need a little patience. Gaining search rankings that generate the right kind of traffic to your website – visitors who might be interested in buying what you're selling – doesn't happen overnight. It's a slow burn, and if you're trying to get some traction in a competitive market, it can take a long time. Blogging for lead generation is a long game; if you need leads right now then Pay Per Click or PPC is a much better tactic.

There's no hard and fast rule to the length of time it's going to take to see results. An experienced digital marketing consultant will be able to help you set some realistic expectations, and it will depend on the keywords you're trying to rank for.

Choosing Keywords
Chasing rankings for highly competitive search terms, that's to say search terms lots of other websites are chasing, can be soul-destroying. For the most part, ranking for competitive search terms is challenging. Organisations with much bigger budgets and far more resources than you will also be going after them and you'll be fighting an uphill battle.

That's not to say you can't be smarter than the major players, because you can, but it's vital you pick your fights and set achievable keyword goals. For your own sanity and to prove to your budget holder that you're making progress, start with some easy wins.

Perhaps your long term goal is to secure traffic from Google when people search for walking holidays. The term walking holidays is a competitive search term and might be a stretch for a new website, or even an established one. However, the search term what to take on a walking holiday is not competitive. It would probably be easy to rank for.

Now, the second term isn't going to bring in a ton of traffic, but it will bring some. Furthermore, the people who find your site using this term might then explore further; after all, you helped them solve a problem!

See how it works?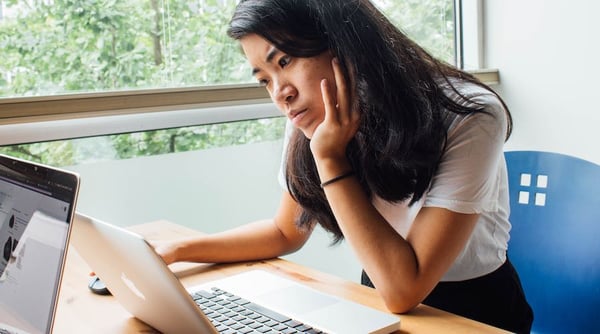 You Won't Regret The Investment
If someone told you they could create a lead generation machine for your business that would work 24/7 to bring in opportunities, what would you say? I'm guessing you'd say yes, please.

If they then said that each incremental improvement, or piece of content, had the potential to bring in business opportunities for years to come, again you'd say, yes, please.

Creating a lead generation website has sustained our business for years, and every week we get new opportunities as a result of the body of work we've created. This stuff works, do it – or pay someone to do it for you.
If you need help generating business from your website. Give us a call.