I got a WhatsApp message from a pal, last night. He's a local building contractor, a joiner, and a guy I've known for years. The message was, in some respects, like a rite of passage, because he got in touch with me asking me if I knew somebody who serviced oil-fired boilers, heating boilers, and I did. It's usually me asking him from something!
Video Transcript (ish)
The good news for him is I've got a great contact. A one-man company who looks after my boiler and I strongly recommended him to Roy, my building contractor friend. Furthermore, if he'd needed somebody to do a gas-fired boiler, I've also got a great contact, Andy from BNI, who I would also have put forward.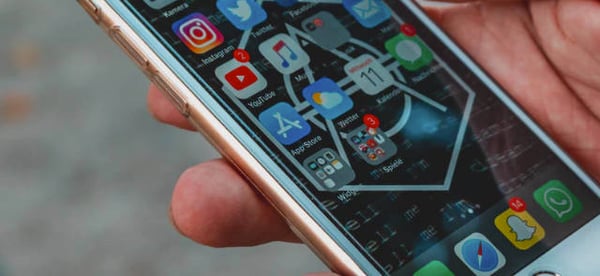 And that's how a lot of business is done, referrals, "Do you know somebody who?" or "Can you help me with?" That kind of thing. And that's fantastic; there's no way that businesses can survive without having that referral business. And what that's really doing, that idea of referrals is it's providing the person who needs the service with some social proof. "Do you know somebody who does this?", "Yeah, I use this person", that's the social proof. If you use them, they will confident to use them as well. This idea of looking for social proof is kinda hard-wired into us.
So, when it comes to your website and other digital stuff that you're doing, you really need to think about that idea of social proof. What can you do that's gonna help people consider taking things further when they've gone to Google, carried out a search and found your website.
Assuming that you're doing everything that you should be doing, including creating great content, your website will get found in search. This will send potential customers to your website and once you have their attention it makes sense to present them with some social proof. Something that shows you're credible, something that moves them enough to want to speak to you and take things a step closer to becoming a client.
The social proof could be in the form of impartial reviews in a third party system such as Google reviews. Obviously we all know that these things can be abused, but for the most part, they're not.
Also, things like case studies can be a great way to show people who you're working with, and if those businesses are credible, that's going to reflect well on you. Illustrating what you've done for other people and what people have said about you is great social proof.
So, it kinda comes full circle, doesn't it? In just the same way as a personal recommendation provides social proof, then it makes sense that your website should also provide some forms of social proof.
If you're just talking about yourself on your website and you're not talking about what customers are saying about you, including showing people what you've done for others, you should be doing that. It's a really important part of building a credible online presence.
If you'd like to chat about how your business could be more effective online then drop us a line to arrange a chat. We genuinely love helping businesses see the bigger picture and here are some of the businesses we've helped.