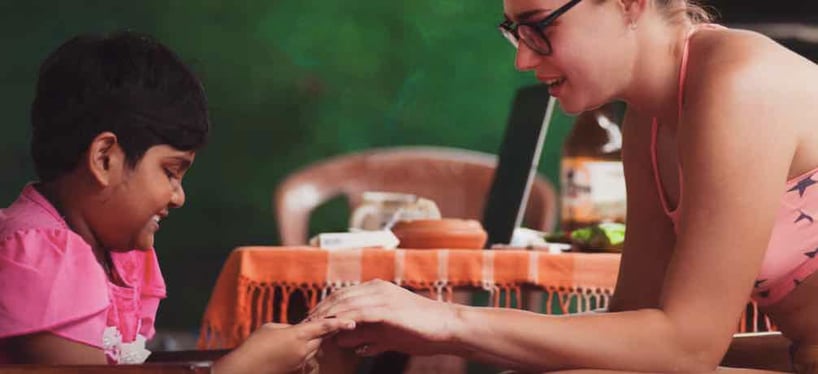 I overheard a conference call in the office today. The client said, "One of the things I want to be careful of is not giving too much away to competitors". On the one hand that makes sense, on the other, it flies in the face of the inbound marketing methodology.
We're an agency primarily involved with inbound marketing and we pretty much talk about all aspects of the work we do, including providing plenty of how-to information. But why do we do this?
Fine Pair Of Shoulders, Show 'Em Off
It's rare to see clips of the 70's hit show It Ain't Half Hot Mum. One of the characters, Battery Sergeant Major Tudor Bryn 'Shut up' Williams, played by Windsor Davies, often advised Gunner 'Atlas' Mackintosh, played by Stuart McGugan, that he had a fine pair of shoulders and he should show them off. Williams believed Atlas to be his long lost son.

However, the idea of showing off, bragging or even demonstrating competency sits uncomfortably with many people, particularly British people. With inbound marketing, it's important to demonstrate your ability, but not by simply stating it; you need to provide useful and helpful content that shows you know your stuff and can solve your prospects' problems. That does potentially mean you're helping your competitors. I say, so what.
Be Bold And Help Your Prospects
We're comfortable with the fact our so-called competitors read our blogs and benefit from our expertise. In fact, we actually get requests for help from businesses who claim to be SEO experts but for some reason need help with their, eh.... SEO. As an aside, if you're confused about SEO our what's SEO explainer will help.
It's all part of the process of becoming a thought leader in your area of expertise. Don't worry about it, enjoy the fact you're being copied and relax in the knowledge your potential clients will see you as a leader and want to work with you.
Start With Buyer Personas
The process of sharing your expertise starts by creating buyer personas. Julie, our Head of Marketing, created this easy to follow guide for creating personas. By creating them and a detailed understanding of the problems they are trying to solve you can create the fantastic content they're looking for in Google™. If you do this right, your content will rank, be found and generate traffic to your site from the kind of visitors your business is looking for.
It also creates a virtuous circle. As your content gets traction more people see it and share it, which in turn makes Google rank it higher, which means more people see it and so it goes on.
So Don't Be Shy

This all boils down to not worrying about your competition and concentrating on creating the content your prospects are looking for. Yes, this does mean you'll be educating your competition but don't sweat that. They are the ones playing catch up and they always will be. Discerning prospects can filter out the kidders and by being genuine and sharing your knowledge you'll be seen as one of the good guys.