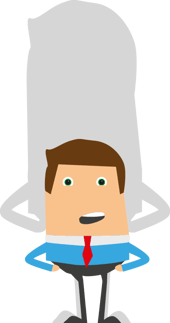 Go on - you know you want to - have a cheeky little eavesdrop on one of my phone conversations with a potential client. It wouldn't be unusual to hear me being asked if we "do" link building. The conversation starts all civilised and matey but at this point it gets a bit uncomfortable as I suggest that links should be earned - not built. I get that horrible sense of having said something really bad. My heart sinks too as I hear "I just want you to do some link building so my website can rank."
Anyway, it occurred to me that if I can't say it on the phone, maybe I can sneak it in here.
As a web company, we've run the gauntlet of clients demanding great rankings for no other reason than they think they deserve them and it makes my head hurt.
Link Building is ALL About Authority!
Google ranks authority sites. Authority is somewhat like popularity and is for the most part measured by the number, and more importantly, the quality of other sites linking to yours. Links are like votes. In other words, Google is looking for the right signals from the people who are linking to you, sharing your content and talking about you and those they share with, share it too! A circle of love!
Getting traction in search can be earned by merit - shares, reviews and organic search results; or paid for (like PPC as well as other more traditional methods). But these all have 2 things in common; cost (whether in real money or time and resources) and content (we all know that right?).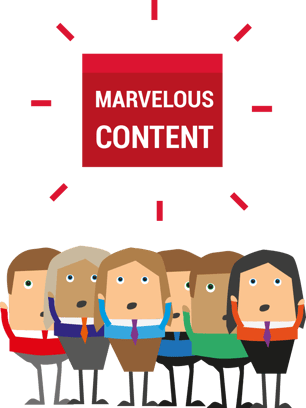 Let's look at content. Actually re-wind, useful content. If it's amazing, even better. So "amazing and useful content" is what we're talking about. Content that's exactly what someone needs, exactly when they're looking for it. The concept to hold on to here is "useful". The thing about content is that adding it to your site is good, but not good enough! It never was (honest!) but it's especially so now. Furthermore, unless people get to see it, share it, rave about it, then you may as well forget it. Remember too, even if you're using PPC you still need to deliver on the promise with your amazingly useful content when people click those ads.
Many well-intentioned businesses routinely write up boatloads of content in an attempt to see a return. In my experience, it's what many people still think they need. But consider. If everyone's creating good or even great content, the only way you can stand out is by doing it better. Google wades in amongst all that noise and turns it into something organised; your job is to rise above the noise and present something amazing that serves a purpose. In other words, create something USEFUL based on what people actually need! (By the way, you'll need a well-thought out and constantly reviewed content marketing strategy so check out our e-book below to get started). Don't slosh about in the muddy shallows of Samesville - get out into that clear blue ocean. Be noticed!
Now What?
So what to do with all the traffic gained from recommendations, rave reviews and through search (organic or paid)? We need to demonstrate we're as good as we look, right from the start! Everything we own, from our website to our blog and our social media channels, needs to step up and deliver. This is how we build trust and website authority. These are the places our useful content lives - the best place for it because we own it and have absolute control over it. Do the job well - a free eBook, a top 10 tips download, a short how-to video - and it gets shared, recommended, reviewed and generally talked about in glowing terms - and that means links! OK, if you must, you can call the whole show link building. I prefer to say you're building Authority. By the way, if you're interested in developing your understanding of useful content, hop over to our page on inbound marketing to find out more.
Something Rather Lovely....
Surprisingly, when we take the time to determine what people want from us and give it to them, they'll find us. As we get better and better, something rather lovely happens

Visibility... WHERE YOU NEED IT!
Reviews... FABULOUS, DARLING!

Your content... SHARED! LIKED! PINNED!

Your ranking... UP!

Your brand... LOVED!

Your reputation... UNMATCHED!
Off now. Have a good one, wherever you are.
CJ