It's quite revealing that people still ask us if we can "place links" for them as in "where do I put links for link building?" I say it's revealing because it shows they're aware, at some level, of the importance of links - but at the same time the fact they think placing links will do the trick implies it's a concept they've not quite grasped. Let's discuss.
Do you have a problem with authority?
Google uses links, or at least links it trusts, to establish the authority of a website or web page. Moreover, the sites listed in Google's search results are based on the relevance and authority of these trusted links. Therefore, it's clear to see authority is important and authority comes from links. But this is where the confusion starts and this is why people use phrases like this when they're trying to figure out what link building really is.
If you concentrate on the question 'where can I place links?' you'll make yourself crazy. The seemingly more taxing questions are actually easier to answer if you know your customers. Questions like 'what are the people we want to attract really looking for and how can we help them?' or 'what useful content can we put on our website for people?' are what you should be asking - and answering. Providing the content that answers those questions is definitely more time-consuming, but the rewards are potentially greater. People will share content they find useful or entertaining or interesting - or all of the above! (While we're talking here about the connection between great content and links, you might find this post entitled What is link building? really helpful - it covers this whole topic in great depth).
The longer-lasting (sweet) smell of success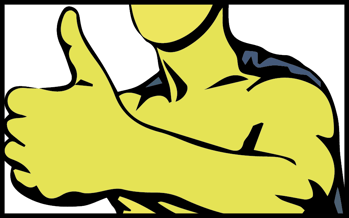 For example on our site, we've got a whole load of great content resources. One such is our SEO explained comic strip. I'd be kidding you if I said it was a breeze to storyboard this content and then create the fantastic illustrations. Nope. It took some time to create and a lot of work went into the whole thing. Once launched, it was a slow burn, but within months (yes, months, not days!) it gathered some real momentum and it's now been linked to from many websites and social channels. It's been reproduced (with our blessing) and shared around the world. The effort paid off and it's got hundreds of links without asking for a single one. At the risk of repeating myself, a link is a vote or endorsement and (unless it's no-followed) it's a popularity signal - with website success written all over it! This is why I'm saying that when we're talking link building techniques, creating great content is one heck of a good start.
Got to start somewhere, so...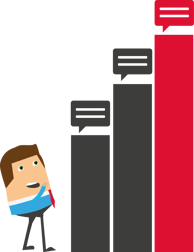 If you're getting the message that this content malarky takes time and commitment and you're still with me, then I guess you must be one of those folks who know it's a worthwhile effort - and you're up for it. Furthermore, if you've been tasked with link building and your head is spinning, turn that thought on its head and think about how you can earn links. To start the process, you'll need to figure out what people search for when they're looking for your product or service - and create content that serves that need. Remember, great content is the gift that keeps on giving!
Starting out may seem daunting so if you need some practical advice and you're already a little way along the road, we've got an e-book just right for you on content strategy that will start you off - I've helpfully put a link to it below ;-) Good luck with your endeavours!
Catch you later.
CJ