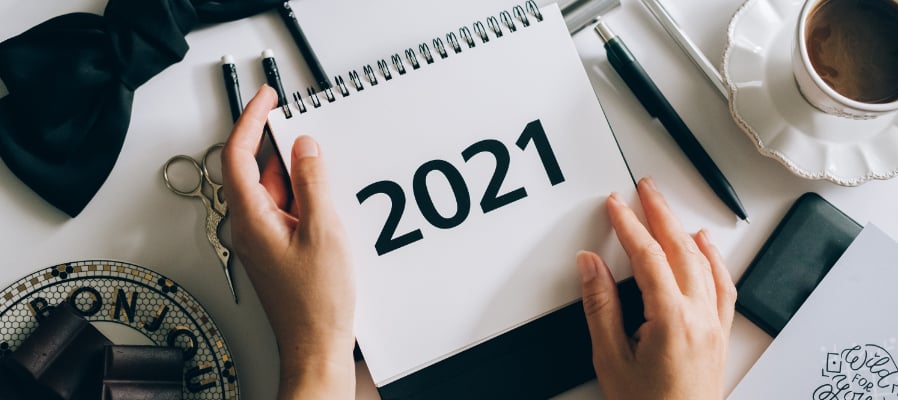 At this time of year I usually share some advice about planning for the next twelve months, mapping out your marketing activity to start January the right way. Right now, however, planning ahead seems like a luxury. We have no idea what tomorrow will bring...new variants, further lockdowns, school closures; vaccines and immunity; zombie apocalypse... so all plans need to be flexible. Where does that leave your marketing then?
To start with let's break your marketing plan down into parts. Focus on your analysis and your strategy, that way, even if the tactics have to change, your foundations will be solid.
SWOT & PEST Analysis
This is a good time to revisit any situation analysis you may have done it the past. The chances are that your opportunities and threats have changed and the wider environment certainly has.
Look at your business's strengths and weaknesses, and the opportunities and threats which could be out there, while also bearing in mind the wider political, economic, social and technological setting and how that could affect your business too. These are more relevant than ever at the moment, so take everything into account.
Objectives
Thinking about what you want to achieve over the next 3, 6, 12 months, you might have to build some flexibility in. The goals might look different depending on the shape of society, particularly if your business involves hospitality, retail, events or pretty much anything involving human contact. It's still worth setting out what results you are aiming for based on your best guess of what the world will look like, but have best case/worst case options as well and bear them in mind as you prepare the rest of your plan.
Overall Growth Strategy
In normal times you would probably be looking to grow your business one of four ways: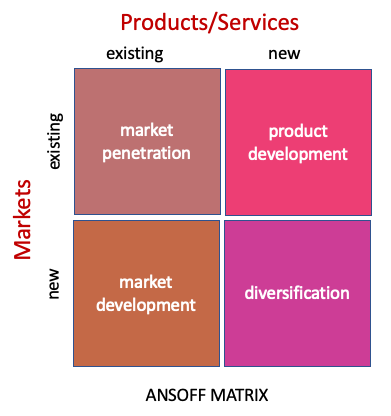 This year, your strategy may simply be survival rather than growth, and that is perfectly valid, but thinking about your overall approach will still help you focus.
Target Market
Whatever your goals or strategy, it is always essential to know who you want to speak to. Which groups of people are going to be most profitable to your business this year. Think carefully because it might have changed since you last worked on your marketing plan as buying behaviours move online, customers become more cautious or seek out new products - who knew that masks were going to be a highly sought after item of clothing this time last year? Be as specific as you can - if budgets are tight, then a laser focused approach, targeted at just the most lucrative potential customers is sensible.
Buyer Personas
If you plan to create any content, then creating a clear picture of your ideal customers is enormously helpful. Even if you have done it before, now is the time to revisit your personas, as they will almost certainly have changed. They may be working from home, travelling less, shopping online, using different sources of information. Their needs and priorities might also have changed and the questions they ask and the answers they need from you could be different now.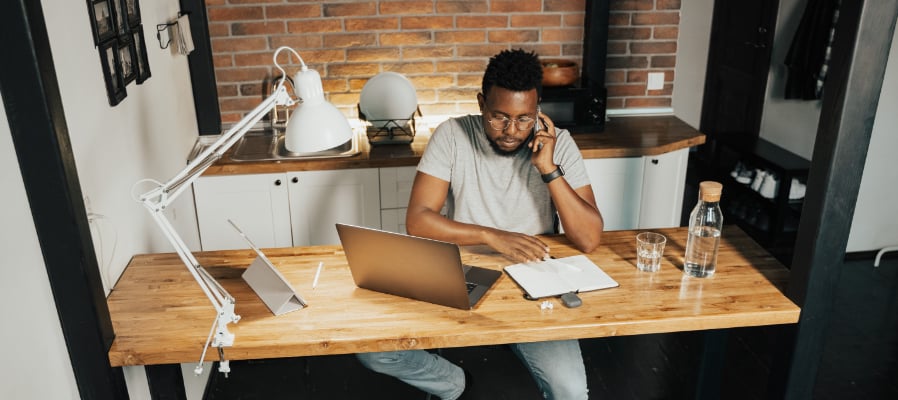 Positioning
Be clear about where you stand in relation to your competitors. What is your competitive advantage and how do want your customers to perceive your business? Do you want to be seen as the cheapest, the best, the fastest, the safest? Bear in mind that your customers' priorities might have changed and so your positioning might need to move accordingly.
Action Plan
Now that you know what you want to achieve, and the direction you want to take, you need to spell out how you are going to go about it. This year is the year to think Agile. Break your tactics into small sprints and measure the results. You can then use the results to plan your next sprint along with knowledge of how the external economy is changing as we go in and out of varying levels of lockdown.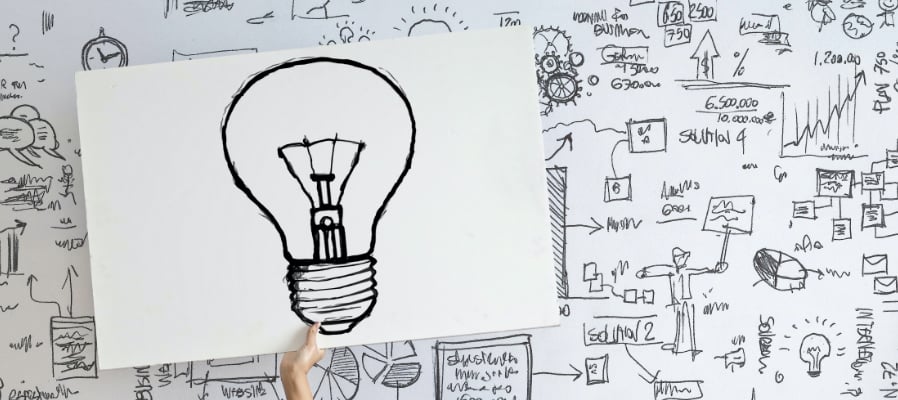 If you have a robust strategy in place already, your tactics can change but the overall direction can remain the same, giving you some stability and a solid foundation to your plans.
As things stand, face-to-face networking, trade shows and conferences are not happening any time soon, so much of the focus will be on digital marketing tactics at the moment.
Examples of short-term tactics which are easy to measure include:
Google ads
Facebook/LinkedIn ads
Social media posting
Email marketing
Check the results, learn as much as you can from the data available and plan the next sprint based on what you discover. That may be more of the same, with minor tweaks, or a complete pivot if necessary. Digital marketing runs on data so there is always scope to review and refine your campaigns.
You can also add in complementary longer term tactics like providing helpful content on your website to attract your ideal customers, and building your email list by offering high quality gated guides. Done right, these can become a low cost, lead generating machine that sits quietly behind the scenes and helps your business grow month after month.
A good action plan will list the activity, the topic, the target persona, the purpose, the deadline and the person who is undertaking it.
Think about the potential customer and how you attract their attention, engage with them and convert them into actual customers.
For example (completely made up example, off the top of my head!) the marketing department at a large architect's firm might have discovered that there is an opportunity to design home extensions for first time buyers. So that section of the marketing action plan might look like this:
Facebook ads
Topic: home extensions
Persona: first time buyer Frank
Purpose: awareness
Dates: 21 to 31 January
Who: Mandy Marketing Exec
Landing page
Topic: home extensions
Persona: first time buyer Frank
Purpose: engage
Deadline: 20 January
Who: Mike Marketing Manager
Ebook
Topic: home extensions
Persona: first time buyer Frank
Purpose: convert (lead generation)
Deadline: 18 January
Who: Mike Marketing Manager
Email
Topic: home extensions
Persona: first time buyer Frank
Purpose: convert (lead nurturing)
Deadline: 3 Feb
Who: Mandy Marketing Exec
Measurement
Using the above example, the marketing team will be able to see which adverts brought the most visits to the landing page, how many of those visits converted to ebook downloads, and how many of those leads are now potential customers. From there they can decide if they want to change the ads, change the landing page or the email follow up. Or they may decide to change direction and promote a different aspect of the business or target a different persona. The data is all there to help them to make these decisions, rather than relying on guesswork or gut feel alone.
This year particularly, when everything can change overnight, use the data to guide your choices, don't plan too far ahead and have a sound strategy to keep you on track whatever happens.