In a recent short form post on website costs, I outlined the three ways to build a website, looking at the merits and drawbacks of each of them. In this equally short and pithy post, I'm going to outline where the effort goes when building a website, irrespective of the way you go about it.
Many people find the whole subject of website costs perplexing and understandably so. We've explained website costs in a way that hopefully fills in the gaps but I'm going to outline the main aspects here. The previous post I mentioned suggested that there are three ways:
DIY
Freelancer
Agency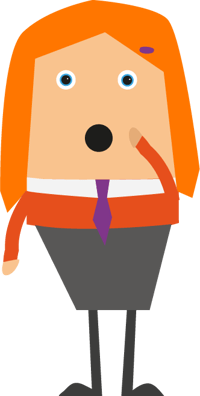 Clearly costs are significantly influenced by your choice from these three options but there's obviously a lot more to it. Keeping things simple the things that will have the greatest impact on your costs are:
Custom design.
Custom functionality.
Volume of content.
What you want the site to deliver.
Custom Design
You can create a beautiful website without doing any design simply by using a ready made website template. All popular website content management systems (CMS's) have an army of designers who create ready-made templates and you can simply buy and use them.
However, if you want your website to be unique you need to hire a designer to take a brief, develop some ideas and create the final custom design. This can take anywhere from 20 hours to 100's of hours depending on your requirements.
Once finalised the design has to be coded into a template, this again is resource hungry. In short custom design requires significant resources = budget.
Custom Functionality
Many websites do little more than present words and pictures to their audience. If that's the case then a CMS like Wordpress or Joomla will nail it, job done. If however your website needs to do something different and there are no ready-made solutions you're going to need some budget to create it (HINT: Most CMS's have tons of handy add-ons to get commonly required tasks done). Custom functionality often requires significant resources = budget.
Volume of Content
This is a simple one. If your new website is going to have 100's of pages they will take time to create. If you're not planning on writing and publishing these yourself, using the CMS, you'll need to hire resources = budget.
What You Want The Site To Deliver
Finally the big one. What you want from your website will have a significant impact on costs. Most websites are created in the hope that they will generate business. If it's an e-commerce site that will be on-line sales, if it's a B2B service the required outcome will most likely be enquiries or leads. As a lead generation agency this is what we specialise in.
This all requires an on-going effort and the amount of effort depends on how much competition you have and the credibility of your website. In simple terms new websites have little credibility, established sites generally have more, sometimes a lot more. Building credibility requires resources = budget.
So There You Have It
Hopefully you now have a better idea where website costs come from. It's not that hard when you think about it. If you need something customised the costs rises, if you use something off the shelf the costs are lower. If you need traffic from Google costs rise, if it's just something to point to, perhaps a resource for your existing clients, costs are much lower. Resources = budget.
Here at Red Evo we're always looking at better ways to create websites for our clients and right now the hot topic in our office is Growth Driven Design, a new way to build websites in an evolutionary way. We're really excited about introducing this lead generation focused approach to web development.