Taking on an Inbound Marketing agency is a big step which needs a conscious commitment to investing time and money in your online assets, with the aim of seeing improved results in the long-term. Most businesses are doing a good job of at least some of their inbound marketing activities, from social media and blogging to lead nurturing and automation, but there comes a point when you need to bring in external help. Here are some of the signs that you have reached that point.
1. Nobody Can Find Our Website
If your website is not showing up in Google when people search for the thing that you do, you are in trouble. Unless you are so well known that potential customers type your website address straight into their browser, you need Google's help to bring your website to their attention.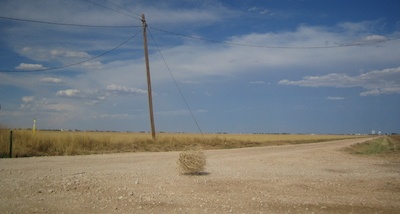 An Inbound Marketing agency will look in detail at the types of customer you want to attract to your website and the problems they are having, which then determines the sort of content they need and the words and phrases they are likely to type into a search engine. They will then create a plan for producing the content on a regular, ongoing basis.
In the short term they may suggest paid advertising on Google AdWords or social media to generate traffic while the content starts to gain visibility.
2. We're Not Sure What Our SEO Company Are Doing For Us
Oh dear. This is something we hear way too often. Many businesses take on an SEO company, and then for any one of a number of reasons, the whole arrangement fizzles out. Sometimes the company closes down or changes direction and stops being proactive for their clients, and sometimes the client stops engaging with them, but the end result is always declining rankings and a sense of dissatisfaction.
The truth is that on-page SEO (meta tags, headers etc) is only a small piece of the jigsaw, and while getting that stuff right is important, it's not enough. Sadly, there is no cheap and easy way of getting your SEO right. You need to face it. If getting found in Google is important to your business, you need to invest a proportionate amount into achieving it. It's simple economics - if you pay a very small monthly fee to an agency, you will get a very small amount of work from them! What's the lifetime value of a new customer to your business? If the answer is more than a few quid a month you know what you need to do.
3. We Don't Think Our Marketing Is Working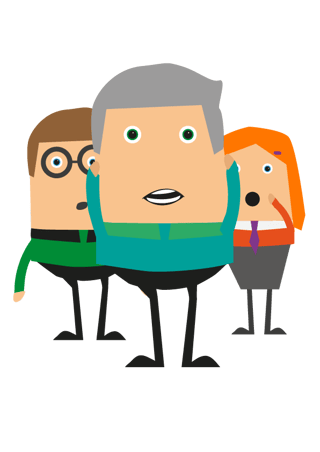 There's not really any excuse for uncertainty these days. There are tools galore to measure anything and everything you like. So the first step is to look at all the activities you are undertaking and analyse their effectivess. Start with the most expensive ones as it may be that you can divert that budget elsewhere with better results.
With fragmented media, countless TV channels, ad blockers, on-demand TV, catch-up TV, YouTube, digital radio and more, the traditional advertising budget has its work cut out, so a different approach may be in order.
Another point is that you need to be clear what your objectives were in the first place. If you were going for awareness, the fact that the phones aren't ringing should be no surprise, but you would want to be sure that your target market have all heard of your product.
If you still think your marketing isn't working then it's time for a fresh start with clear objectives and a strategy for getting the results you are after.
4. Our Website Doesn't Bring In Enquiries
You're not alone. But the answer might not be what you expect.
An Inbound Marketing agency will analyse your website visitor statistics and your enquiry numbers in detail. It could be that your website isn't getting any visitors, or it could be that the pages that are being visited are not doing a good enough job of engaging potential customers. Perhaps you are diving straight in with a "buy now" message when all they want is education, or, on the other hand, you aren't offering an easy way to get in touch when they are ready to connect.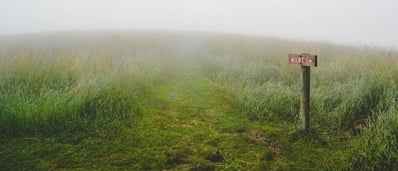 Understanding your buyers' journeys, and the types of information they need at each step will help to make sure that you convert more visitors.
5. I Know We Should Be Blogging, But...
What can I say? Just do it. Once you get going and make a habit of it, you'll probably even enjoy it. Read Dave's blog post Make Blogging Fun for inspiration. And here are some tips for getting started.
Understanding the huge benefits of blogging can also help. Blog posts create useful, educational content that you can post to social media and which can be shared by other people, as well as giving you an opportunity to add new, fresh content to your website on a regular basis, on the topics that your potential customers need help with.
An Inbound Marketing agency can help you with content planning and putting together a content calendar so that everyone is clear who is writing what, when. It's great if you and your colleagues are able to produce enough blog posts, but if you're not ready for that commitment then your agency will have people who can write them for you. If you're happy to write but not confident about your skills, they will be happy to proof read and edit them for you.