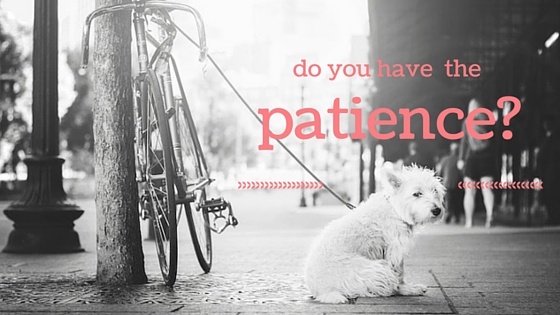 When you are setting your inbound marketing or social media objectives, one of them may well be to establish your expertise in a particular industry niche, otherwise known as thought leadership. It's not easy but it is possible to achieve if you have enough patience.
Content is the Key
Firstly, pick your niche. The smaller it is, the easier it's going to be to establish a leadership position. Think about the geographical area you want to target as well as your industry sector and the particular area of expertise you want to own.
Last week, Dave wrote about the purpose of blogging and he noted that "it's possible these blogs can also build a large following and be seen as thought leaders but to be honest that's pretty rare".
It's not impossible though, particularly if you choose a fairly specialist area where you are already reasonably well known. You then need to start imparting knowledge and keep imparting knowledge. And then do it some more. Be useful, be original, be helpful and do it as often as possible.
There are ways you can supplement your blogging to help the process along.
LinkedIn
Although many people find LinkedIn less fun than the other social media, it is incredibly useful for establishing expertise. As well as the standard updates, there are 2 million industry groups where you can answer questions and be generally helpful, and then there is LinkedIn publishing, its own blogging platform which gives you access to a potentially humungous audience.
Twitter
Build a large and loyal following by posting useful information, tips and advice as well as answering questions and interacting with other people, and you stand a lot more chance of having readers for that fantastic blog of yours.
Keep on Giving
One of the factors that differentiates inbound marketing from more traditional types of offline marketing is the provision of genuinely useful and relevant information for your target audience, and lots of it.
Thought leadership can be a solid foundation for your inbound marketing campaign, as you are building an audience who trust you. The trick is to be very careful and not to be tempted to start selling and alienate your audience.
Follow Gary Vaynerchuk's advice in his book Jab, Jab, Jab, Right Hook "When they plan for the "right hook"—their next campaign that will produce profits—they need to be setting it up long beforehand with jabs, aka, creating content that's perfectly adapted to specific social media platforms and mobile devices."
When the time is right, provide the next step of the buying journey such as some detailed facts and figures, case studies or a price calculator and lead them towards that sale at their own pace.
How do you Know you've Arrived?
The important thing about thought leadership is that you don't decide when it happens. Your audience does. Unless you are a best selling author or speaker, it's not your call. You know when you've got there in some way or other when you get asked to speak at events, or write for other people's blogs, or called a "guru" (don't ever, I mean EVER, call yourself a guru).
Some of the clues that you are on the right track are retweets, LinkedIn posts going viral and people linking to your blog posts.
It's not easy, but if you have in-depth knowledge of a specific industry or area of expertise, the enthusiasm required to give away valuable content and the willingness to commit to posting it regularly then you've got a very good basis for success.