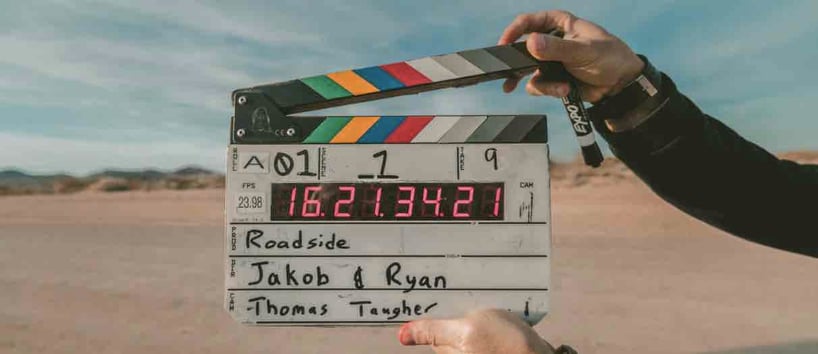 One of the great spin offs for me from the SEO consulting work I do is I get to experience first hand the simple mistakes many businesses make with their websites. In this post I'm going to talk about three common issues and how to fix them.
1. Think About Your Customers
How much of your website's content identifies with your customers and the problems they are trying to solve? I'm guessing, very little.
For example, if you're an accountancy firm you might think a page that provides an overview of the services you provide helps potential customers, but it doesn't help them that much. Let me explain.

Obviously, you do need pages on your website that tell people about the services you offer. However, these pages are only really useful to people who have decided you are a potential supplier. The way they establish you've made the grade is the content on your site that helps them.
I'm talking about your blog, crammed full of helpful articles that shows you understand your customers problems, your case studies showing how you helped other businesses and so on. The theme here is you need content your customers can identify with, content that fills them with confidence about you and your organisation.
If you're unsure how to go about creating a powerful and useful blog this primer on the purpose of a blog will help.
Action: Start creating the content your customers are looking for.
2. Don't Make People Think
Steve Krug's fantastic book, Don't Make Me Think, is full of tips on how to make sure your website gives your users what they need. That said most website owners, and for that matter web designers, don't follow its simple and powerful advice.

In the spirit of making an improvement to your website this week, take a long hard look at a page you know gets visitors and ask yourself one question. Ask, what do you want people looking at that page to do next. Once you know that, ask yourself, is it obvious to them that's what you want them to do.
Let me explain.
If you've got a web page that gets visitors you've cracked one of the hardest parts of web based lead generation, because appearing in search results for popular search terms is tough. To find a page that gets traffic use your analytics software. That might be Google Analytics although we're big fans of Clicky Analytics.
Looking at the page you know gets visitors, is it obvious to anyone visiting what you want them to do next? Is there a simple way for them to get in touch with you? Is there an offer of some kind that might entice them into giving you there contact details? Is there a logical next step you want them to take?
For example on this blog post, we'd really like you to either sign up for our newsletter using the Inbound Tips sign up form or download our latest e-book on how to thrive online via the call to action at the bottom of this post.
Obviously, we can't force you to do this, but our hope is the information on this page will have helped you, making you favourably disposed towards our services.
Action: Review a popular page of your website and make sure there's a clear next step for your readers.
3. Make Your Website Secure
This is an easy one. Google really wants website owners to take the security of its visitors seriously. One way they want you to do this is by using an SSL certificate. Now, before you run for the hills thinking this sounds techy and geeky stop for a minute and I'll explain.
When a person visits your website and, hopefully, puts their details into a web form, the information they send you can, in theory be read by unscrupulous people, intent on doing harm. Using an SSL prevents this.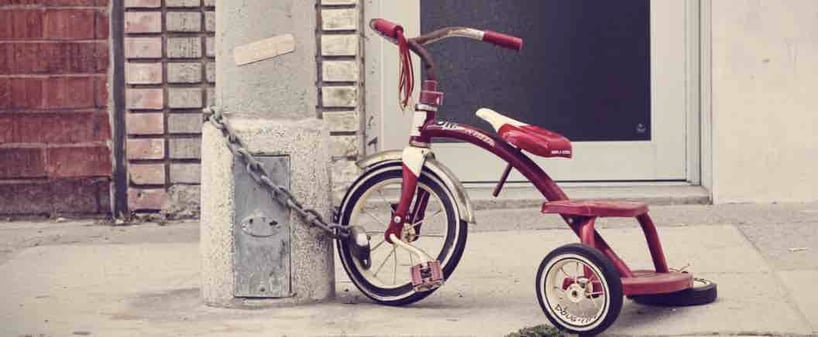 To encourage website owners to start using SSL, which stands for Secure Sockets Layer and changes your website address from http://www.yoursite.com to https://www.yoursite.com, Google have created some rather compelling incentives.
Incentive 1
If your sites uses an SSL it may experience a slight improvement in search rankings. This will depend on many things not least of which how many of your competitors are doing it. It's perhaps fair to say this advantage is losing its currency.
Incentive 2
If your site doesn't use SSL Google will inform users filling their details into a web form that the site is NOT SECURE. Now, most people will see this as a red flag and hit the back button, something you don't want them to do. We would suggest this alone is a compelling reason to adopt SSL.
One word of caution when migrating your site from non-SSL to SSL. Make sure your web team do a proper 301 redirect from one to the other and don't end up with both the non-SSL (http) and SSL (https) versions of your site being available. This could hurt your search rankings.
And That's It, For Now
So there we have it, three things you can do to your website this week to improve it. None of them are particularly difficult and all of them will improve the number of enquiries your website delivers.