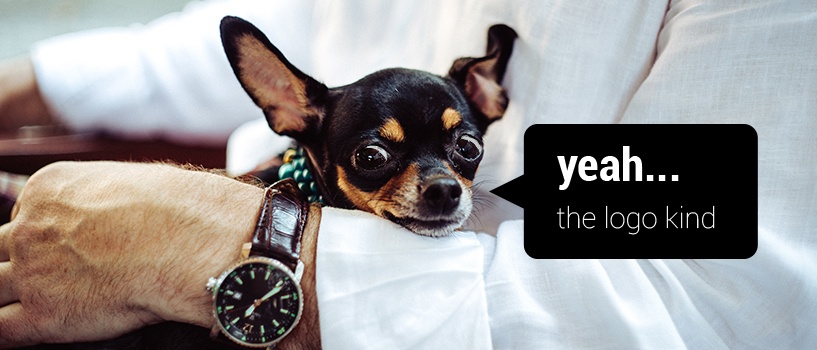 In 2015, we saw some of the largest brands around the globe change their visual identities. As companies grow and evolve, their branding needs to change in order to reflect their new goals and vision.

So, at the start of 2016, it's a great time to ask yourself; does your visual identity reflect your business successfully?
As a graphic designer working within both the industry and freelance sectors, I have come across a broad range of businesses, and the same problems always arise regardless of the size or age of the company. Most clients seem to recognise the need for a change so they get a new website, brochures and so on, but the key to the evolution of your business is spending the extra money and reviewing your entire brand.
The main issue that I consistently come across regarding clients is their attachment to their identities; to the extent that they are not willing to accept that it could be becoming dated and, inevitably, damaging their overall brand and business.
Deciding on a rebrand can be challenging. Aside from the (understandable) emotional attachment to your logo, there are more things to weigh up and difficult decisions to make once you've made your first decision to start a rebranding process.
After taking the initial jump accepting the need for change, what's next?
To begin with, you need to realise that it's not plain sailing and you need to invest time and money. Just feel safe in the knowledge that it's worth it; getting this right adds value to your business and it will inherently bring in a stronger future revenue.
Now for phase two. Finding the right designer or agency is vital to your updated brand's success.
This could be the most important phase, finding a designer or agency that you can trust to offer a great rebrand at a sensible price. There are a few ways you can go about finding someone to suit the needs of your business and there are so many paths you could take, but I want to focus on the three ways I believe are the most efficient.
1. Look around online at local businesses or freelancers, local is a great option if you like to talk face to face; but if you can't find someone, Skype is a fantastic tool for communicating. You'll need to make sure they have logo design experience, a proven track record of great design and a style that you think would work for your brand. Feel free to contact their past clients for testimonials, this is normal in our industry. Trust me, all this research will be worth it.
2. For bigger projects, you could put the project up to tender on websites such as Creative Scotland. Be warned, if your budget is not realistic you will not get responses from the best designers - unless you are a charitable organisation. If you are unsure of cost, leave it out and ask for a quote to be included in the proposals. Also, be aware that whether it's cheap or expensive, your final choice reflects the right design style for your business. It's vital that you trust the designer and like their work, or it will cost you more in design adjustments.
3. Word of mouth. Speak to fellow professionals in your circle or attend networking events to mingle and ask around. If there's a brand that you admire, ask who produced it for them and research the company's portfolio and ask for a quote. Make sure you have a detailed brief to pass along so the costing is accurate.
If you follow all my words of branding wisdom you'll undoubtedly find the right designer or agency for you. So, bring in 2016 with a bang and invest in the future of your business!