I ran a Business Booster Workshop last week in the impressive Aberdeen Town House, headquarters of the City Council. The very enthusiastic audience engaged right from the start and asked an interesting variety of questions.

The most important aspect of Facebook, and all social media marketing, is to remember that it is one part of your overall marketing plan and should be treated just the same as all your other promotional tools. So it needs to fit in with your overall marketing objectives and you need to be clear about who you are targeting with Facebook and what you want it to achieve. All the best social media marketing starts with a strategy.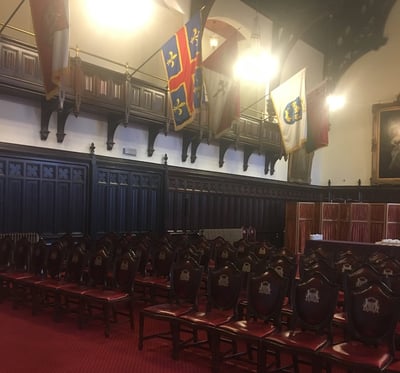 As I mentioned several times, one of the best ways to think of content to create is to find out what your market is asking. So, here are some of the questions and answers from the day.
1. How Often Should I Post on my Facebook Page?
Great question which is really hard to answer! It all depends on your audience and how engaged they are and also how many different audiences you are targeting.
If you watch this video by Gary Vaynerchuk you'll see that he says you should be posting ten times a day! However, that is not realistic for most businesses. If your followers are engaging with your posts regularly then I'd say aim for every day or two. Hubspot recommends posting 2-5 times a week. If you aren't getting comments and shares then keep a presence but don't kill yourself posting content that nobody sees. Aim for once a week and use paid advertising if you have something specific you really want people to notice.
2. How well do Hashtags Work on Facebook?
Hashtags do work on Facebook although they not such an integral part of the platform as they are on Instagram or Twitter. But if you're posting about a trending topic or something you know people search for, then using a commonly used hashtag will help your post show up in the search results. For example, try searching for #Oscars2019 or #Brexit.
3. Is it Worth having Customer Reviews on your Page
Social proof is always worth it. An unbiased endorsement of your product or service is much more valuable than your words alone. You are obviously going to say that you're great... other people don't have to, they'll only say it if it's true in their experience.. If you do a good job and keep your customers happy then encourage them to post reviews. Think about the success of Trip Advisor - it is built on potential customers' need to find out what the hotels and restaurants they are considering visiting are really like.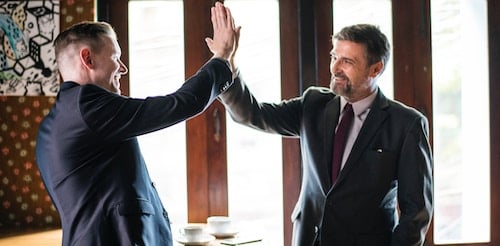 4. What's the Cost of Advertising on Facebook?
Facebook charges a daily rate for advertising and the minimum is a mere £1 a day! You can boost a post for one day only or for a week or you can run a longer campaign with fixed start and end dates or an ongoing campaign. Your budget will dictate how many people you can reach and when you set up your advert Facebook will estimate the potential reach at different budget levels so you can make an informed decision on how much to invest.
5. What's a Call to Action?
A CTA or Call to Action tells people what you want them to do after they see your advert - do you want them to visit a website to learn more, send you a message, book now? Once you set up your advert you can add a button. Make sure you do.
A reminder here too - create your campaigns backwards. Make sure the final thing you want visitors to do is ready before you start advertising. So, for example, if you want people to download a checklist, prepare the checklist first, then the web page to promote the checklist, then the advert. Or if you are promoting a new product, upload it to your online shop before you tell people about it.
6. Should I Respond to Comments?
Yes! Not only is it good manners and good PR for your business, but the more comments Facebook sees, the more it will show your post. Conversations show Facebook that your post is engaging your audience and therefore is valuable to them.
7. Can I use Client Photos?
Great idea. If you've completed a project for a client, then show it off. But please ask permission first. Most of the time clients will be delighted that you are promoting them and raising their profile, but it's always wise to ask. You can tag their Facebook page in the post to help promote their business too.
On the same note, remember that you can't just grab photos from the internet and use them on your page. Copyright laws still apply. If you want free photos to illustrate your posts you can use Google Advanced Image Search and specify that you want images that are free to use or share, even commercially. We also like Unsplash for great quality, free images.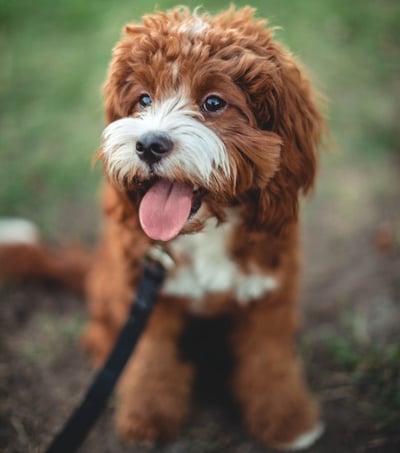 And Finally
Remember the first rule of Facebook - it's social. Posting formal, serious content on Facebook is like wearing a dinner suit to Tesco. People are there, first and foremost, to keep in touch with friends and family - and to see videos of puppies, kittens and pandas falling over. Keep it light!