Web based lead generation is a confusing subject for many, but in this plain English, bite-sized article, we'll pare it right down to THREE simple activities. If you follow these three steps, to the letter, you'll generate enquiries from your website, guaranteed.
What Is Web Based Lead Generation?
Before we start let's agree what web based lead generation is. In our opinion it's any activity that leads to someone contacting you via your website using a web-form, live chat, a clicked email address or a phone call. It's a business enquiry your website generated.
In many cases, the enquiry will have originated from Google (other search engines are available). How to get your site to appear in Google search results isn't the subject of this post but in essence, you've got two options:
Earn good rankings = Organic or natural search results.
Buy good rankings = Paid search results.
This leads on perfectly to Step 1 of our simple three-step plan for web-based lead generation.
Step 1 - Attract Your Prospective Customers
For most people getting their businesses found in Google is frustrating, time-consuming and all too often a fruitless activity. Their journey usually starts by becoming acquainted with the acronym SEO which is short for Search Engine Optimisation. We've explained SEO many times so won't go into detail again. Suffice to say it's a much-misunderstood subject.
The alternative to spending time securing organic search rankings to attract customers is to use Google's Adwords platform to put an advert into the search results. This allows you to short-circuit the work required to appear in Google's natural or organic listings. Here's what each looks like.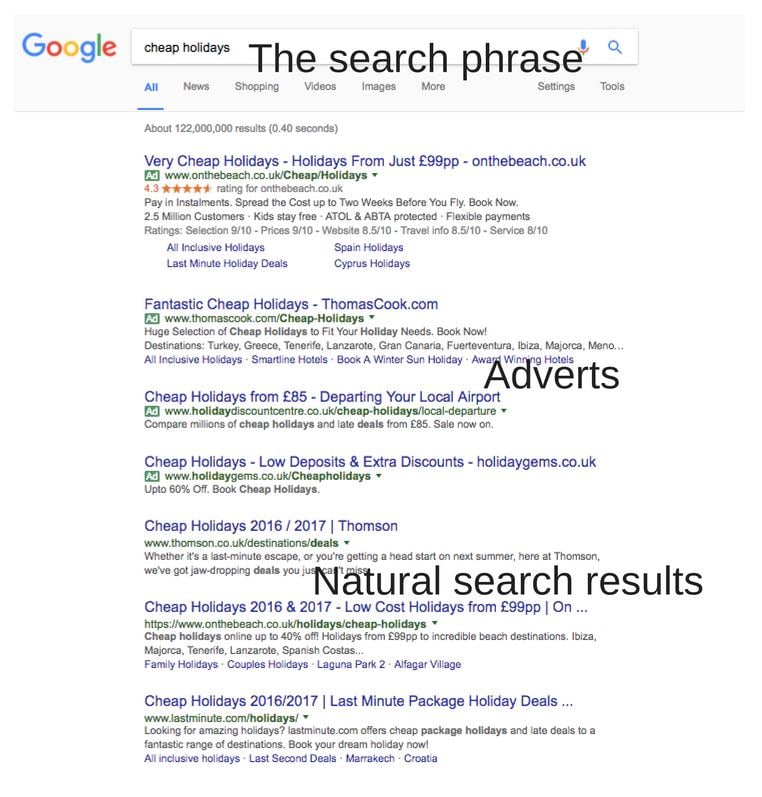 Some things to consider: Adwords is a quick way to get your business in front of people with little effort. However, if you do it badly you'll simply waste money and achieve very little. Spend some time learning how to do it correctly. Google provide all the training you need.
One word of warning: Ad Blockers are becoming more and more popular. Most of them block Adwords so people using them won't see your listing.
So that's getting found taken care of. The choice is to earn natural or organic search rankings or buy traffic using Adwords. It's worth noting if you appear in the natural listings you effectively own that space; if you use Adwords you're renting it. Make sense?
Next, we need to convince those who clicked through to your site to engage with you.
Stage 2 - Engage With Those Who Visit Your Website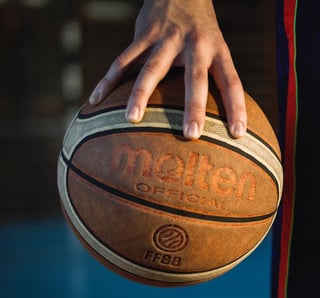 Getting people to visit your website is expensive. Whether you choose the organic or paid search route it's going to cost you money. The last thing you want to happen when that potential new customer lands on your website is for them to see a page that turns them off so they immediately leave. That's known in the trade as a bounce. A visitor who doesn't hang around. Incidentally, Google reckons it's someone who doesn't visit more than one page but to us that's too simplistic.
So, having attracted a visitor how are you going to achieve that all important engagement? Simple, by helping them.
In brutally honest terms that means, if your web page simply says "We're great, buy stuff from us" it's not going to cut it. In most cases that's going to be so wide of the mark, even if you get Stage 1 nailed, you're not going to generate leads.
It's all to do with the way we buy. Basically, before we make a decision to purchase we identify the problem we're trying to solve, look for information, evaluate alternatives then make a purchase decision. Your content needs to facilitate this. You need to be found when customers are trying to solve their problems, when they're looking for information, when they're confused, not just when they're holding their chequebook.
Engagement means offering visitors to your website something genuinely useful. If you get that right you might get the all important final stage right.
Stage 3 - Convert Visitors Into Potential Customers
So, Stage 1, check, Stage 2, check, what now?
If you offer your website visitors something genuinely useful, they just might tell you who they are. If they do this, you have a fighting chance of converting them into a customer.
Now, hands up all those who have put their details into a web-form? Right, you guys have been converted into a potential customer by the company whose website you were visiting. They nailed it.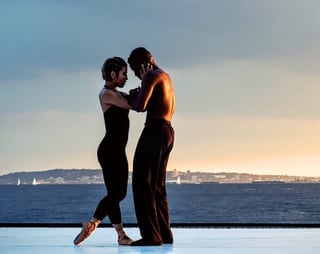 How many of you were then bombarded with emails and phone calls after doing this? Oh really? In that case, the company you engaged with blew it. Instead of asking you to dance they told you to grab your coat, that's so last century, so unnecessary, so dumb!
If you're lucky enough to secure someone's details don't immediately try and sell to them. Offer them more advice. If they asked any questions, answer them. Don't rush into selling mode.
What About The Naysayers?
As I was writing this I could hear the naysayers at pretty much every stage. While reading about Stage 1 they were saying something like "SEO is a waste of time" and "Adwords is a con". You can, of course, choose to listen to them, but they're wrong. SEO done badly is a waste of time but done right it's amazing and the same goes for Adwords. A poorly implemented campaign will not give you a return but a well executed one will.
For Stage 2 they will suggest that helpful content is a waste of time, perhaps advising that they tried it and it didn't work. But the thing is it takes persistence to get it right and the likelihood is they simply gave up to soon. Trust me, creating helpful content will draw people to your website and persuade them to engage with you.
Finally, when it comes to Stage 3, they will proudly declare they have never filled in a web-form and never would. OK, fine. Our CRM has well over 1000 contacts in it, ALL of whom have filled in a web-form on our website. It works, it's how we get most of our customers.
Stop Prevaricating, Do Something
In a previous post, we wrote about always being 6 to 9 months away from securing business from your website. That ignored the use of Adwords which can speed things up. However, we'd strongly advise you stop with the prevaricating and get on and do something. Simply follow the 3 stages outlined in this post and see what happens. You might be pleasantly surprised.