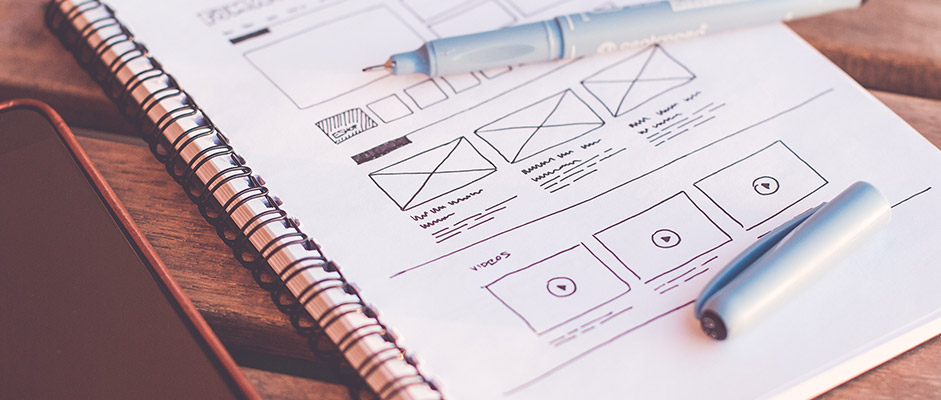 This probably seems like a dumb question, especially coming from the owner of a successful digital marketing agency, but bear with me while I share some thoughts and experiences.
For too many businesses web projects are simply vanity projects. I explored this in a previous post. They are seen as little more than an opportunity for businesses to self promote and tell the world how great they are.
Now, a website is a vehicle for showcasing capability, but it's so much more than that, it's so much more than a list of skills, a great design and some fantastic photographs. A well-executed web project can play a significant role in business growth and change the way a business is perceived in the broader business community.
Involve The People Who Don't Want To Be Involved!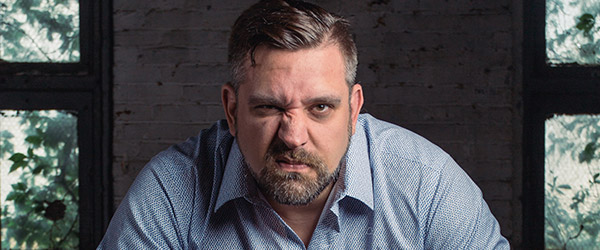 However, to achieve this, a project needs to be championed by someone at a senior level. Someone who understands the needs of the people the business helps. In all likelihood, someone from the c-suite.
This doesn't mean a business needs someone on the board who's a designer or a marketer; it means web projects need to be supported by someone who understands the DNA of the business, and recognises how the right website can help that business to prosper.
I say this because all too often web projects are lead by junior members of staff, who can be transient as they develop their careers. I've lost count of the number of websites we've rescued because "the person who organised our website is no longer with us".
In my view, the main reason junior members of staff are given the job of sorting the company website is that web projects are often perceived as techie or touchy-feely and not a serious part of the business.
This is wrong.
A Web Project Is A Strategic Activity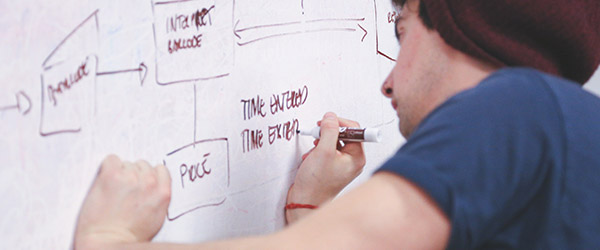 Also, a web project needs the involvement of someone conversant with the business's strategic plan—a person who understands where the company is going and how it's going to get there.
I say this because that person will also understand and be comfortable talking about the business's vision and values, or whatever names they have given to them. This depth of understanding will help to ensure the website not only relates what the company does but importantly why they do what they do.
They will therefore help to create the right story and the right messages.
Sites We Like.... Yada Yada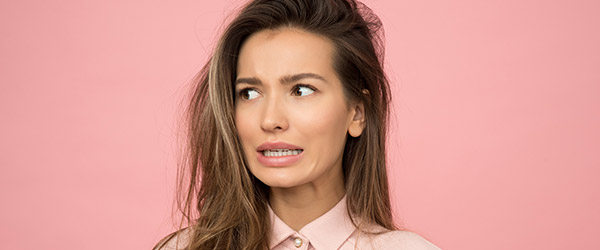 So instead of starting a web project by reviewing brand guidelines, style guides, photo libraries and a list of "sites we like and sites we don't like", consider what you want your website to achieve for your organisation.
If all you want is something to point people at either when you're going to meet them or after you've met them, then fine, create a web-based version of your company brochure - but you'll almost certainly be missing a trick.
With the involvement of a person or group of people who understand the "why" of a business, you can create something extraordinary: a well-considered website, a business asset, something that attracts and engages with your ideal customers. It will become a vehicle for showing not just your products and services, your "what" but also your in-depth knowledge of how you do what you do and why you do it.
A Great Looking Site Should Be A Given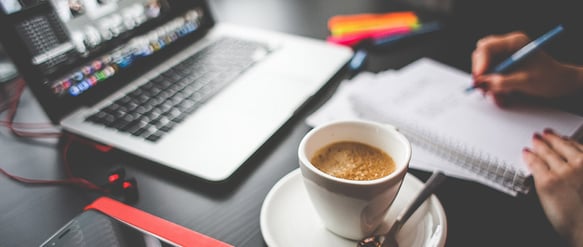 The fantastic design, funky functionality and amazing photos are a given; any credible digital agency is going to deliver that, and their portfolio of work will evidence this. The hard stuff, the stuff most businesses gloss over, is where you can set your company apart, and from there you can prosper.
So what's the best way to execute a web design project?
Evolve It By Using Data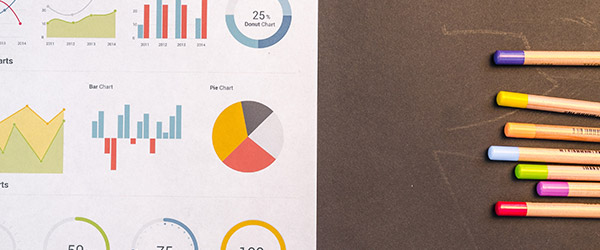 In my view, a growth or data-driven approach works best, and I'll explain what that looks like now.
For me, a well-executed web design project starts with a discovery session—a brain dump between key people from the client-side and us. It's an investigation of markets, customers, current positions, a review of competitors and a host of other things.
It's an opportunity to get some common understanding and points of reference around the questions of where you are now and where you want to be.
For example, when we start a project, we will uncover which companies are securing the web traffic from the search terms or keywords you want to rank for. We'll also establish the sort of content such as blogs, videos, downloads, and so on that secures the top positions on Google search results.
You'll note at this point we have still not looked at "sites we like and sites we don't like".
Create A Strategy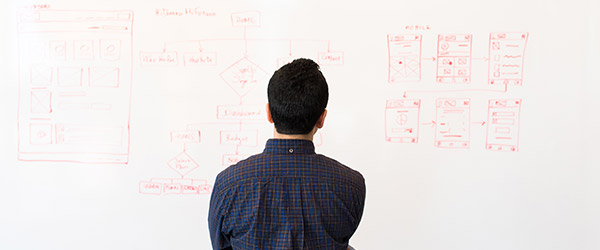 Armed with insight from the discovery session, we'll get to work on a strategy and part of this will involve starting to develop some design concepts. We can do this because we have the information that enables us to give the design team some constructive guidance.
This is so much more effective than starting the process by looking at designs in the abstract and simply shoehorning content in afterwards. If you're going to do that, you may as well buy a pretty off-the-shelf template and stick your logo on it. Bish bash bosh, done.
Phew, Finally Some Designs!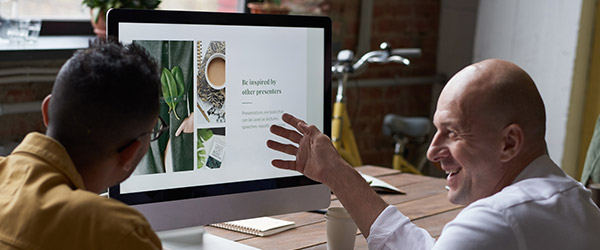 To get to the point where everyone involved understands what success looks like took some work, and it needed the involvement of people on the client side who fully understand what makes the organisation tick, people intimate with the very essence of the business.
Doing this helps to make sure the website delivers real value back into the business instead of being little more than a jewel, a glittering thing that serves no business purpose.
But it gets better.
A Well Thought Out Website Will Deliver Business Growth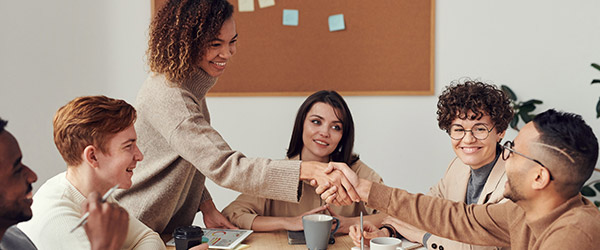 A well thought out web project that's run as a strategic business activity will create a website that's got plenty of the right kind of content, the content your customers are looking for when they search in Google.
This will help your business to earn their attention. By earn I mean they'll find your website while actively seeking answers to problems they are attempting to solve. This, as opposed to trying to buy their attention by ramming irrelevant ads under their noses.
Here's an example from this week. A prospect said to me, and I'll quote "I was searching for an SEO specialist, and I found your website at the top, so I called you."
Our website didn't appear at the top of the search results by accident; it appeared at the top because we developed and executed a strategy involving lots of related and interconnected content.
So That's What a Web Design Project Looks Like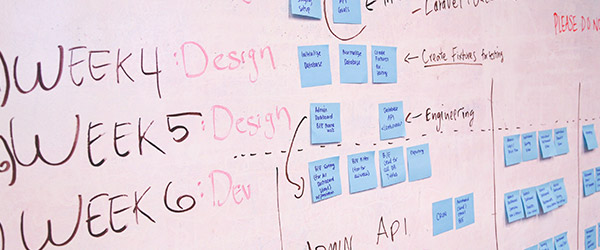 Hopefully, this article has given you some food for thought about what a web design project is, or should be. For sure you want the end product to look amazing, but that's only part of the story. More importantly, you want the site to be an accurate representation of who you are and a body of evidence that you know your area of expertise better than anyone else. Doing this will pay dividends.