As I many have mentioned one or two (hundred) times, your target market is not everybody. There is always some way or other that you can narrow down who you really want to speak to, even if everybody could, technically, buy what you provide.
Not only can you narrow down your ideal audience, but you should be able to split that audience into different groups (or segments, in marketing speak) of people who all have something in common.
Understand Their Motivation
Here's an example I came across recently. A property owner has some holiday cottages, set in a beautiful village, in a peaceful location, surrounded by fantastic scenery.
At first sight, the cottages would appeal to any couples of any age and the owners would promote them through the use of scenery, and imagery of the surrounding area.
However, with a bit of probing, we discovered that while some of the guests head out early every day and make the most of the many forest, lake and hill walks on the doorstep, many are attracted more by the luxurious interior furnishings and the hot tub, than the scenery, and rarely leave the house during their stay.
So straight away, after only a few minutes of discussion, we have established two customer segments: couples looking for relaxation and couples wanting to explore the beautiful surroundings. We then discover that it is mostly younger couples who are enticed by the hot tub, and the older ones who like sightseeing.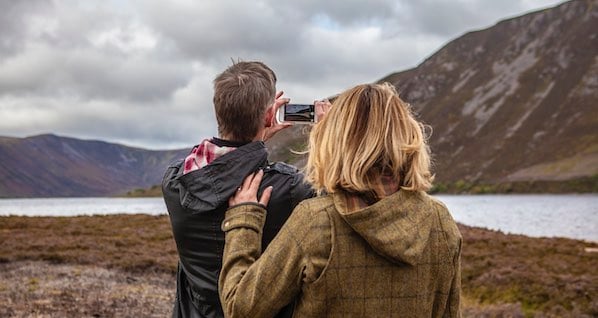 Facebook Ads
Immediately, we can use this information to make the client's Facebook adverts more targeted. Rather than spending money on a very generic advert aimed at anyone over the age of 20, they can set up two different advertising campaigns.
The first is aimed at those in a relationship, aged 20-40, living in a city and interested in retreats, relaxation and similar pursuits. The message on those adverts is "get away from it all".
The second is aimed at a different audience, aged 40-65, interested in hiking and hill walking. The message for these relates to exploring a beautiful location.
The imagery used would also be different, with the first campaign using images of the hot tub, the bedroom and people sipping prosecco, and the second featuring pictures of the hills and lochs near the cottage.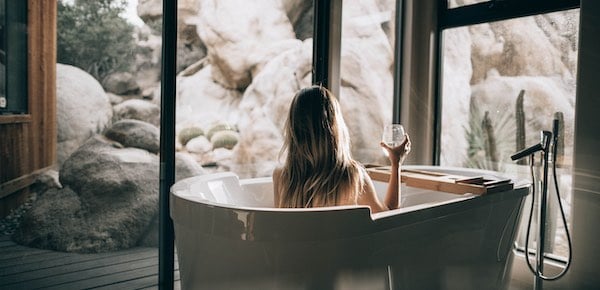 Google Ads
Pay per click advertising on Google takes a different approach. Rather than putting your adverts in front of specific people based on their interests, it shows adverts based on what they are searching for at the time. So segmenting your audience would allow you to set up two different ad groups. The first would use keywords such as relaxing break, retreats in Scotland, holiday cottage with hot tub and the second would focus on walking holidays in Scotland.
Tailor The Message
By narrowing down the audience for your adverts, you can create messaging that has much more impact. Think about the difference between these and how they would make you feel if you were in one of the two segments above:
Holiday in Beautiful North East Scotland
Get Away From It All In Your Scottish Retreat
Explore The Beautiful Scottish Countryside From Your Doorstep
By making your messages more specific, you are able tap into your audience's needs and motivations and create adverts and headlines that are much more likely to grab them.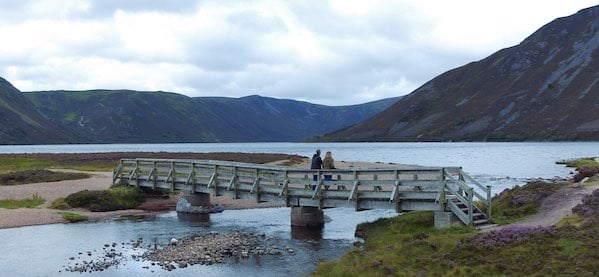 SEO And Content
Then, of course, there's your website itself. Everything mentioned above can also apply to your own website. Think about the information people are looking for and write content specifically for them.
You could create two new pages: Relaxing Breaks and Walking Holidays for example. Then you could write blog posts about the best ways to relax on holiday, and the best short walks in Deeside, the most scenic views in Aberdeenshire... you get the idea. While holiday cottages are a very competitive topic online, if you can hit the nail on the head with a niche topic that is exactly what one small segment of the market wants to know about, you could get lucky and pop up on Google when they ask that question.
Simple Segmentation
Put like that it seems pretty simple. It applies to all businesses, even if you produce engineering equipment or provide professional services. Get to know who your ideal customers are, understand why they buy from you then group them together based on their reasons for buying. Then tailor everything from your media selection, to your messages, content and choice of imagery to the people in one of those groups. No more general, wishy-washy wording... hit them with the headlines that will make them take notice and take action.