You keep hearing that you should be blogging but it sounds like a lot of effort for just another page on your website that nobody is going to read. You're busy and you have better things to do with your time, like getting more customers, for example.
Would you be surprised if I told you that blogging could do that too? And eventually it can do that over and over again, even while you are out making deals.
How Do Blogs Work?
If you're planning your blogging with the aim of getting more business, you will be blogging on topics that your customers are searching for. For example, this post was going to be called The Connection Between Blogging And Enquiries but nobody searches for that. However, there are 30 searches a month for the phrase Why Write a Blog - so that's what it changed to. People also search for the phrase How Do Blogs Work so that's covered in the subtitle above. Another is What Is The Purpose of A Blog which is still our most popular blog post despite being well over two years old.
So you'll do your research and find out what your potential customers are looking for online, what they are interested in, what they want to know more about. You write an interesting and useful blog post that addresses those burning issues. Great. If hardly anyone else has ever written about that topic, then your blog post might show up on Google when your next potential customer types it in. If there are lots of websites with that information on them already it will take a bit more effort.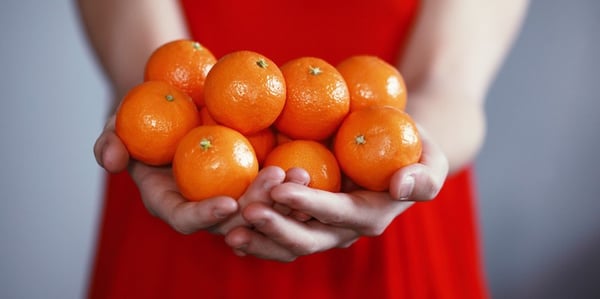 Share and Share Some More
You definitely want to be sharing that new blog post on social media so that it gets noticed. Lots of visitors to your blog post will help increase its visibility. If it's really useful then someone else might link to it as a helpful resource. If their website is well respected then that will bring a lot more clout to your blog post, not to mention more visitors. You don't need to leave that to chance. If you have contacts with influential blogs of their own, you can ask them nicely to spread the word. It's not worth paying them, though. Paid links don't carry the same power.
Keep Going
If that's still not getting you where you want to be, you might need to write lots more blog posts around the same topic. This gives evidence that you are an expert on the topic. Link them to the original blog post to give it a boost. Link to other relevant pages on your site to help their rankings too. Blog, blog and blog some more to help get traffic to your website. The more you write the better it works. I mentioned our blog post from over two years ago that still attracts visitors. Evergreen content like that can keep working for you, like a virtual sales team, while you get on with other parts of your job.
Don't forget about video - that can help mix things up and attract people who prefer watching to reading. Just remember to add a written summary of what's in the video to help Google figure out what it's about.

Understand the Decision Making Journey
Of course, getting lots of visitors to read your blog is fantastic, and will show them that you know what you're talking about, demonstrate your expertise and maybe even turn you into a thought leader. But you want more sales and nothing is happening yet. Well, if you understand how your potential customers make decisions, you'll know what sort of information they need next. Your blog post will have helped them with one question, so what's next? Offer them the answer to the next question in their minds. For example, at the bottom of this blog post you'll see the offer of an ebook about getting your content right, as it is an obvious next step after a blog post about blogging. If your blog post has been helpful then visitors are more likely to be willing to engage with you in order to get that next piece of information. By engage I mean provide you with some contact information and the opportunity for you to reach out to them. And just like that, they have become a lead and you are one step closer to getting a new customer.

Does Blogging Really Work?
Yes, it does. Here's an example. We have a client who makes seating systems for venues. We've been working for them for a few years and have written numerous blog posts and a few related ebooks for them which have generated a healthy number of high quality leads from all over the world.
Over the summer we overhauled the design of their website, which meant that there was no budget left for blogging. The website now looks a lot better but we realised that enquiries had slowed down. However, in the autumn we produced a new ebook and added new blog posts related to the ebook topic. Within a few days of restarting blogging we noticed the leads starting to come in more frequently again - in fact they increased by 60% in a month.
And for even more evidence, here's what Hubspot has to say: Businesses using blogs as part of their content marketing mix get 67% more leads than those who don't.
The Connection Between Blogging and Enquiries
So, maybe it's time for a change of opinion, and rather than seeing blogging as a tedious chore, see it as a vital part of your business development activity that can work in the background and bring in quality leads and enquiries over months and years.