I'm a competitive ballroom dancer, it's something I really enjoy and I compete at the highest level. Following a disappointing result at the British National Championships last November (we made our finals but weren't placed, as we'd hoped, in the top 3) I decided to add to the team I rely on for coaching.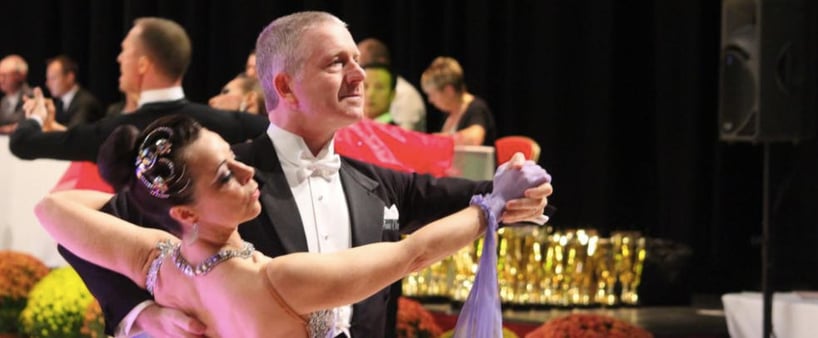 We arranged a guest lesson and duly went along. The guy's opening gambit was hard to take. "You need to make some fundamental changes or you're finished. If you don't change you're going to slip down the rankings and disappear." Ouch, that hurt, but I'm so glad he said it, tough love is rarely a bad thing and if it's based on a desire to help change something, it's priceless.
If your website's slipping down the rankings or if it's never been ranked then perhaps tough love is your best bet and here's what we mean by that.
As an aside, we offer a free 30-minute inbound marketing consultation (if you want one, the link's at the bottom of this page, you can't miss it). Being a friendly but straight talking agency we'll help you understand where you are, what you're going to need to do to get to where you want to be and we'll demystify the whole inbound marketing thing you've been hearing about.
As an inbound marketing agency, it's what we're all about, helping people, because we know when we help someone it can be the start of a great business relationship. However, we will use tough love and we won't sugar coat it.
Len Was Always Firm But Fair
On the BBC's Strictly Come Dancing Len Goodman was, in my view, always firm but fair. If you got a 10 from Len you'd earned it. If you didn't get a 10 you'd know why and be able to work on your imperfections for the following week. Getting constructive feedback, even when it's initially hard to bear, will, unless it's ignored, nearly always result in some kind of progress.
Stop Asking Your Friends If Your Website Is Any Good!
The flip side of tough love is called, well actually I couldn't find what it was called so if you know please drop me a note. Anyhoo, you know where I'm going with this, I'm talking about asking people for their opinion when you know they would never say anything potentially hurtful. If you ask your granny if she thinks you're going to be a famous footballer she's going to say, "yes, of course", even if, like me, you're rubbish at football.

Unfortunately, your businesss website is too important for platitudes; it matters that it's the right website. It matters that it's the website you need even if that's not the website you want. For most businesses the website they need is the one that generates leads.
You Could Try DIY Tough Love
If you can be honest with yourself about your website you don't have to look elsewhere. If you think that's you, here are some pointers:
Honesty & Action Are At The Heart of Improvement
To move forward and turn your website into a predictable, scalable and reliable lead generation tool requires honesty and straight talking. I reckon most businesses, yes most, haven't got the appetite for this and instead reply on outdated and outmoded methods of lead generation. Don't be one of them.