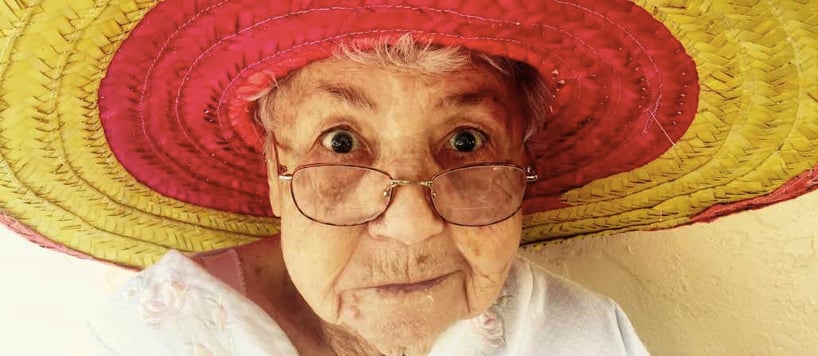 Lots of blog posts, including ours, are quick to tell you what you're doing wrong with your website management and overall web strategy. But you know what, if you're getting any traffic from Google, no matter how little, and it's converting into customers, no matter how few, you're doing a good job, well done. Getting this stuff right is bloody hard work!
Accentuate the Positive
Just like life, at least in my case, it's easy to assume everyone else is doing great, they're all nailing it and it's just you that's missing out. Whether it's a competitors website you think looks way better than yours, or your friends on facebook who seem to be fitter, happier and richer than you, the pressure's always on to do more, we seldom take a step back and look at what we've achieved. In my opinion, you need to do that from time to time with life in general and you certainly need to do it with your business! Take some time and accentuate the positive.
By Design Or Just Lucky?
If you analyse the traffic you got that turned into a customer, perhaps using Google Analytics or a tool such as Clicky, did it happen by design or luck? If it was by luck then good for you, we all need a bit of luck! But you know what, with some hard work and smart thinking you could get even luckier and if you're prepared to work a lot harder you could get a lot luckier. Trust me, the more you put into your website, the more you'll get out of it.
That Said, Don't Be A Busy Fool
I love those words and I wish I lived by them, but I don't. I try to but things just seem to get in the way. That said, where our own website's concerned I think we're getting better at making sure any work we do on it has a measurable effect on what it delivers into our business.
Every blog post, every piece of content, every video, it's all feeding into our lead generation strategy. That's not to say it's cynical, far from it, but it's all done with purpose. The content we create does help people solve their problems, but it also helps us generate enquiries.
How To Make the Most of The Resources You've Got
When we create new content for our website we craft it to chase specific search traffic. Creating the content starts with keyword research, the process of figuring out what our potential customers are typing into search engines and from there figuring out the right content that will resonate with them. It's considered, it's designed and it's targeted and it puts our business in front of the right people at the right time.
So Anyway
So, take some time to look at the good stuff you've done, learn from it and figure out why it worked. From there either extrapolate new things to do or simply do more of the same. Well done and good luck!