Look, we get it: summer's for relaxing on a sun lounger, reading trashy novels while empty mimosa glasses accumulate at the side of the pool. You want to spend this (admittedly-brief) stint getting away from it all and the idea of planning out a pre-vacation content sprint probably sends decidedly un-seasonal shivers racing down your spine.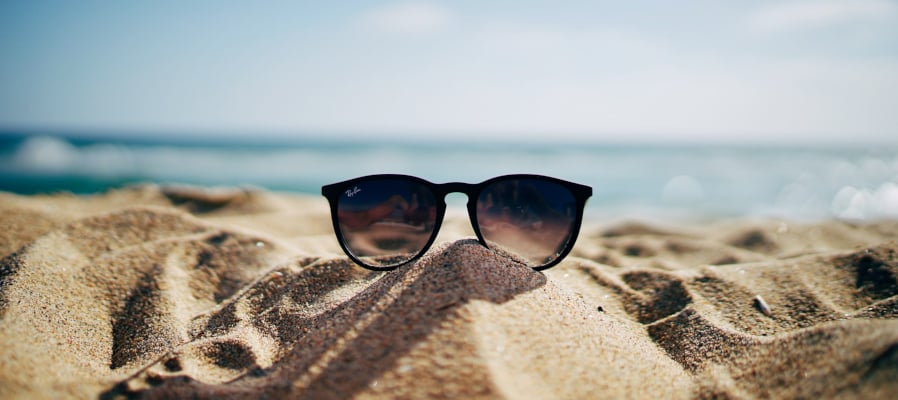 But digital marketing is all about momentum. Avid readers, social media algorithms and search engine crawl bots all need a steady stream of high-quality content to keep them happy.
We know that some social media algorithms actively reward accounts that post on a regular basis (source: Sprout Social). And while the assertion that Google also wants to see you posting regular web content is still largely unproven, there's no denying that it's much easier to build buzz around your products or services when you're publishing frequently, and it's obvious that your brand is alive and kicking.
In fact, a study published by HubSpot shows that the ROI associated with activities like blogging is directly correlated with post frequency (source: Brandwatch).
Take your foot off the gas and you could see your reach nosedive, and your audience wander off for greener pastures – undoing months of hard work and putting you in a tough spot come September, when you're back in the office and the rest of the board are demanding an update on your digital growth.
We know because we've been there too. It's incredibly easy to tell yourself that you'll get back to blogging when you've touched down in Heathrow and you're no longer fantasising about sticking your toes straight into 30+ degree sands somewhere in southern Europe. But letting your marketing campaigns come off the boil is only going to make Q4 an unbearable slog.
Enough With The Lecture Already…
You're right. We're not here to chastise wayward marketers who're thrilled to be getting away from it all. Post-pandemic, we could all do with a bit of a break. Instead, what we want to do here is show you that keeping the ball rolling doesn't have to be challenging.
In an age of scheduling tools, AI chatbots, automated email sequences et al, it's not that hard to run seamless marketing campaigns that'll tick over on their own – giving everyone the impression that you're right there at the wheel while you're splashing about in rock pools, or frantically rehearsing your order as the waiter threads his way towards your table…
To see you right, we've set out a simple and straightforward plan for summer marketing campaigns that'll keep the momentum going and drive a steady stream of relevant enquiries to your (temporarily-unmonitored) inbox:
Step 1: Plan It All Out In Advance
Use the time you've got left to work out what sort of content you want to push this summer. In keeping with the season, we find that it's generally best to keep it relatively light and accessible. But you can still draw from your keyword plan (you have got a keyword plan, right?) and put out some strong educational content on your blog – designed to answer the questions your audience is asking.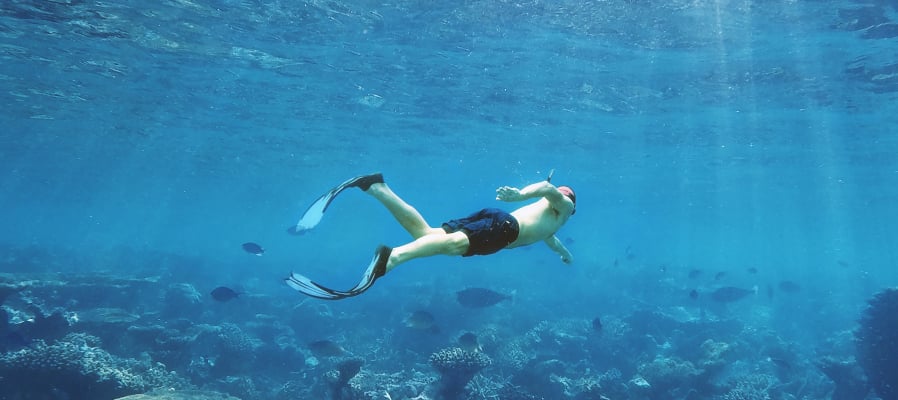 You should try to plan some social media posts too. The boffins over at Postfity say that contests and (relevant) seasonal advice are the best performing post-types for summer (source: Postfity). But these might not be particularly sensible ideas if you're in a niche B2B vertical where tolerance for clickbaity content is fairly low.
Try topical pieces if possible; awareness days, relevant industry events etc. But don't be afraid to resort to personal stuff if you're really short on ideas. While no one wants to see you bragging about your far-flung holiday destinations, a quick video from your hotel room and/or a snap of key team members enjoying the beach will go a long way towards humanising your company and making it clear that there are real people behind the corporate facade.
We've been mining our recent company picnic for social media content and it's been going down a treat.
We generally organise our social and content plans using a tool like Google sheets, but you could also try planning your blog content by building topic clusters in a tool like HubSpot (you'll need a basic marketing subscription). Or try Trello if you don't have pre-existing digital strategy tools at your beck and call.
If you're really stuck and need a hand with the planning process, get in touch. We're a full-service agency with several friendly content marketing strategists who'd be happy to talk you through the ins and outs of planning a summer content campaign.
Step 2: Commission Your Content Early
Skip this step if you're writing your own content, but the overwhelming majority of CMOs, marketing managers and small business owners don't have time to write their own content. If you fall into this camp, you have two key options: A trustworthy freelancer or a marketing agency that's set up to offer their own (in-house) content writing services.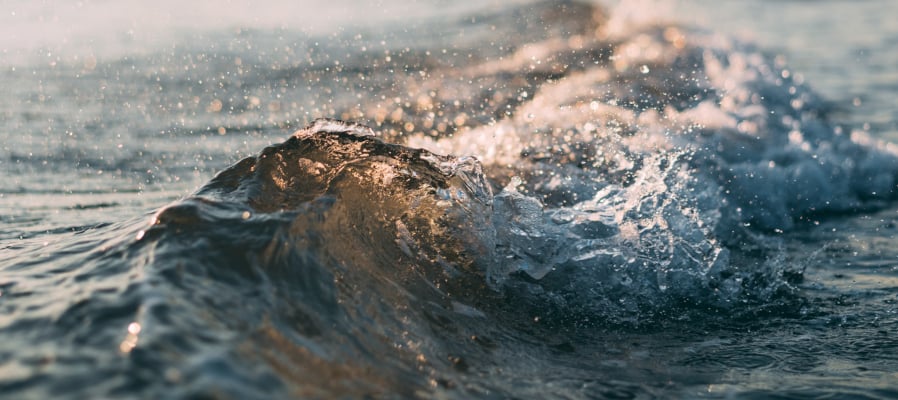 Irrespective of whether you opt for a freelancer or an agency, it's important to get your briefs in early. Everyone goes away in summer (including the people you're paying to write your content) so it's important to make sure you're giving everyone plenty of time to create good content that positions you as an authority and portrays your brand in a positive light (more about this on our podcast Digital Marketing From The Coalface),
Rushed content has been the death of a great many campaigns and this step is probably the most critical part of making sure your summer content campaign has the power to stick its landing so please, don't skimp here!
Ditto for your editing process. If you know content needs to be reviewed by key stakeholders or members of staff, get it in early so there's less chance of missing the deadlines outlined in step one of this process. If you're going to be sending content back to your writer for revisions (a very normal part of the process) you'll want to give them a couple of days to implement your edits and come back with an updated draft.
Then there's the time it takes to find imagery, upload everything to your CMS, do all the relevant cross-linking and make sure everything is ready to go live before you jet off for sunnier climes.
In short, give yourself more time than you think you need, because getting your ducks in a row will take longer than you think!
Step 3: Schedule, Schedule, Schedule
Aside from killer content, the key to running effective summer marketing campaigns is proper scheduling. Back in the days of yore, that meant leaving itemised lists for your woebegotten marketing interns. But it's 2022 and that means we've all got ready access to scheduling tools like Hootsuite, Sprout Social or Feedly.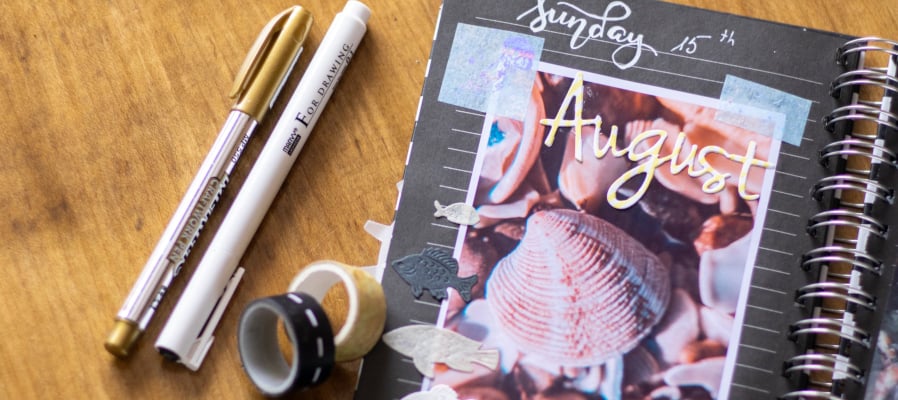 Most content management systems will also let you schedule blog posts in advance. But if you can't line up web content because your're using an older platform and/or a fully bespoke site then it's well worth talking to your website developers. They'll be able to help you queue posts for a specific day/time.
We actually use Hubspot precisely because it lets us schedule everything in one place – from Instagram posts to paid ads, blog content or new web pages but it really doesn't matter what you use here, as long as you're using it to implement the plan outlined in step one of this guide.
How Often Should I Schedule Posts?
A vexed question to be sure. The jury is very much out on whether or not you need to stick with a weekly posting schedule on your blog, and the frequency you should post to various social media platforms seems to vary according to your vertical.
But a good rule of thumb seems to be 1-2 times per week for your blog, and 2-3 times a week for social media content. That should be more than enough to make it clear that you're active and engaged with your audience's needs.
Of course you can post more, but be wary of flooding social media channels with enquiries if you're not going to be there to field them and don't have a good CRM to take the leg work out of interacting with your followers.
Step 4: Enjoy The Sun
Seriously, you've earned it. Growing a brand is incredibly hard work and it's important to take time for yourself. Research indicates that a staggering 83.3% of senior marketing professionals experience burnout at some point (source: Forbes). So switch off your emails, sign out of Slack and recharge next to the pool for a couple of weeks.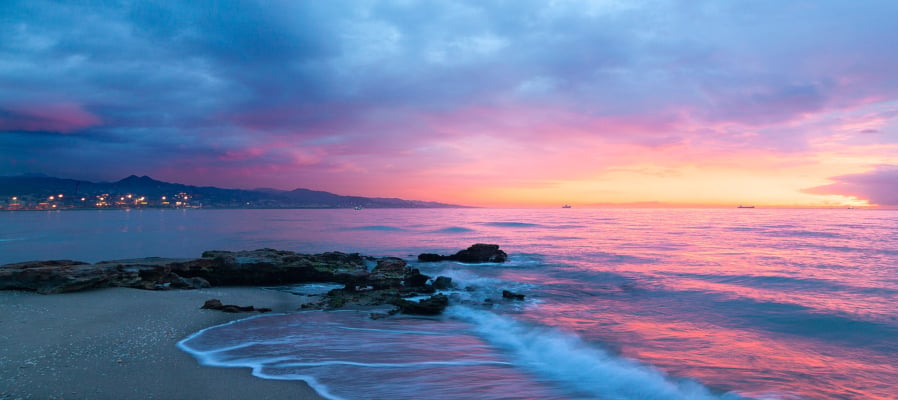 In scheduling out a proper content plan for the summer period, you're already streets ahead of most B2B marketing managers. And there will be plenty of time to comb over the results once you're back in the office.
And if you're struggling to get a schedule together pre-vacation, reach out. We're a full-service agency with an excellent track record when it comes to content strategy. It'll take us a couple of weeks to get to know your business, but we'll definitely be able to help you assemble a smart content strategy that'll tide you over until autumn.