Ever paid someone to build backlinks for your website? Don't worry, we're not here to shout at you for risking a penalty or putting your site's rankings at risk. The dangers of dodgy link building are well documented, but some services are genuine and may even improve your rankings.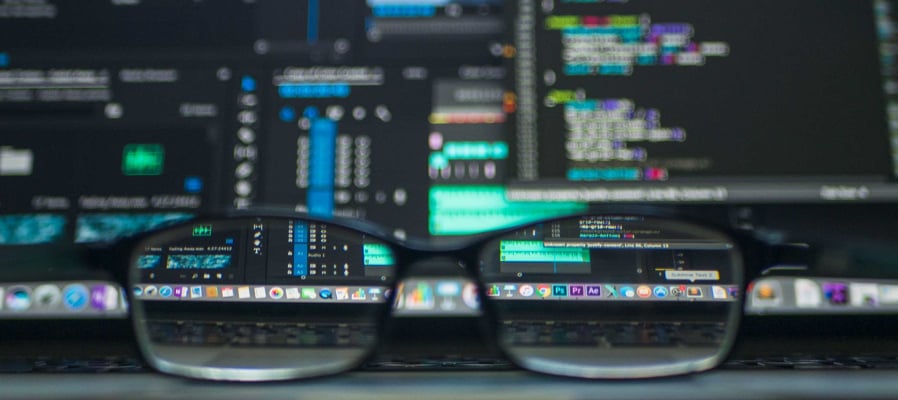 We provide digital PR services for a number of clients, and while digital PR definitely differs from traditional link building in a number of important ways, it's still practiced with the intention of generating high quality citations. Citations that improve your site's authority, and promote (sustainable) online growth.
The question is, how are you supposed to tell the good links from the bad?
If you're paying an agency to build your backlinks, there's a very good chance that they'll just hand you a spreadsheet full of links and tell you that they've generated (x) number of valuable citations.
All good and well, but we know that agencies often cut corners by buying links from unscrupulous webmasters, adding links to blog comments or signing you up to spam directories.
Best case scenario? Google ignores these links. But the worst case scenario is that Google decides you've been using underhand link building techniques and you find your rankings (and traffic) tumbling off a cliff so it's important that you - the marketing exec whose career rides on the success of your website - know how to spot bad links for yourself.
How Can I Tell If My Marketing Team Is Building Spammy Backlinks?
Some backlinks are so obviously bad news that you can spot them a mile off. If anyone hands you a link report that contains domains like:
savecoupons99.com

980sou.com

stedmood.ru

morokbarok.ru

socialseo.net

sunshine11354.com
It's a safe bet that they've been building spammy backlinks that'll damage your site. Old hands who came up in the early 90's/00's will also recognise some (in)famously bad domains that seem to crop up on everyone's backlink profile. We're talking about clangers like:
resultsspace.com

associatedcontent.com

ezinearticles.com

mahalo.com
But what about links that you don't recognise? Links that could - at first glance - be from a legitimate website capable of boosting your site's authority?
This is where things get tricky. A simple first step would be to open the link in your browser, and take a look at the website in question.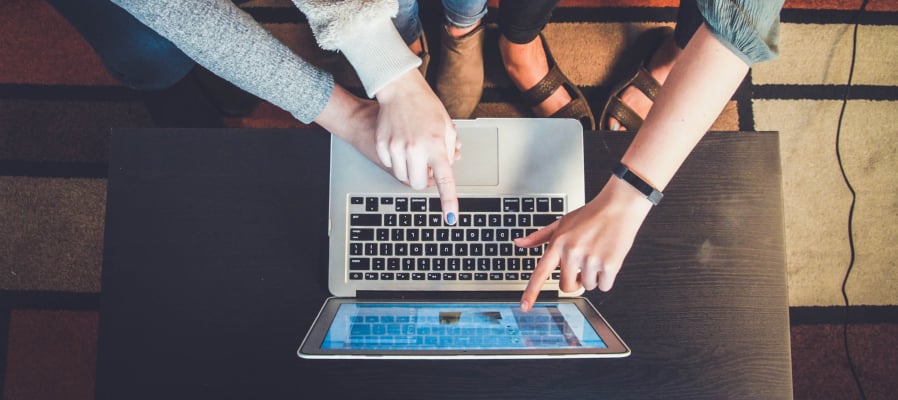 Always Trust Your Gut
If you find yourself on a site that looks like it was thrown together by a blind man with a broken keyboard, there's a very good chance that your marketing team has built a link from a spammy domain that'll hurt your site.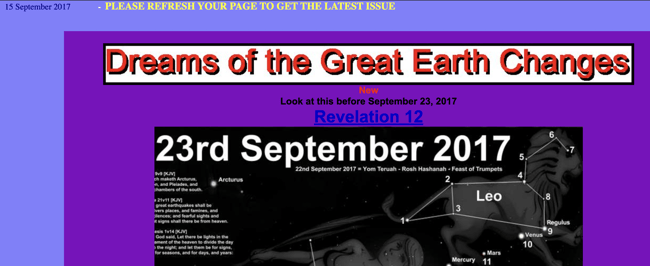 The same is true for websites that are covered in adverts, written in broken English or stuffed full of links to different domains.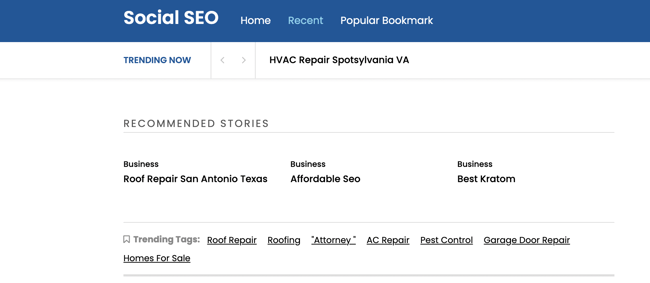 You should also beware of sites that have a real mishmash of content on the front page. If you visit a domain on your backlink report and you find yourself looking at a blog that has articles on everything from Christmas recipes to roofing tips, there's a very good chance that your marketing guys have been buying guest posts or posting content on a link exchange.
And yes, that's just as bad as it sounds.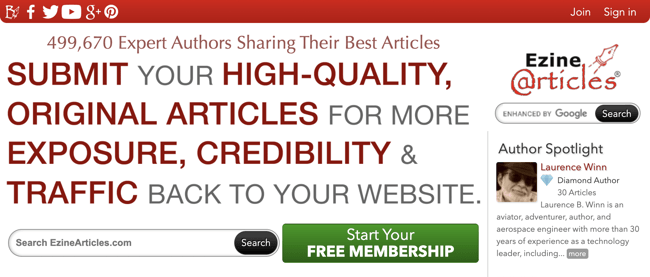 But that doesn't mean clean or professional sites are automatically a-ok. Just as Google and other search engines have developed new ways of detecting spam links over the last 20 years, unscrupulous webmasters have developed increasingly clever ways of masking their blog networks and link exchanges.
It's also worth pointing out that some websites (and links) just don't have any value. Sites that look ok on the surface but don't post regularly, maintain good editorial standards or have a specific focus won't have much in the way of authority, and that means Google and other search engines won't really care whether they link to your website.
To work out whether a backlink actually carries any weight, we'll want to crawl it using a third party service like Moz's open site explorer, which tells you a site's Domain Authority or DA. You can also use Ahrefs, which gives a URL rating, or SEMRush, which scores sites using its Authority metric.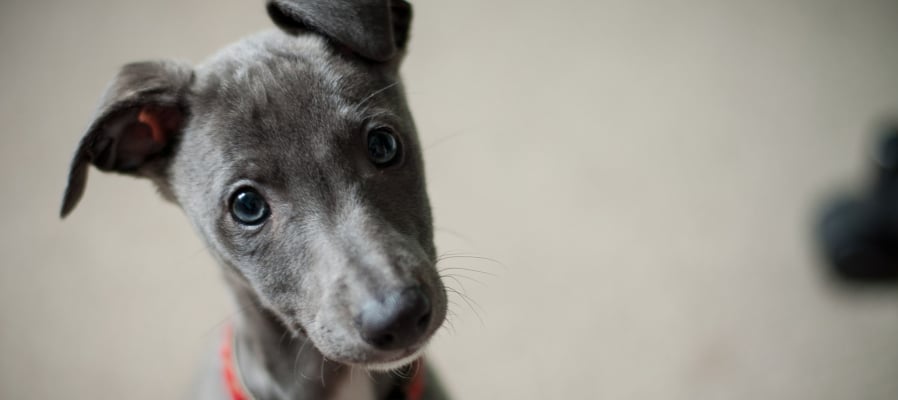 DA, PR, Authority...It's All Greek To Me!
DA is a proprietary metric developed by the boffins at Moz.com. It weighs up a variety of things - from the number of links pointing at a site to the number of links they give to 3rd party domains - to try and give you a rough indication of a site's authority and value.
The same is true of SEMRush's proprietary Authority metric, which uses a machine learning model to try and predict what Google and other search engines will think of a domain.
We use Authority (and other third party metrics) because the algorithm Google uses to ascertain a domain's true value is now a closely guarded secret.
Named Page Rank (or PR) after Google founder Larry Page, it used to be publicly available via a Google toolbar that scored websites from 0 to 10 (with 0 being untrustworthy, and scores of 10 being reserved for websites like bbc.com)
But Google got tired of people trying to manipulate their algorithm and artificially inflate their Page Rank to sell links to second-rate SEO companies so they withdrew support for their toolbar and made it impossible for us to see what they thought of a given site.
Companies like Moz and Ahrefs rushed in to fill the gap; developing their own algorithms that seemed to provide fairly similar results.
But no third party metric is perfect, so we always analyse a link by plugging it into at least 2 tools.
We think SEMRush is generally the most accurate option, with Moz coming a close second. Luckily both tools allow you to sign up and use their link explorer for free so we're going to start by navigating to SEMRush Backlink Analytics and creating a free account. You'll then be directed the following page: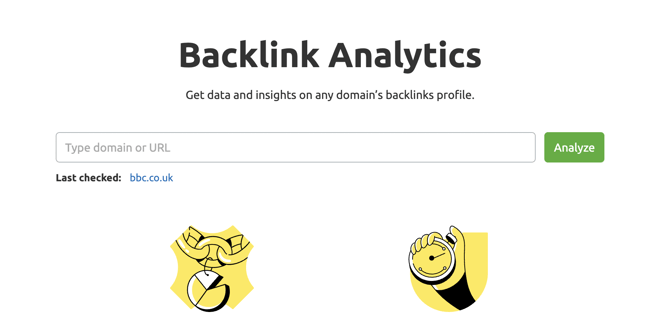 Type in a domain (we'll be using bbc.co.uk for this example) and hit enter. Once the page loads, you should find yourself on a domain overview screen that looks like this:

Note the Authority Score metric at the bottom, and the Referring Domains/Backlinks metrics to the right of that.
Everybody's definition of a 'good' authority score will be different, but we think that everything over 30 is generally acceptable. Sites like the BBC are linked to every day, which is why they have thousands of referring domains and millions of backlinks, but a site doesn't need that much activity to be considered authoritative, particularly if a site is focused on a fairly niche subject area that doesn't get a lot of online buzz.
It's important to remember that authority metrics aren't grades too; they go up and down as a site's popularity waxes and wanes so don't fall into the trap of thinking that sites need to have an Authority Score of 50+ to be valuable.
Conversely, it's also important to remember that sub-20 scores means that a site probably has very limited value.
Moving on to Moz, you'll want to navigate to their Link Explorer, and type the linking domain into the search bar.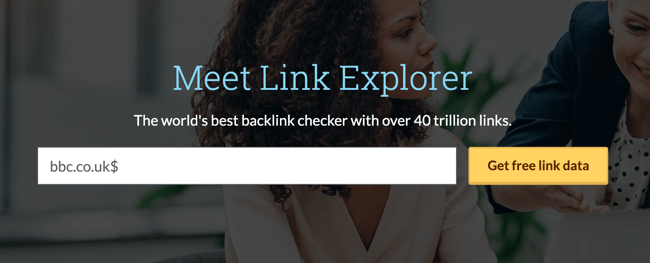 You'll then be prompted to sign up for a free account and, once that's done, served a screen that looks a bit like this.

Straight away, we can see the DA or Domain Authority for the website, and the number of inbound links. As with SEMRush data, we're looking for scores over the 20-30 mark or higher.
What Should I Do If My Agency Has Been Building Spammy Backlinks?
If you run a couple of backlinks through Moz or SEMRush and find consistently low scores, we'd probably recommend firing your agency. (only sort of joking here).
The next thing you'll want to do is work out whether these links are actually harmful or just a complete waste of your time/money. This is probably best done by an SEO specialist that you can trust to be objective, but you can try to work out whether a link is actively toxic by looking at things like
The quality of the content/writing on the linking page
The linking site's relevance to your niche/vertical
The presence of spammy looking adverts or questionable on-page content
Whether the link looks to have been bought or paid for in some way
Whether the site you're looking at is a low-quality directory or article spinning site
Whether the site you're looking at has valid social media accounts and some followers (this is generally a sign that a website is genuine)
Whether the site has an 'about us' or team page and looks to be run by real people (see above)
Google's Quality Guidelines provide a more exhaustive list, and explain some of the nuance around bad or toxic links.
You'll want to disavow bad backlinks as quickly as possible; using Search Console to tell Google that you want them to ignore any toxic sites on your backlink profile. You should also consider trying to remove the links if possible. Either by contacting the webmaster who looks after the offending site or asking your agency to go back and un-publish unwanted articles.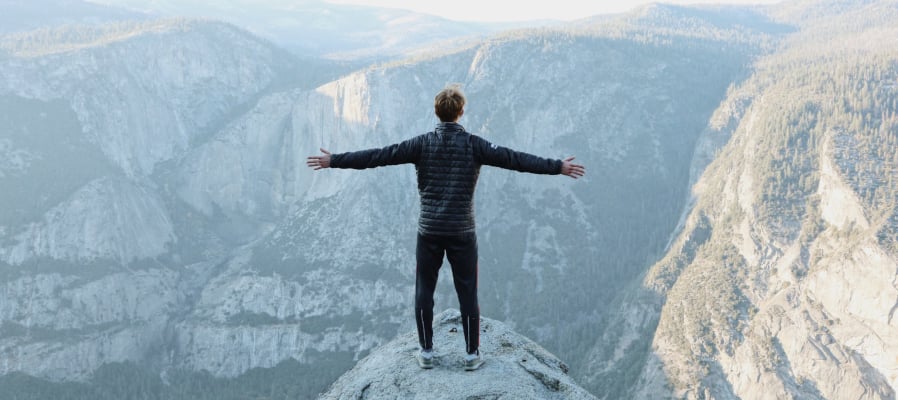 A Fresh Start
Once that's out the way, you'll want to start building good links to replace the bad, and build your authority.
As a general rule of thumb, we think that digital PR tends is the best way to do this. Digital PR, unlike traditional link building, focuses on building relationships with influencers, journalists and editors working in your vertical. It's about building links from sites that have genuine authority and a real audience without playing silly games or trying to circumnavigate best practice guidelines, which is exactly what Google are looking out for.
As SEO Specialists with plenty of digital PR experience, we are ideally placed to help you do this. If you're worried about your backlink profile or need someone to help you grow your site in a sustainable way, give us a shout. A member of our marketing team will be more than happy to help you out.