Shopping for web management services can be incredibly complicated. Every agency seems to have its own way of packaging or labelling their offering, and it's often surprisingly hard to tell what you're being sold. We're a web design agency based in Aberdeen and we're here to help you cut through the confusion.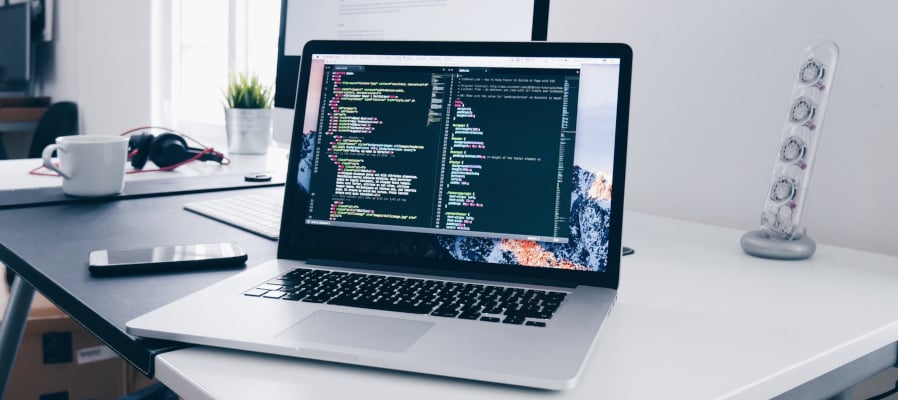 Spend any length of time searching for website management services and you'll quickly come to realise that no one can really agree about what their service should cover or provide. Some people hold that website management simply covers the technical elements of keeping a site up and running smoothly. Things like hosting and uptime monitoring, installing security patches, updating plugins or providing on-demand technical support for emergent issues.
Other providers hold that website management should also cover ad-hoc website updates, like publishing news stories or blog posts, implementing new page templates or updating on-page content using collateral provided by your web marketing agency.
And then there are a small handful of agencies that use "website management" to refer to any work designed to grow your digital footprint and generate leads for your business, including (but not limited to) writing and publishing engaging content, filming and uploading videos, redesigning your website's UX, coming up with a digital marketing strategy or designing new landing pages for a comprehensive PPC campaign.


---
What Is Website Management?
As a full-service agency with a team of in-house designers, developers, writers, videographers and content writers, we're in the enviable position of being able to provide any combination of the above services; from fully-fledged SEO strategies through to the simple stuff like upgrading your plug-ins and reviewing your site's security.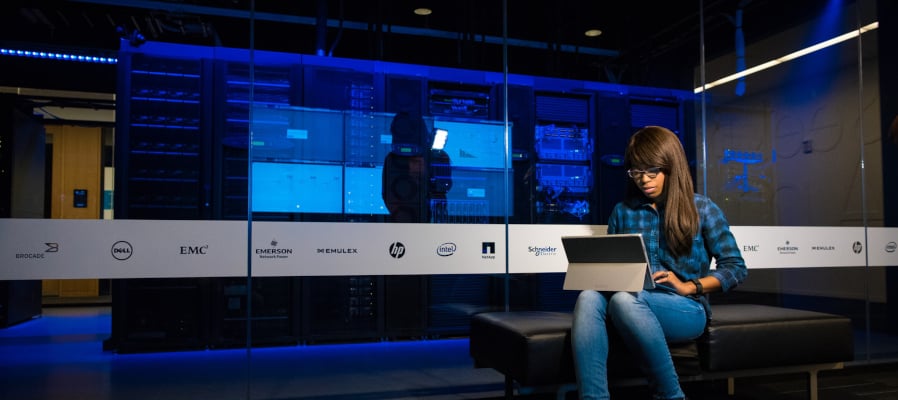 But we do make a distinction between day-to-day maintenance and the hands-on management needed to actually grow a website, build your businesses' digital footprint and turn visitors into customers.
If you just want someone to keep the lights on, we'll keep things running smoothly for circa £750 a month. But if you want to actually grow your website, we'd be looking at a £2,000+ retainer for the detailed, strategic and intelligent work needed to move the dial.
Enough about our prices though; we're here because we want to help you work out what type of website management would best suit your business – and teach you how to vet a potential vendor.
And yes, that does mean that we're leaping to conclusions and assuming that you probably don't have the in-house resource (or knowledge) needed to keep your website secure, well-optimised and up to date – or implement the data-driven digital marketing campaigns needed to actively grow your business.
Few B2B companies do, but most businesses are starting to catch on to the importance of a strong, functional and profitable website so it makes sense to get ahead of the curve while you can.


---
What Sort Of Website Management Do I Need?
To work out what level of website management service you need, you'll need to be able to answer a few basic questions:
Do you need someone to keep your CMS up to date?
Do you need help with site security management?
Do you need someone to keep your website speedy and responsive?


Do users regularly run into issues while using your site?
Do you need help updating or maintaining your web content?
Do you need someone to help you build and publish brand new web pages?


Do you ever wish you had someone to help you improve the UX of your website?
Do you need help generating more traffic for your website?
Do you need someone to help you turn more visitors into customers?
If you answered 'yes' to all nine of these questions:
You need a full-service digital agency with a broad range of in-house capabilities.
It can be tempting to try and get several agencies involved in specific aspects of your web project and we do know some businesses who do successfully employ different marketing and maintenance providers – or even several different marketing agencies to handle different aspects of their web growth.
But we are - ultimately - talking about a single project here. A project with a singular goal and it's certainly much more efficient if you can rely on one provider to take care of everything from the technical optimisation of individual landing pages, through to setting up your PPC ads or carrying out conversion rate optimisation on key bits of content.
If you answered 'yes' to questions 1-6:
You need dedicated website management services from a trustworthy and reliable partner. Someone that's capable of looking after the technical updates required to keep your website running and the on-page stuff that's needed to make sure it's attractive and user-friendly.
Maybe you already have a web marketing team in-house or out-source that work to a third party provider that doesn't have the technical expertise to do things like fixing broken links, building new page templates or redesigning forms to ensure that they're nice and easy for your customers to use.
Or maybe you just need someone that understands the ins and outs of your content management system.
Ultimately, websites are complicated and require round-the-clock maintenance so it's best to try and pick a knowledgeable and experienced agency that'll be able to keep you right. Try to pick a partner that's familiar with your chosen CMS ( so that they can help you create and upload new content in good time). A sound working knowledge of basic digital marketing skills wouldn't go amiss either. Even if you are really happy with your current digital marketing partner.
If you only answered yes to questions 1-3:
This sort of basic or 'light' web maintenance is the bare minimum required to keep a website up and running. Truth be told, you'll find plenty of freelancers and/or small website management companies that are capable of providing these services at a reduced cost, but it's important to make sure that's all you need.
While it can be tempting to think of websites - especially B2B websites - as a static 'brochure' that's just there to reassure people who pop online to double-check what you offer, the truth is that every B2B website has the potential to drive new business.
There are potential customers out there right now; Googling the things you offer and trying to work out which product or service provider is right for them. By engaging a good digital agency, you'll be able to start tweaking your website so that it shows up in Google for relevant search results – and converts browsers who are looking for a reliable provider.
Optimised correctly, your site has the potential to reassure, persuade and galvanise people into action so don't sleep-walk into the trap of assuming that you just need to keep the lights on. Your website can and should be a business asset.
If you only answered yes to questions 7-9:
You need a digital marketing agency that knows their stuff. This is relatively common place to be if you're a medium- to enterprise- sized client with an in-house IT team and/or a pre-existing service provider that takes care of the day-to-day running of your website.
When looking for a digital marketing provider, make sure that you're looking at companies focused on growth. It's easy to spend a lot of money on agency services that are designed to inflate vanity metrics like website visits or Facebook likes but your main focus should always be on generating revenue for your business – or at least feeding your sales team a steady stream of high quality leads.
And remember that there are often time and cost savings to be made if you find an agency that'll take care of the routine web maintenance at the same time as looking after your digital growth plan.
You can't market a site successfully without making tweaks to the design and layout of pages, optimising load speeds or adding videos to key landing pages and it makes sense to remove any and all barriers between the experts responsible for designing and implementing these changes as part of a broader marketing strategy.


---
How Do I Find A Good Website Management Agency?
It's always tempting to turn these posts into a self-promotional puff piece about the high-quality services we provide, but we'll try to keep things nice and objective here.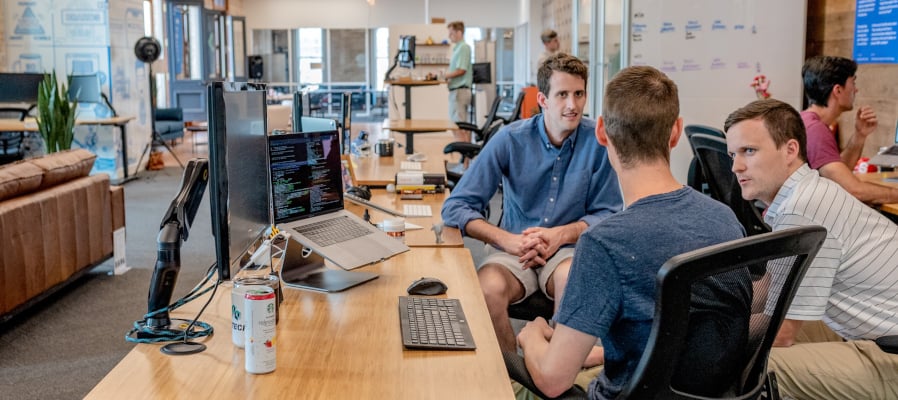 Irrespective of whether you're searching for marketing experts that'll grow your digital footprint or a small firm that'll help you keep on top of security patches, it's important to make sure they know how to use the platform your website's built on.
Web dev skills are interchangeable and there are plenty of platform-agnostic agencies out there (we're one of them) but every CMS has its own peculiarities so you want to make sure that your chosen provider has a basic working knowledge of your platform. Otherwise you'll be paying for them to learn the ropes for you.
As an example, we'd happily jump on any Wordpress, Joomla or Hubspot website. But we'd be more reluctant to work on a Magento site because that particular platform has a lot of specific quirks that require deep knowledge of the underlying codebase to work through.
It's also important to pick a provider that's honest about their capabilities. It's fine to promise constant up-time monitoring and same-day updates. But when website management companies start promising that they'll get your website to position one of Google for a competitive keyword, they're not being upfront about what they can provide.
Speaking of honesty, it's also important to make sure your website management company (growth-focused or otherwise) is upfront about whether they're outsourcing your work. We have our own team of in-house developers, marketing specialists and designers that we can draw on when someone comes on-board for a website management gig, but we know some agencies do outsource some bits of the job to 3rd party providers if they lack the in-house resources.
Now, this is fine as long as people are honest about it and set your expectations accordingly. But some unscrupulous agencies won't actually tell you that they'll be outsourcing elements of your work to a 'white-labelling' service, and this can be a real problem
Make sure any company that your vetting can tell you about their in-house team, or be honest about who'll be doing the day-to-day work you need.


---
A Last Word On Shopping For Website Management
At the risk of turning this marathon blog-post into an exhaustive list of dos and don'ts, we'll also say that it's always worth asking your agency for examples of their past work – or recommendations from happy clients.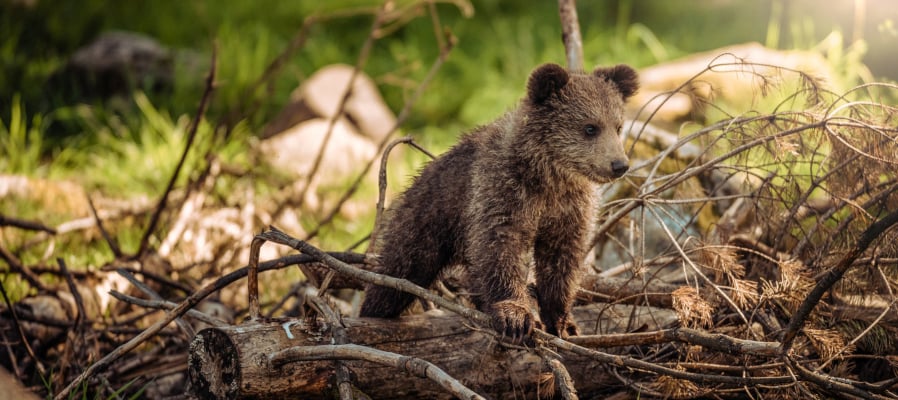 This is particularly important if you're going to pay someone to grow your website because growth projects generally require a significant investment – and take at least 3-6 months to show strong results. If you want to avoid a situation where you wait 6 months, spend the better part of £20,000 and then find that the partner you've invested in can't deliver the goods, you'll want to see past examples of their work.
Now, I know I'll get shouted at if I don't plug our own website management services here so we'll wrap up by saying that if you do want a reliable and proven website management partner, we've been in business since 2003 and we've got a proven track record when it comes to helping B2B clients maintain or grow their website.
We've also got the in-house capabilities needed to handle everything from site speed updates to podcast production and video editing services. Think of us as a one-stop shop for all your website needs. And as a boutique agency, we're small enough to get fully invested in growing your business too.