Every so often, Google likes to raise our blood pressure by dropping a "broad core" update to their search algorithm. These updates are supposed to make fundamental and far-reaching adjustments to the way Google's crawl bots analyse certain trust signals.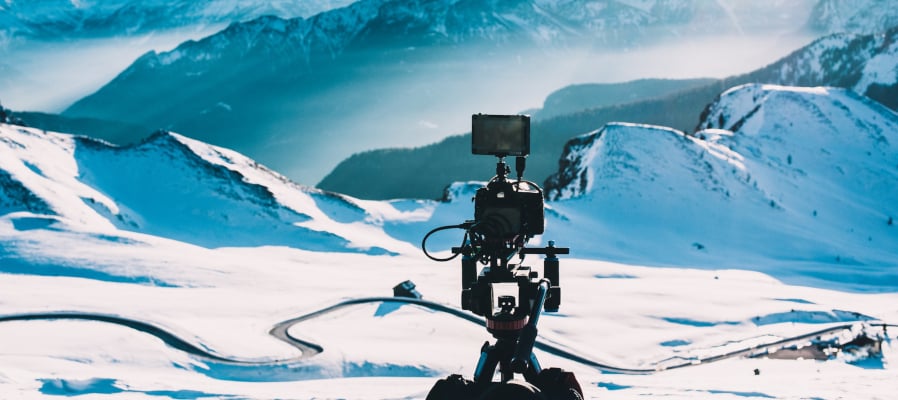 Which, in non-geek, basically just means that the boffins at Google set out to fine-tune the way their software analyses web content. Remember, Google is in the business of serving up answers to very specific questions.
For every query it seeks to answer, Google has to dig through billions of web pages to find the most relevant, trustworthy and authoritative content it can lay hands on – looking at things like word count, keyword density and page authority to weigh up the relative merits of your content.
As you can imagine, this process is dynamic. Google are constantly adjusting their process in an attempt to keep improving the quality of their results (source: SEMRush).
---
Google

What Now?

If you're still lost, there's a great episode of Digital Marketing From The Coalface that explores the ins and outs of Google's algorithm in more detail. But for now, let's stay focused on broad core updates.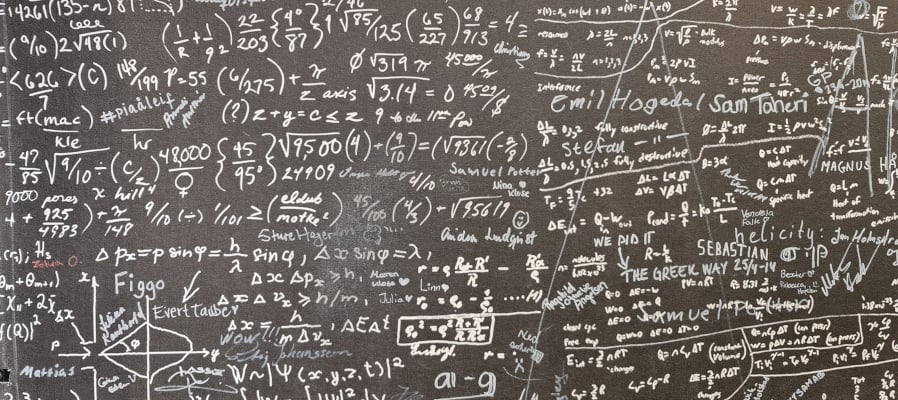 Broad core updates generally cause a lot of volatility: older, entrenched sites can suddenly plunge down the rankings or start ranking for a completely new set of keywords.
Newer sites might bounce around between pages 1-5 for a few days or find that their visibility is suddenly halved because a former "high-impact" signal like page load speed has dropped off Google's radar or been "devalued" to use industry lingo.
It's all a bit of a guessing game, which is why you'll generally see SEO professionals like yours truly rushing about like headless chickens each (and every) time Google announces a broad core update. Just last year, we saw tons of speculation around a pair of updates that dropped in June/July.
And this May's algorithm update was no different. SEMRush, Search Engine Journal and Search Engine Roundtable all published articles about the industries that were most likely to be hit by the new update (source: SEO Roundtable) Or profiles on the individual companies that are flourishing post-update (source: SEJ). As if there's anything useful about hearing that Amazon's digital footprint has grown for the fourth consecutive year.
But our takeaway was a bit different. You always see a bit of fluctuation during a broad core update but we don't think Google's tweaks are ever designed to target specific industries. Instead, they seem to target specific types of content.
---
It's Not About Who Wins –
Or Who Loses
Informational articles with a low word count might plummet one month, and then bounce back when Google realises that short answers are often preferred by mobile users.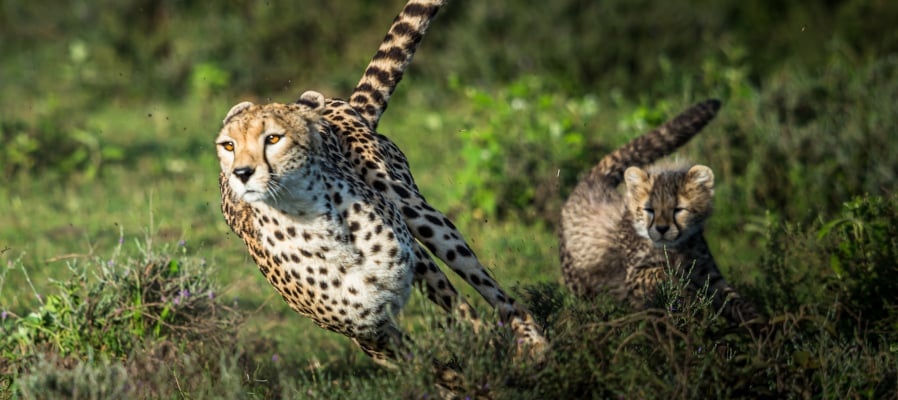 Quick sites with low cumulative layout shift might get a substantial boost and then - when Google realises that this adjustment is well–received across the board - benefit from a second, larger boost a few months later.
Back in January 2020, there was some evidence to suggest that Google released a broad core update targeting health and wellness content, with entrenched (high-authority) players seeing a big boost to their rankings, and smaller, less-authoritative sites seeing a significant drop in visibility for health-related queries (source: Moz).
The important thing, then, is to pay attention to the macro-trends – looking back at Google's methodology so that you can make safe and sustainable adjustments to your own content strategy.
---
So What Can We Learn From May's
Broad Core Update?
In terms of written content, not much. Now the dust has settled, there's some evidence to suggest that product schema may now be more important if you want to rank for transactional searches (where someone's looking to buy a product) and Search Engine Journal suggest that reviews may be more important than ever before too (source: SEJ).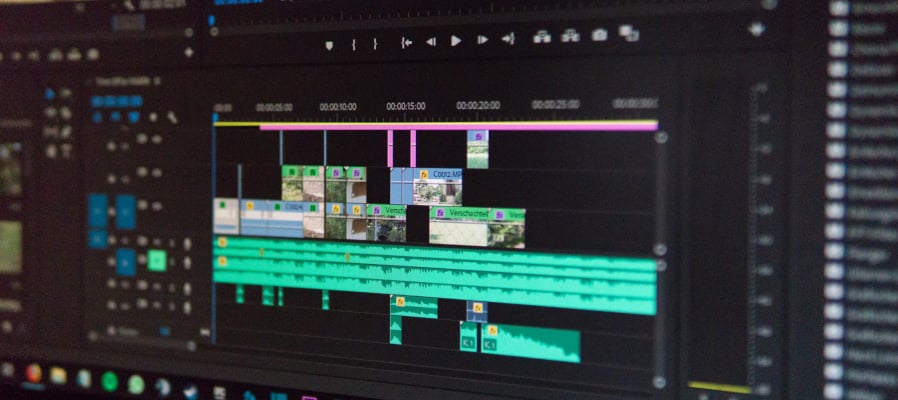 But if you're in the B2B space, there's not much to note. Not on the blogging or web copy front anyway.
There is one important thing to note though: Video seems to be more important than ever before. Third party data from Sistrix shows that video sharing sites like Youtube, TikTok and Twitch gained a lot of traction after the update (TikTok's visibility went up by 133%).

In simple terms, this means that you'll see video results ranking for an increasingly large proportion of searches, informational and otherwise. We've actually got first-hand experience with this, having ranked video content ahead of traditional blog posts for popular marketing queries.
This correlates with recent reports, which indicate that video sharing sites are actually starting to eat into Google's market share, with an increasingly large percentage of younger users turning to TikTok or Youtube instead of the big G.
For B2B at least, Google search will still be your main source of converting traffic but you should still be exploring video marketing options. With the help of a talented videographer, it should be relatively easy (and affordable) to create video versions of everything from your website Q&As, through to your most popular blog posts.
It's also relatively easy to create short (thirty second to three minute) videos that answer popular questions about your services and/or talk about common pain points in your industry.
When you publish these videos to your website, Youtube, TikTok or another video sharing platform, you'll get a steady stream of conversion-ready traffic that already buys into your brand.
---
Will Video Really Move
My Bottom Line?
There's already plenty of evidence to show that well-placed (and professionally edited) video increases both on-page engagement and conversion rates. A report published by HubSpot claims 93% of people prefer to watch videos when learning about a product or service, and approximately 88% of conversions now occur after at least one video has been watched (source: HubSpot).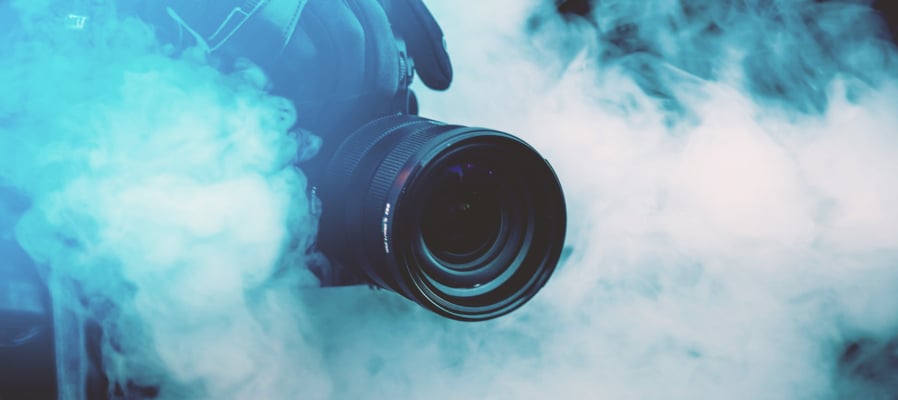 More to the point, sites leveraging video have an average conversion rate of 4.8%, versus 2.9% for sites that don't feature any video content at all (source: Brightcove).
Now that we know video content will also be a mainstay of organic search results, it seems fairly safe to conclude that it has the potential to:
Drive new, pre-engaged visitors to your site
Build brand awareness
Teach people about your core values, the service that you offer etc.
Convert people who are on the fence about working with your brand
In other words, it has a huge amount of potential and definitely shouldn't be ignored. You can also re-use video assets across social media channels like Facebook and LinkedIn so the investment is definitely a worthwhile one.
We've been offering best-in-class video marketing services since August 2021, and we're always happy to share our knowledge and experience with people who are trying to build an online brand.
If you'd like to chat about leveraging video for your business, or just want to hear more about how it works, we'd encourage you to get in touch. There's a good chance that you'll end up chatting to Dave (our MD), or Leslie (our head of video). They're both lovely people with a keen interest in video marketing so you'll be in safe hands!