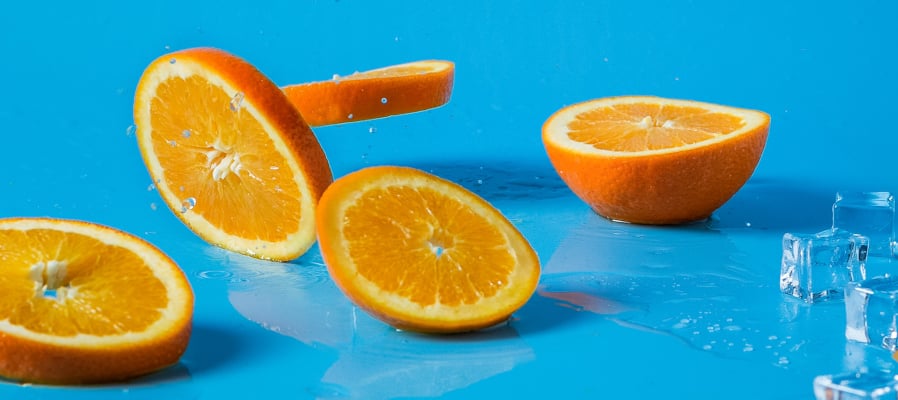 You already know how we're going to answer this question. We've been HubSpot partners since 2013 and we regularly recommend the platform to our B2B clients. But don't click away just yet.
While we might be a little biased, the main reason we're still beating the HubSpot drum is because we haven't found a better platform for B2B marketing. We'd probably swap if we did (sorry HubSpot) but honestly? HubSpot is still streets ahead of the competition.
It's the only platform that allows you to sync your sales and marketing pipelines by seamlessly integrating your content management system (CMS) and your customer relationship management software (CRM). It's the only platform that provides everything from automated email workflows to a landing page builder, task management system and customisable reporting dashboard.
And if that wasn't enough, it's also the only platform that enables you to do dead clever stuff like throwing up a convincing CTA in a matter of seconds; place it on your latest blog post, and then collect your sign up data in a ready-to-use format that can be passed straight to your sales team.
In short, HubSpot's jam-packed with useful features and advantages that make it the ideal place to launch and manage intelligent B2B marketing campaigns.
Here, we want to talk you through those features and advantages so you can decided whether we're being unfairly biased and - perhaps more importantly - make an informed decision about whether or not your business would benefit from a HubSpot subscription.
Ready? Let's dive in.
Advantage #1: HubSpot Integrates With Everything
There's no platform that ties together as many different tools in one place like HubSpot does. You can use HubSpot as a CMS or landing page builder, an email automation tool, a workflow management tool, a diary, a form builder or a marketing dashboard capable of collating data from multiple channels.
Plus it integrates seamlessly with other tools in your marketing and sales stack (Salesforce, Klipfolio, Gmail and to name just a few). The advantages are obvious:
Less time spent logging in and out of various platforms
Less time wasted trying to remember where critical data is siloed
Less time spent copy and pasting data into reports
More time to focus on growing your business
But we think there's another, equally important advantage to consider here, namely that integrating all of your tools makes it easier to manage your marketing team and make sure that everyone is working towards the same goals.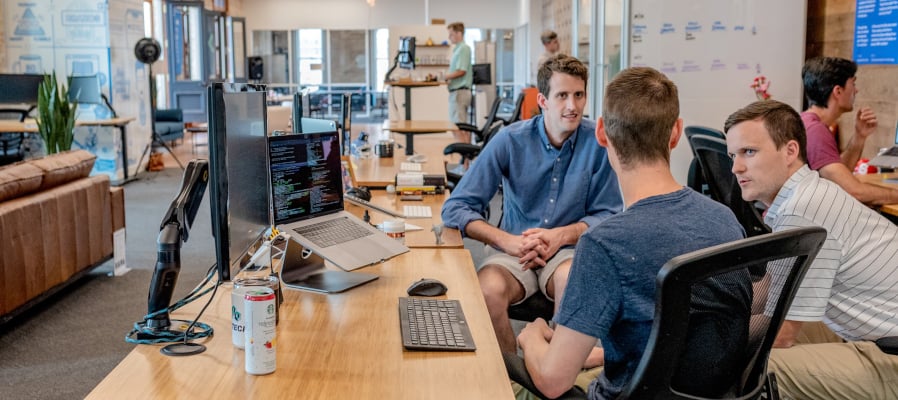 Modern-day CMOs and marketing managers are expected to wear a hundred different hats. They're meant to know exactly what their team's working on, develop and execute overarching strategies that account for recent developments on the shop floor, and make sure that everyone stays focused on those all-important key performance indicators.
It's a bit like trying to juggle a dozen eggs with one hand tied firmly behind your back. But bringing all of your marketing tools under one roof means that it's that much easier to keep your team on the same page, and make sure that everybody has the visibility needed to operate efficiently and grow your organisation's bottom line.
Advantage #2: HubSpot Is Easy To Use
A lot of modern day marketing tools have exciting features capable of supercharging your productivity. The problem is that most of them are too complicated to use. You spend longer working out how to do something than it takes you to get the damn thing done…
Not so with HubSpot though. Blessed with a clean and intuitive interface, plenty of documentation and it's very own training academy, HubSpot is incredibly easy to use. So much so that you can easily wrap your head around the basics in an afternoon and we think that's a big plus for any CMO or marketing manager that's short on time.
Advantage #3: HubSpot Automates Boring Jobs
B2B marketing is all about timing: You need to create content that engages your potential customers at the right stage of the buying journey, and then 'nurture' them with blog posts, webinars, infographics or free downloads that are designed to build trust in your brand and convince your target audience that you're the people to solve their problems
Needless to say, getting this complex and mercurial dance right is easier said than done. But automation tools can help.
For example, you can use HubSpot to set up automated email workflows that fire off a pre-written mailer (X) hours after someone fills out one of your webforms; completely removing the need to manually send follow up emails or move contact info from your CRM to your email platform before your nurture campaigns can fire.
You can also use HubSpot automations to send follow-up reminders to your sales team or assign leads to specific team members based on their projected value.
Honestly, there are so many clever ways of using it to speed up boring processes or automate things that normally get forgotten.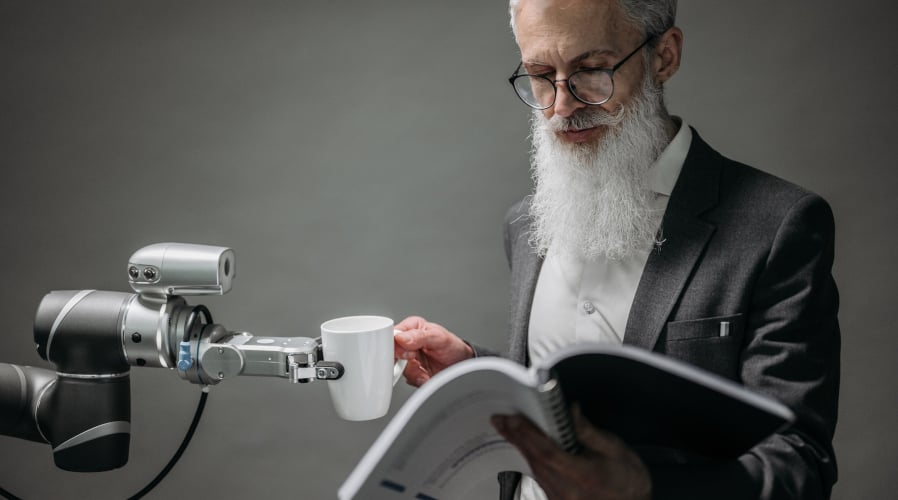 We wouldn't say that automation's the main selling point of the platform, but HubSpot's ability to cut down on busywork certainly makes it an attractive option for growing businesses with a small marketing department.
Advantage #4: HubSpot Provides A Best-In-Class CRM
In days gone by, the success of a marketing campaign was measured by the number of leads it drove. Today's marketing departments are expected to go a step further; proving that their prospects turn into paying customers and demonstrating that their activities contribute to the bottom line.
Luckily, HubSpot's CRM makes it very easy to link your marketing activities to the new leads you're generating. Set it up correctly, and every enquiry will automatically create a new contact record containing all the contact details your sales team needs to follow up and turn your lead into a customer. Hubspot's contact records also log useful information like the pages your lead visited, the amount of time they spent on the site and the contact form or CTA that won their conversion.
If you're on the ball, you can use this data to tweak and refine your marketing campaigns on the fly – honing in on the pages that seem to be driving conversions and replicating the elements that drive conversions.
We've written a detailed blog post about the power of HubSpot's CRM here, which is well worth reading if you're interested in the above.
Keen To Learn More?
As we mentioned earlier, we've been recommending HubSpot for years. We also use it to power our own inbound marketing (the blog you're reading now was built with HubSpot's blog tool) so we're well placed to give you an honest overview of the platform's capabilities and help you scope out the business case for:
HubSpot Marketing Hub
HubSpot Sales Hub
HubSpot's free CRM
Free HubSpot integrations
And we do mean honest. A lot of agencies push the tools they use on all and sundry, but we've spent a long time developing a reputation for putting our clients' interests first, and that means being brutally honest about what is - and isn't - a good fit for their business.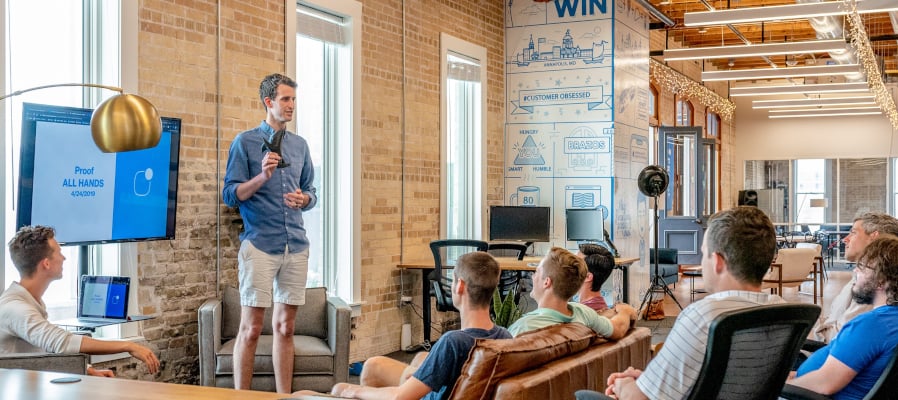 We never recommend tools that aren't a good fit for your organisation and if you're one of the (admittedly minute) handful of companies that won't leverage HubSpot to it's full potential? Well, let's just say that we'd rather help you find a tool that does fit the bill. There's nothing to be gained from trying to force a round peg through a square hole!
Keen to talk HubSpot? Get in touch here.