Trying to work out whether HubSpot's really the best choice for your next big B2B marketing campaign? You're in the right place. We've been using HubSpot to power our own marketing since early 2015, so we're ideally placed to talk you through its features and benefits, expose some of its flaws, and help you work out whether it's a good fit for your organisation.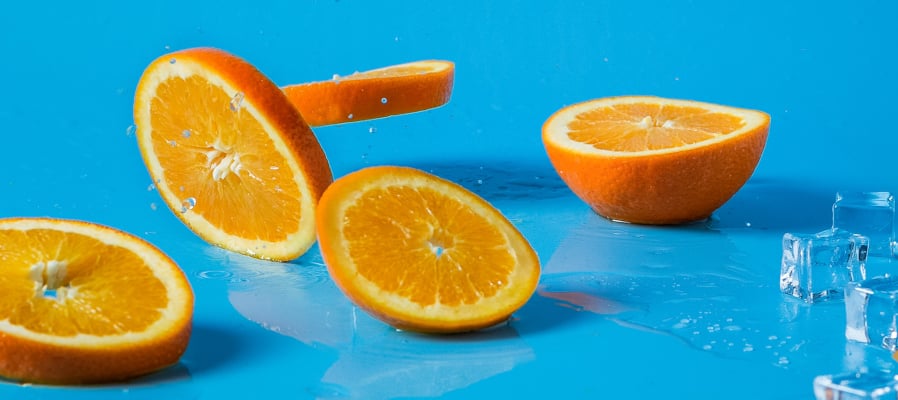 And yes, we might be a little bit biased, but we've done our best to curb our enthusiasm here. We appreciate that HubSpot subscriptions can be expensive – and we know there's nothing worse than forking out for expensive software that you don't really need.
With that in mind, we've spent a fair bit of time pulling together an objective overview of HubSpot's B2B credentials: looking at the things that set it apart, and the things that you need to know before pulling the trigger. To kick things off, let's take a quick look at what HubSpot offers, and how that compares to some of the platforms people like to position as "key competitors".


---



What Does HubSpot Offer?



A lot of people think HubSpot is a CRM – like Salesforce, Pipedrive or Zoho. Other people assume that it automates your marketing, helps with sales enablement or empowers you to set up sophisticated email marketing campaigns and they'd all be (sort of) correct.

But they'd also be missing the point. See, HubSpot's a suite of cloud-based tools that are designed to streamline all aspects of your sales and marketing process. At this point, it'd be more accurate to describe it as an ecosystem – designed to take the hard work out of all the everyday tasks that make sales and marketing such a grind.
You can use it to set up foolproof marketing dashboards that integrate data from multiple platforms, and give you proper oversight of various campaigns. You can use it to build automated workflows that ping qualified prospects with a marketing email when they move to the next stage of your deals pipeline.
Or build a quick landing page for your new offer, throw up a brand-new CTA or host an eBook for your latest gated content initiative.
It's an all-in-one system that's designed for rapidly growing organisations, and the team at HubSpot are constantly adding new features. But the simples way to look at it is as a collection of five individual product 'hubs'. There's:
Sales Hub, which provides a best-in-class CRM, pipeline management tools and smart automation
Marketing Hub which provides landing page, blog and CTA tools, email automation, live web chat and more
Service Hub which helps you build customer portals and knowledge bases, create ticketing systems etc
Operations Hub which helps you build custom integrations, clean and keep overview of critical data
CMS Hub which can be used to build your website and manage your content
You'll find a more detailed and robust breakdown in our Plain English Guide To HubSpot, but the key takeaway is clear enough: HubSpot does everything required to attract and engage potential customers; generate leads and close business. It's a one-stop


---



HubSpot Is A Swiss Army Knife



Competing products may offer a couple of these features: Insightly is a CRM that provides some smart workflow automation that's comparable to the kit bundled up in Sales Hub.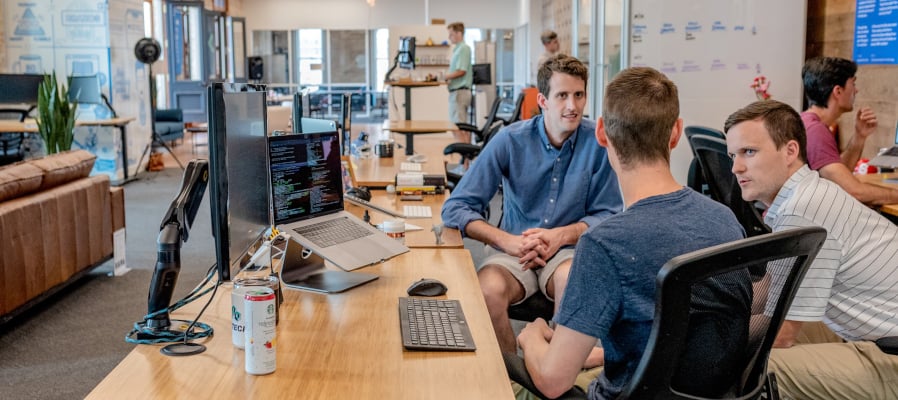 In much the same vein, Wishpond has the email personalisation and landing quick landing page creation tech that makes Marketing Hub such an important part of our B2B marketing arsenal, but none of them provide the full range of features that HubSpot offers.
Truth be told, none of them come close. You'd have to cobble together five or six unrelated tools to start getting close to HubSpot's full feature set and getting all those tools to communicate with each other? Well, let's just say that it can be a real nightmare.
As mentioned above, you can use HubSpot as a CMS or landing page builder, an email automation tool, a workflow management tool, a diary, a form builder or a marketing dashboard capable of collating data from multiple channels and you simply won't find another, competing platform with this level of diversity.
And it's worth noting that this diversity is an incredibly powerful thing. Even if you start out using a very basic version of the HubSpot CRM, you have the ability to add features and scale your install as your business develops.
You'll also find that having access to advanced features actually changes the way you think about marketing: Providing the support you need to go off and develop complex strategies that make good use of the smart automation tools or email workflows that HubSpot's introduced you to.
So even if you're sat there thinking "honestly, I'd never use half of these features", know that there is a benefit to having them off in the wings – waiting for your B2B marketing strategy to catch up and start taking advantage of everything HubSpot has to offer.


---



HubSpot Integrates With Everything



It's also worth noting that HubSpot is also designed to integrate with other tools in your marketing and sales stack (Salesforce, Klipfolio, Gmail and to name just a few).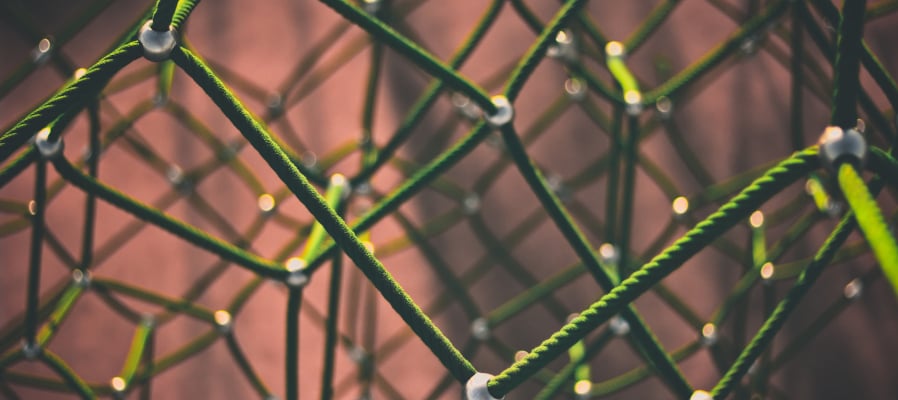 The HubSpot dev team have built native integrations for a huge selection of common tools, and they've also provided all the documentation third-party HubSpot agencies need to build their own integrations for niche software that's not on their list.
The advantages of well-built integrations are obvious:
Less time spent logging in and out of various platforms
Less time wasted trying to remember where critical data is siloed
Less time spent copy and pasting data into reports
Less time spent worrying about data quality or validation
More time to focus on growing your business
But we think there's another, equally important advantage to consider here, namely that integrating all of your tools makes it easier to manage your marketing team and make sure that everyone is working towards the same goals.
Modern-day CMOs and marketing managers are expected to wear a hundred different hats. They're meant to know exactly what their team's working on, develop and execute overarching strategies that account for recent developments on the shop floor, and make sure that everyone stays focused on those all-important key performance indicators.
It's a bit like trying to juggle a dozen eggs with one hand tied firmly behind your back. But bringing all of your marketing tools under one roof means that it's that much easier to keep your team on the same page, and make sure that everybody has the visibility needed to operate efficiently and grow your organisation's bottom line.


---



HubSpot Is User-Friendly By Design



A lot of modern-day marketing tools are packed with exciting features that promise to supercharge your productivity, or reduce the effort required to launch and run a new campaign. The problem is that most of them are too complicated and difficult to use.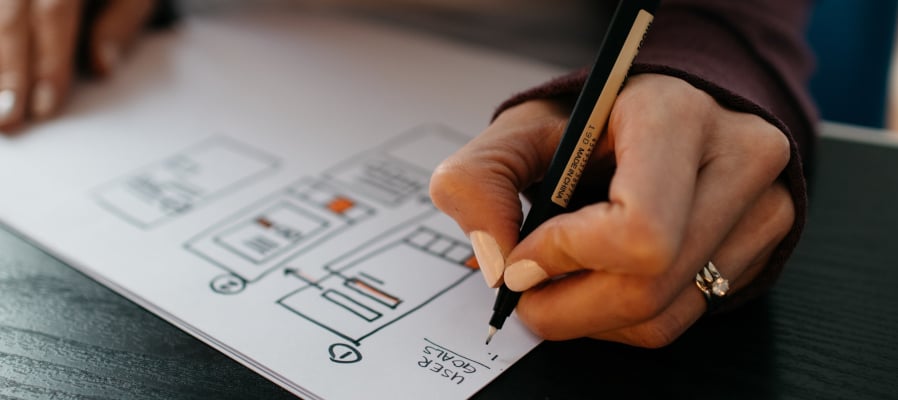 The features exist, but you spend so long working out how to access them that you inevitably lose any trace of momentum and your genius campaign ends up sidelined.
Not so with HubSpot though. Blessed with a clean and intuitive interface, plenty of documentation and it's very own training academy, the whole system is designed to be incredibly accessible and easy to use. So much so that you can easily wrap your head around the basics in an afternoon and we think that's a big plus for any CMO or marketing manager that's short on time.
It's also worth noting that a lot of HubSpot's features are designed for marketers. Their landing page and CTA builders are drag and drop, which means that you can use them to build attractive pages without the help of a developer. Workflows are also easy to set up.
And even some of the more complex functionality - like creating list-dependant rules for some of the automation or building the rules for custom chat bots, is presented with helpful prompts and links to further information – so that the average marketer could at least start moving towards implementing them successfully.
HubSpot's scale creates natural complexity, but after using it for a few days, most people are gushing about its simplicity. The team over at HubSpot also work hard to remove friction wherever they find it, and their roadmap's often full of UI/UX changes that are designed to improve usability.
In our opinion, there is no other all-in-one solution that's this accessible, and we think it's a great choice for marketers who want to roll their sleeves up and get some work done.


---



HubSpot Automates Boring Jobs



B2B marketing is all about timing: You need to create content that engages your potential customers at the right stage of the buying journey, and then 'nurture' them with blog posts, webinars, infographics or free downloads that are designed to build trust in your brand and convince your target audience that you're the people to solve their problems.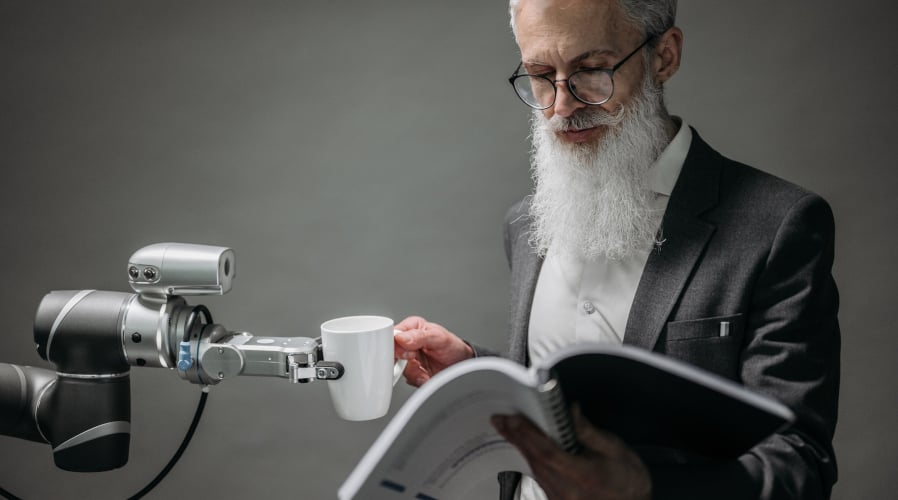 Needless to say, getting this complex and mercurial dance right is easier said than done. But automation tools can help.
For example, you can use HubSpot to set up automated email workflows that fire off a pre-written mailer (X) hours after someone fills out one of your webforms; completely removing the need to manually send follow up emails or move contact info from your CRM to your email platform before your nurture campaigns can fire.
You can also use HubSpot automations to send follow-up reminders to your sales team or assign leads to specific team members based on their projected value, place someone on a personalised workflow when they've viewed a pre-determined number of landing pages, or quickly personalise a landing page for visitors driven to your site after being emailed a brochure at an industry event or conference.
Honestly, there are so many clever ways of using it to speed up boring processes or automate things that normally get forgotten/overlooked that we'd struggle to even begin describing them all. HubSpot
We wouldn't say that automation's the main selling point of the platform, but HubSpot's ability to cut down on busywork and do smart things with your website certainly makes it an attractive option for growing businesses with a small marketing department.


---



HubSpot's CRM Is The Best In The Business



In days gone by, the success of a marketing campaign was measured by the number of leads it drove. Today's marketing departments are expected to go a step further; proving that their prospects turn into paying customers and demonstrating that their activities contribute to the bottom line.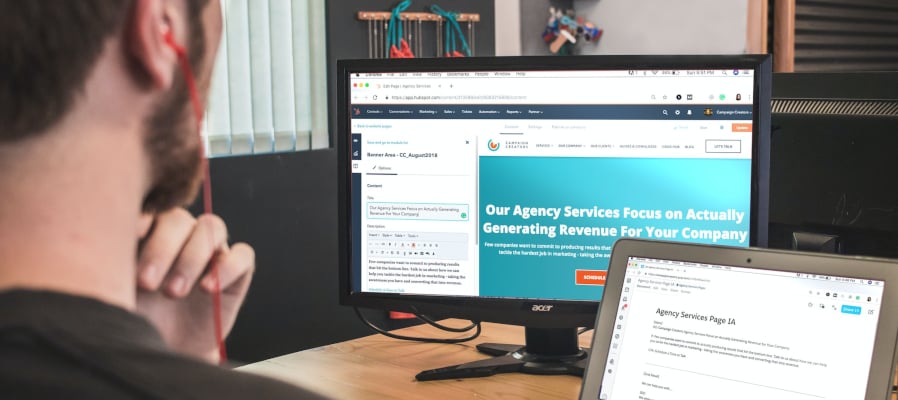 There's also a very real need to nurture people who've entered your pipeline, but still need a bit of encouragement to become paying customers.
The internet's an increasingly noisy place, and it's all-too-easy for potential buyers to forget about your engagement amidst an inbox full of shouty emails – and a social media feed full of competitor's high-octane video adverts.
For marketers measured by their ability to drive paying leads, a smart way to re-engage people at the correct time, and/or share convincing marketing collateral with people teetering on the edge of a decision may be the key to success.
Luckily, HubSpot's CRM makes it very easy to track and nurture your leads properly. Set it up correctly, and every form-fill or enquiry will automatically create a new contact record – containing all the contact details your sales team needs to follow up and turn your lead into a customer.
Hubspot's contact records also log useful information like the pages your lead visited, the amount of time they spent on the site and the contact form or CTA that won their conversion, making it very easy to link your marketing activity to your leads.
If you're on the ball, you can also use this data to tweak and refine your marketing campaigns on the fly – honing in on the pages that seem to be driving conversions and replicating the elements that drive conversions.
But that's not all – once prospects hit your sales pipeline, you can set up automated workflows that assign them to talented sales reps or send them information that's been personalised to maximise your chances of keeping them engaged.
If you tag your contacts properly, you can even put them on workflows specific to criteria like their original source or the length of time they've spent on your site, which means you could send trade-show prospects different collateral to your PPC leads.
Or sort people into specific buckets based on their behaviour – so reps can focus on people who seem very engaged with your product.
We've written a detailed blog post about the power of HubSpot's CRM here, which is well worth reading if you want to know more about the fine detail.


---



HubSpot Can Be Expensive



We promised to be honest, so it's time to look at some of HubSpot's flaws. First and foremost, the cost. HubSpot does a lot of different things; allowing you to rapidly build and scale complex marketing campaigns and aggregate mission-critical data from several different sources. But all that sophistication comes with a hefty price tag.
Basic (starter) subscriptions are generally £19 - £42 pcm (depending on the Hub you're buying) , and there are free versions of HubSpot's CRM and CMS too.
But once you start stapling on extra marketing contacts, or upgrading your subscription so that you can access some of the more interesting special features (eg. automated ticketing for Services Hub, or conversational bots for marketing hub) can quickly push things into £297 - £655 pcm territory.
Combine a few different hubs, throw in an enterprise-level CRM subscription and you're suddenly looking at a £1877 pcm bill, which certainly isn't cheap. That said, we do think it's normally worth the investment. These tools are powerful; they work well together and they're very easy to scale up (or down) based on your needs.
It's all too easy to look at the price tag and say "you know what, other tools do the same thing for half the price" but we've found that they rarely do. The smooth setup, the UI, having a single source of truth...all of these benefits are well worth the additional cost.
While we're sure that there are some B2B businesses out there that'd make good use of all the features on offer, we're confident that the overwhelming majority of UK and US based companies would get full value out of their subscription.
It's also worth remembering that HubSpot partners can often negotiate a slight discount for their clients, so working with one of us is a great way to bring the costs down.
If you'd like more detail on HubSpot's pricing, check out our in-depth guide to HubSpot costs. Alternatively, get in touch with a member of our team. We'll always be more than happy to talk you through the various levels of subscription and work out what you'd need to achieve your marketing goals.


---



HubSpot Can Be Confusing



In the interests of total transparency, we'll say that HubSpot can also be difficult to set up and use. We can't count the number of times we've spoke to paying HubSpot customers who've never actually managed to set up an email workflow, or found their way to the custom chat bot creation screen.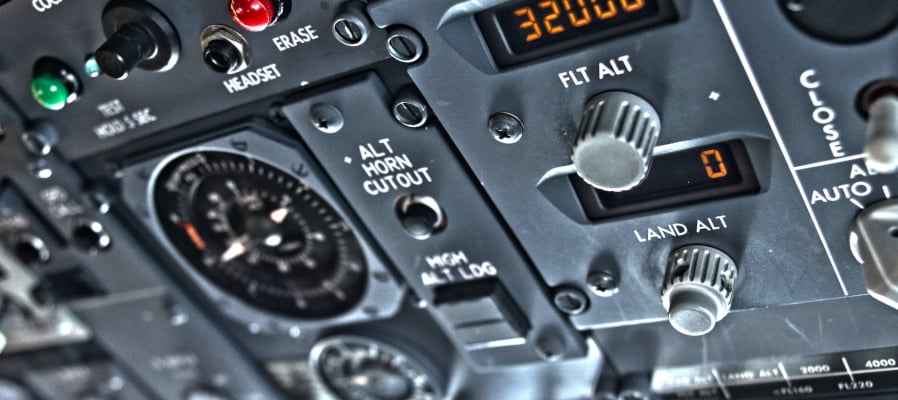 For all that HubSpot have invested in developing a clean user interface, there's no getting round the fact that the whole system's so bloated with 'must-have' features that it's a bit of a nightmare to navigate. Your average HubSpot portal, untouched by people with the domain knowledge needed to keep things in working order, is typically so messy that it's practically unusable.
Unused lists and workflows everywhere; draft CTAs falling out of the rafters. Sales-qualified contacts buried under several pages of bad leads that someone's imported from an old spreadsheet.
To be clear, HubSpot absolutely doesn't have to be like this: A well-run portal is incredibly easy to navigate and use by by default - and without proper training - a certain degree of mess is basically inevitable.
Sme marketers also struggle to drill down to essential functionality too. This isn't really HubSpot's fault. We'd challenge anyone to design a foolproof system that did as much as HubSpot did, with a single unified UI. But that doesn't change the fact that it's complexity can stop you from getting your money's worth.
HubSpot know this too, which is why they now insist on mandatory onboarding for all new customers – which gives dedicated training reps (or 3rd party agencies like us) a few days to sit you down and walk you through the current best practices.
There's also that aforementioned HubSpot Academy too, but there's no getting around the fact that HubSpot requires a bit of a time investment.
You are going to have to learn the system, and help the rest of your marketing team learn it too. You're also going to have to make a special effort to use it properly. But if you can find that time and make the required effort, you'll be rewarded with a fantastically sophisticated bit of kit that makes a noticeable difference to your bottom line.


---



Why Choose HubSpot?



Simply put, you should choose HubSpot if it's features and functionality will help you scale your online presence – or turn leads into paying customers. The platform offers a huge selection of different tools at a range of price points, and you always have the option to scale up or down to suite the needs of your business.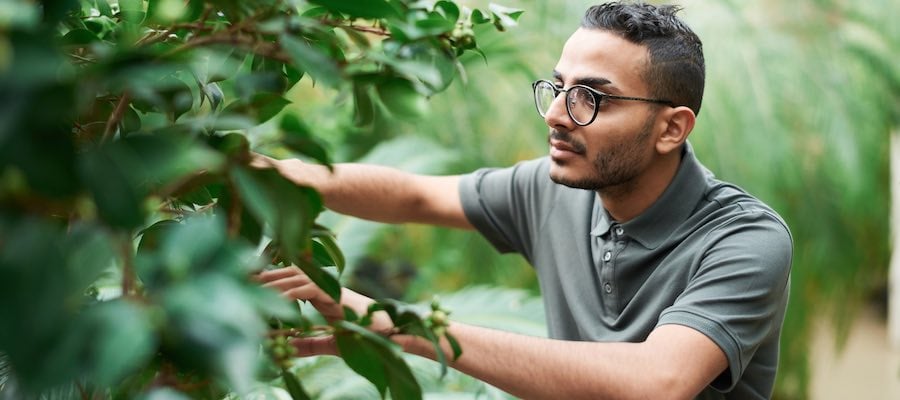 There's also a lot of features on offer here; many of which you won't find elsewhere. But you shouldn't really be making decisions based on the shiny carrots dangled by HubSpot's marketing team: You should be making decisions based on whether you think things like an integrated CRM/CMS, content automation or smart workflows will help your business scale.
If you're in the B2B space, there's a very good chance they will. In fact, we think most B2B businesses tend to leap ahead of the competition when they invest the time and money needed to implement HubSpot correctly. But again, the degree to which you're able to leverage the system will depend on how your business is set up.
Are your sales team going to work with the portal? Will they log calls, and change a potential customer's status as they move through your pipeline? Will your marketing team remember to setup new CTAs for their latest PPC landing page, so you can see exactly how paid traffic's performing?
If the answer is yes, or probably, then HubSpot's a no-brainer. But if you're less sure about the answer, it may be worth consulting with a HubSpot partner.
While some will try to sell you the earth, most are sensible enough to talk through your use-case, consider your businesses' setup and make a recommendation that's based on whether the platform will actually add value to your organisation.
That's how we like to approach things, anyway.


---



Want To Learn More?



As we mentioned earlier, we've been recommending HubSpot for years. Perhaps more tellingly, we use it to power our own inbound marketing (the blog you're reading now was built with HubSpot's blog tool) so we're well placed to give you an honest overview of the platform's capabilities and help you scope out the business case for one or more HubSpot subscriptions.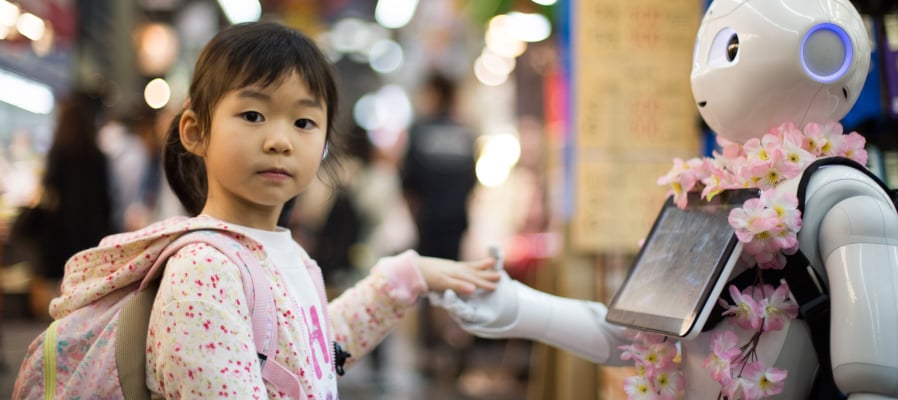 And yes, we do mean honest. A lot of agencies push the tools they use on all and sundry, but we've spent a long time developing a reputation for putting our clients' interests first, and that means being brutally honest about what is - and isn't - a good fit for their business.
We never recommend tools that aren't a good fit for your organisation and if you're one of the (admittedly minute) handful of companies that won't leverage HubSpot to it's full potential? Well, let's just say that we'd rather help you find a tool that does fit the bill. There's nothing to be gained from trying to force a round peg through a square hole!