Choosing an agency is probably one of the biggest decisions you'll make for quite some time. Choose the right one and you'll find yourself working with a long-term partner who prioritises your growth and works tirelessly to make sure that you're inundated with decent leads. You could do something as simple as typing SEO London or SEO Glasgow into Google, or you could follow the advice below.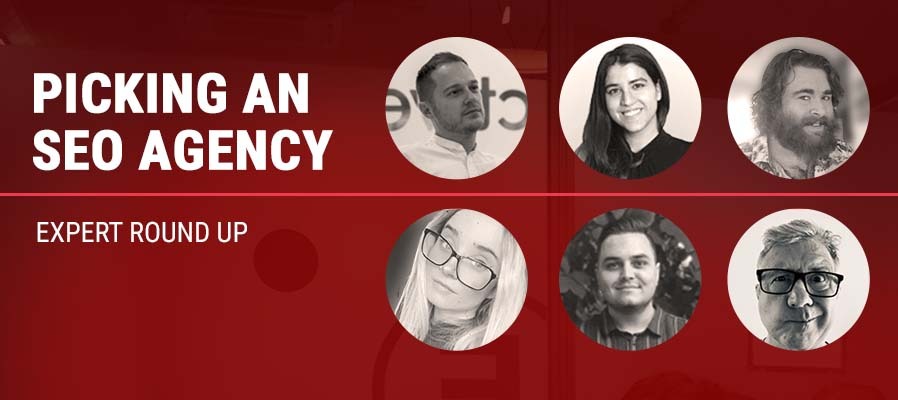 Choose the wrong one and you'll find yourself chasing cowboys who think writing five new meta descriptions and banging out an automated ranking report constitutes a good month's work.
Cowboys that - truth be told - you'll end up firing in three months time.
But how are you actually meant to differentiate between the two extremes? I mean, really? Is it art or science? Should you be pouring over their past results or focusing on cultural alignment over metrics that are often massaged by overzealous project managers?
How are you meant to sniff out the pretenders and work out whether someone actually has the technical skills and in-depth knowledge needed to push your website forward?
We've got our own opinion about the best way to spot an agency that actually knows their stuff, but we know that the stakes are high here.
You probably want to hear opinions from a range of subject matter experts before you go ahead and sign a one, two or five year contract.
So we've gone out and asked six of the SEO industry's best and brightest stars (including our very own David Robinson) how they'd go about picking an agency partner that walks the walk – and makes it easier to achieve your goals.
In no particular order, we give you:
Tim Grice, Managing Director @Connective3
"I think the first bit of advice I would give is to be absolutely clear about what your brief is and the priorities. We get a lot of 'digital marketing' RFPs, however there is usually a clear focus once you start asking questions, it could be technical, content, digital PR or paid media. Select an agency that has the best credentials in your focus area as opposed to an agency that covers every possible channel.
"All agencies can roll out their best case studies. Make sure the studies are up to date and always get references to go with them. Also make sure you actually speak to those references first.
"Make sure you have very clear governance on the account and a contact within the management team of the agency. It may be too much for them to be on hand day to day but you need some way of escalating concerns/challenges."
Lidia Infante, Senior International SEO Lead @Rise At Seven
"A very common pain point for agency clients all over the world is that the person who sold them the services is not the one executing them. If you're not speaking to an expert directly, you might end up expecting something that the agency can't actually deliver, even if your account manager didn't mean to mislead you at all.
"You might also end up hiring services that aren't really going to put you ahead of your competition. By speaking directly to the expert they can help you evaluate whether you need links, content or a tech overhaul in order to outrank your competitors and make the most out of your SEO budget.
"So look for agencies where you get to speak to the experts directly, instead of getting everything done through an account manager."
David Robinson, Managing Director & Chief Strategist @Red Evolution
"I think the other agency leaders commenting in this article have done a great job of summarising this somewhat vexed question.
"As with most projects, it's only after the dust has settled and the hard work begins that you'll really know if you've chosen the right agency, and sometimes it's too late to change at this stage.
"For this reason a "foot in the door" mini project is often a good approach. Something with a tangible and useful outcome with a clearly defined beginning, end and budget.
"We often use Discovery sessions for this. It's a great way to give the client something that moves them in the right direction, perhaps an outline strategy or positioning document, while establishing if the chemistry and values are aligned.
"I think it's an honest way to establish if the agency is right for the customer."
Dan Taylor, Head of Research & Development @SALT.agency
"One thing I've discovered from talking to both clients and other businesses is the number of agencies who approach pitches and RFPs in a very "stock" manner, and talk about themselves and 'what they can do', when really the conversation should be around what the client wants, the issues they are facing, and if the agency can add value to the project.
"For me, when choosing an agency you should look for more the "listen, then speak" approach, rather than the bells and whistles, circus rolling into town approach.
"There is enormous pressure on business development, and sales, teams within agencies to sell services, and the pitching process can be a blackhole of costs, so it is understandable why the stock approach can be taken - but for me, if a prospective client has already reached out and wants to talk to you, there's a certain amount of research and "persuasion" that's already been achieved, so you can listen first, and then ascertain if you need to reiterate and repeat the promotional messages in a deck format, and then listen.
"This is something, for me, that businesses choosing an agency should be wary of as oftentimes business development teams who take this approach may consult with subject matter experts to put together a deck, but then this is only a small % of what will be stock, and without any prior listening, they will be top level issues without any tangible connection to performance or ROI, so no one from the outside looking in will be able to do that in the greater majority of cases."
"Hiring an SEO agency can be a daunting task – with so many agencies out there it's important that you're making the right choice. Alongside checking the main things that you would for any business i.e. reviews, case studies, service offerings etc. it's important that you also check a few other factors to ensure longevity of the relationship:
Do your values align? – getting a greater understanding of who the agency actually are throughout your conversations, how they work and if your values align can help to make sure that your partnership is the right one for both of you.




What are the team like? – getting to know a little more about the team that you'll be working with but also the general agency make-up can give you a good insight into where your campaign will sit and how it will be managed.




Are the agency asking the right questions? – If the agency aren't finding out more about who you are, what your objectives are and what you're looking to achieve, then the chances are the strategies they're offering are pretty slapdash
"If the team you're talking to from day one is asking you hard-hitting questions to get to know you and your business inside and out before they put together the strategy, then you can be sure it's going to be bespoke to your needs."
Declan Reilly, Head of SEO @Evoluted
"It can be really helpful to speak with some of the agency's existing clients to get a better idea of what that working relationship might look like.
"It's also important to establish how success will be measured and reported on, so do ask some questions around that to make sure there is a plan to provide a return on your investment. Projecting in SEO is very tough, but a blueprint for growth is a good way to look at it. It's all about making sure that the vision of where the agency *could* take the website is aligned with what you'd hope for from investing in SEO.
"Having that alignment on expectations prior to starting the campaign is essential."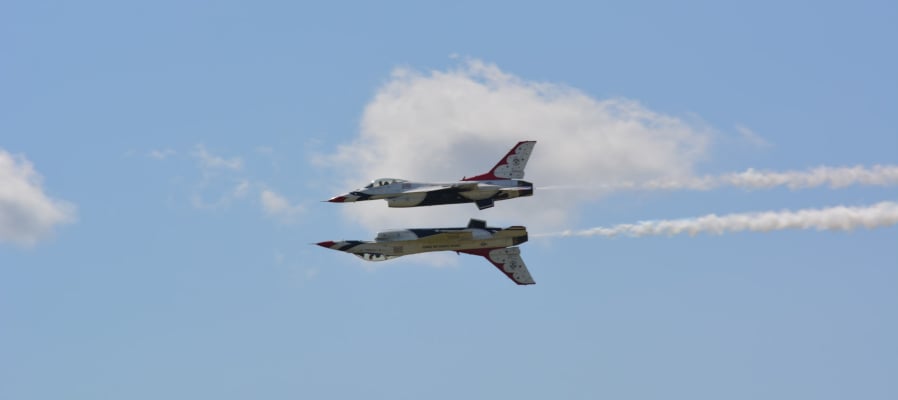 In Summary…
Hiring an SEO agency is easy, but hiring the right SEO agency? That can be really tough. There's a lot of valuable insight to digest here, but if you're short on time and you want a quick precis of the above, know that your best bet is to spend some time talking to the agency you're thinking of signing on with – paying particular attention to their:
Focus.

Good agencies are up front about their expertise and happy to tell you what they can and can't do. They'll also have a clear focus and expertise in a particular niche and this can give you a good steer on whether or not they're the right fit for you.




Approach.

Agencies should listen to you first, and propose solutions that'll help your business. Stock or OOTB proposals aren't a good sign, and you should avoid signing on with agencies that take a cookie-cutter approach.




References.

Any good agency should be happy to back up their case studies with references, and put you in touch with past clients that are willing to talk about their experiences




Team.

you want to deal with subject matter experts, not account managers that promise things they can't deliver. The best agencies are also happy to provide ready access to their management team.




Goals.

Forecasting and fancy reports are often a waste of time, but a good agency will take the time to understand your business objectives and show you how they plan on achieving the growth you need.
There's a lot of nuance to finding the right partner, but if you know what you're looking for, it should be relatively easy to spot the people who can drive your business forward.
As mentioned above, a mini project is also a great way to test the relationship before you commit to a longer contract so it's worth suggesting something small - with a finite end date - if you want to dip your toes in the water before you sign away the keys to the kingdom.
Got questions, feedback or advice of your own? Ping us a quick message here.