Customer Journey Mapping is used in marketing and customer service to identify how a person navigates the process of moving from being a complete stranger to becoming a loyal customer. It helps organisations look at all the important touchpoints in that journey that can help or hinder progress towards the end goal.

As an inbound marketing agency we focus on communication with the primary goal of generating leads. We also look at keeping customers once we have converted them. The inbound journey focuses on attracting attention and moving those people through to making an enquiry, using your website as the main asset.
Understand Each Customer Journey
While most journeys are loosely based on the traditional AIDA model (Attention, Interest, Desire, Action), each business will have its own variation that they have to understand in depth.
Type of Decision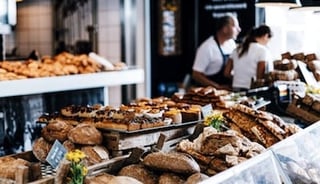 Depending on the product or service involved, the length of the decision making process can be very different. If it is a simple decision, like buying a sandwich, then it's all very quick - you might briefly research the local sandwich shops, pick one, walk down the road, and spend a few seconds choosing your filling. The whole process takes less than half an hour.
However, if you are choosing a new IT supplier, you will figure out what you actually need, research the options, look at the different suppliers, have meetings, get references, negotiate prices and then, finally choose the most suitable company. The whole process can take months.
Buyer Personas
As with all marketing, the first step is to understand your potential customers, and develop a clear picture of how they make decisions. You are likely to have more than one ideal customer, so make sure you identify your priority personas and look at their journeys first. By understanding their challenges and aspirations you can provide information that hits the nail on the head and encourages them to engage with you.
Content for Each Stage
As part of your inbound marketing efforts you will be creating lots and lots of useful, helpful content. The key to making it work for you, is to make sure that for each persona, you produce content for each stage of their journey.
The first stage is awareness - you are attracting people who haven't heard of you before, so you need to grab their attention by talking about the immediate problem they are experiencing.
Next you move them to actually being interested in your products or services, considering what you offer as a potential solution to their problem. Your job here is to offer lots of really useful information so that they can start to consider the best approach.
If they take that step you really want to entice them to get in touch with you so that you can convince them that you are the right person for the job with detailed information about what's it's like to use your services.
If they decide to buy from you, it doesn't stop there. You want to keep in touch so that they remember to come back again, and recommend you to their friends and colleagues.
Map out the specific journeys that your customers take and make sure that you have the right content available for each step.

Move at Their Pace
By having content available on your website for each stage of the journey, you never need to be pushy. You let visitors move along, step by step, at their own speed. If they are just browsing then that's fine but make sure you show them what's next so that they can choose to move forward if they are ready. By having clear calls to action on each page of your website it is easy for visitors to move closer to becoming customers.
If they are not yet ready to move along, you want the information you have provided to be sufficiently memorable to encourage them to come back to you later. If you have content that is valuable enough that visitors will give you their contact details in order to obtain it, you have the opportunity to keep in touch and nurture those leads until they are ready to take the next step. Assuming you have provided them with something helpful you stand a good chance of being their preferred supplier when it comes to making the next move.