Most of the work we do uses a monthly retainer model; it's a consistent approach to helping our clients with business growth and a recipe for success. It's the mark of a good agency that it wants to understand the client's business and have some skin in the game. This means for a fixed monthly recurring fee, we provide a range of digital marketing services designed to help our clients attract more business opportunities online. It works exceptionally well for them and us, and in this post, I examine why.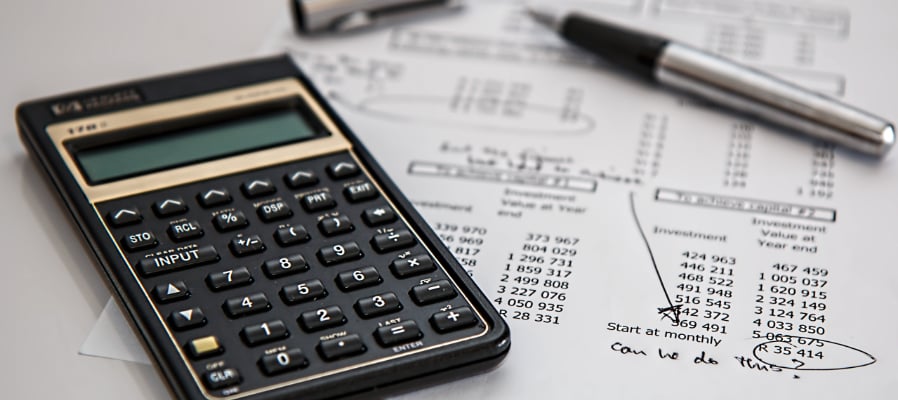 Project-Based

Approach

Before examining digital marketing monthly retainers, let's first look at the more traditional project-based approach. Web development and digital marketing have generally been project-based activities. The client needs X, the agency quotes Y, and the work gets done. Once complete, there may be another project, but it's usually a very stop-start affair. The only exception to this are website management projects which tend to be ongoing.

So what? I hear you say, what's the problem with that?

Well, the thing is, as with most things in life, improvement is a result of a steady and sustained effort. It's true when you're learning a new skill, such as a musical instrument or new language, and it's also true when you're trying to increase your company's digital footprint.

That's not to suggest a massive effort over a short period of time can't be very effective, it can, especially if it's followed up with continuous incremental improvements. By that I mean if, for example, your digital footprint is poor - awful website, no use of social media etc - then a huge initial effort to go from zero to hero is going to be the best way forward. However, this requires a sensible budget which is not always possible, taking us back to the steady and sustained effort.

A steady and sustained effort will, all things being equal, pay dividends. A stop-start approach will, almost always, fail and here's an example that might resonate with you.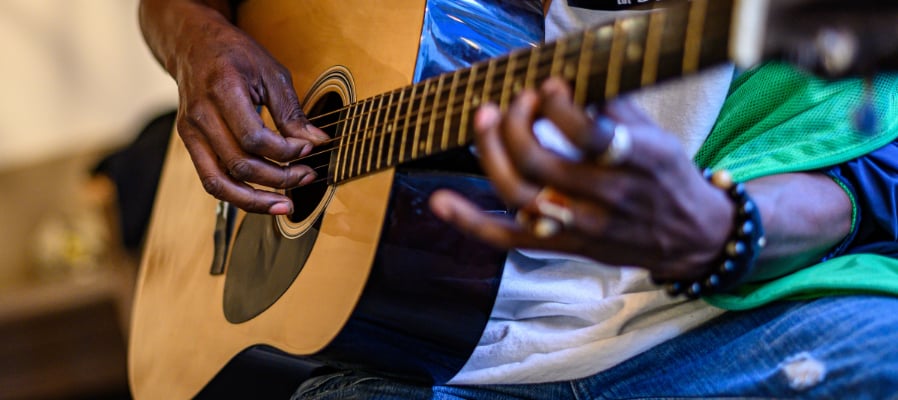 So, How's That
Blog Going?
Many businesses have, at some point or other, attempted to create a blog. Most are spectacular failures, some do OK, and a few succeed.
In my view, there are two main reasons businesses fail when it comes to blogging. The first is that they don't really know what their blog is supposed to be achieving. They think it's an opportunity to share news items, which it isn't, or, even worse, to copy other people's content and slightly change it, which it definitely isn't!
To help with this, we wrote a handy guide to blogging.
The second reason businesses' blogs fail is they start with a flourish, quickly become neglected, and after only a month or two are abandoned. Hands up if this sounds familiar.
Generally, most businesses fail to create successful blogs that attract potential customers to their website because of the lack of a sustained effort. The day job and life get in the way, and it quickly starts to feel like a pointless chore. With no steady and sustained effort, they fall flat.
---
I Am The Count,
I Love To Count
To drive home the point, consider this. All businesses, large and small, have accounts. Money in and out is accounted for, employees are paid, tax is calculated.
Savvy businesses either have an in-house accounts team to do this work, or they pay their accountants a monthly fee to do it. That's what we do, and even when we were a tiny business, we paid our accountants a monthly retainer to make sure there was a steady and sustained effort to manage our finances.
This approach has meant there have never been any "surprises" and we are always up to date: no unexpected tax bills, no financial shocks. It's helped with our growth and success.
---
Alternatives To A
Retainer
As mentioned, we pay our accountants a monthly retainer to look after our finances, calculate our tax and run our payroll. But we could employ an accountant.
Instead of paying a retainer, we could bring the function in-house, and that's the same when considering the most practical approach to creating a steady and sustained effort with your online marketing.
In fact, many large businesses do create in-house marketing teams and done right, this approach can be very successful. Of course, bringing digital marketing in-house will require a healthy budget, we estimate a minimum of £100k per annum to have a reasonably competent, albeit small team, but it's an investment that should pay dividends.
---
Meet Our Secretary and
Web Designer
Then there's the approach of the shared role that's very common in smaller businesses. You know the type of thing I mean. The person who answers the phone and carries out admin work also does marketing in their spare time.
This approach is rarely practical and hardly ever effective. Marketing your business is something that should be taken seriously, and entrusting it to someone who, at best, will have to fit the work around their proper job, isn't going to cut it.
Which takes us to the digital marketing retainer.
---
Partnering With A
Digital Marketing Agency
First, you'll notice I used the word partnering. As with many professional services, you should definitely be looking for a partner and not a supplier or vendor, and this is why.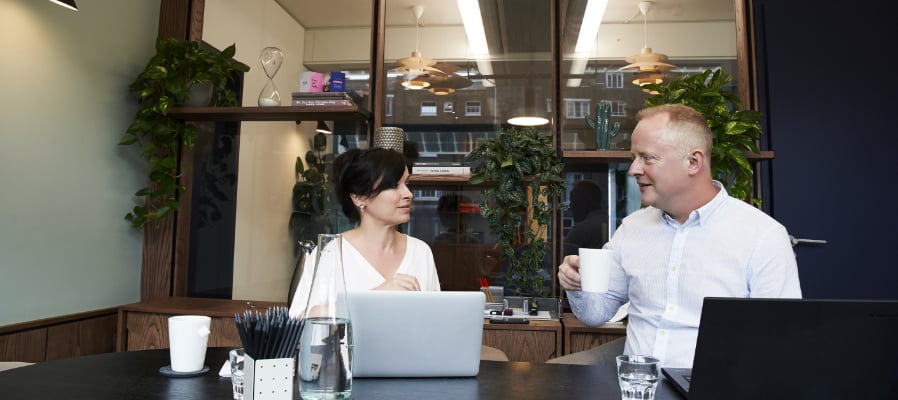 Successful digital marketing retainers require close working relationships. Businesses have to open up, share sensitive information and treat the marketing team as if they were part of the organisation. Without this approach, the endeavour will fail.
Assuming everything's as it should be, let's now examine why a retainer might be the right way to help your business grow.
---
A Steady And
Sustained Effort
However you look at it, digital marketing requires a steady and sustained effort. Trying to do that using a disjointed series of projects makes no sense, it makes the job a lot harder.
Ideally, you would have your own dedicated in-house team, but this is expensive both in cash terms and the time required to manage it, which leaves the retainer.
A retainer gives you the benefit of having a team of people dedicated to helping your business grow minus the cost of hiring and building your own. It's that simple.
When you put an agency on retainer, they become invested in your business. Your growth is their growth.
Now, I can hear some people hitting the "aye, right" button, but you're wrong. When you retain an agency, the people in the team really do become invested. They learn about your business so they can create the content required to grow your digital footprint. They become experts in your field, so over time the content, they produce requires less scrutiny from you. They look for opportunities; they get excited when leads come in, they become virtual employees.
---
Is The Retainer Model
Right For You
Getting into a retainer relationship with an excellent digital agency will help your business grow, 100% guaranteed. This is because the work they do will improve your company's visibility online and the opportunities created. This is not in question because a credible agency will not take your money if they don't think they can help you. I know we wouldn't.
But, and there is a but, you need to be realistic about the required investment. As a rule of thumb £1500 to £2000 per month is the minimum budget required to retain the type of agency that are going to guarantee results. If you haven't got this kind of budget, you're going to be better off looking for a good freelance digital marketer instead.
But here's the thing. With an agency, you get your own digital marketing team. Not one person, but a team of people who spend some of their time, every month, working to help your business create more opportunities to grow. Strategists, designers and developers, content writers and SEO experts.
The steady and sustained effort you get from them will, over time, create a situation where people searching in Google for solutions to problems find you. When that happens, your business is going to grow.
For an informal chat about how a digital marketing retainer could help your business, get in touch.