According to search statistics, many businesses ask the question, what is the purpose of a blog, so it's clear that there's still some confusion out there. This updated post reviews the reasons for investing in creating a blog and how it benefits your business.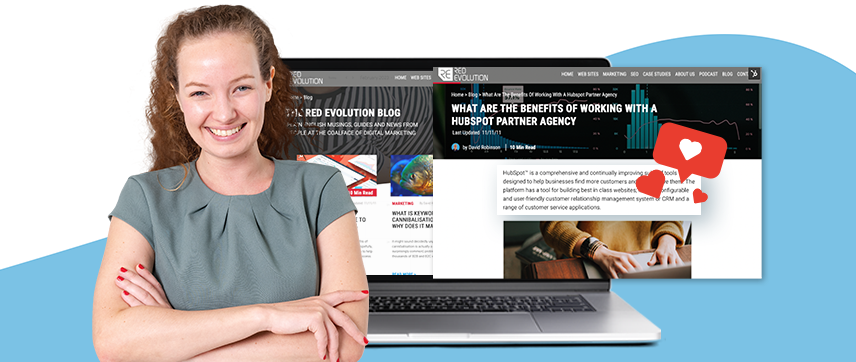 The stats around the subject of blogging are pretty compelling. According to Hubspot, blog marketers receive more leads and links to their websites. In fact, HubSpot state that 90% of the leads they generate come from blog posts.
Search Engine Journal also reports that blogging builds loyalty and trust, something we absolutely agree with. Where a product or service description page on your website shows what you sell or do, a blog post illustrates your subject matter expertise.
However, many businesses are confused about effective blogging and don't get the full benefit they deserve from the effort they put in; they don't understand the purpose of a blog.
Read on to learn how to avoid this mistake and get the best value from your company's blog.
---
A Perfect World
Blog Post Outcome
One way to quickly understand the power of blogging is to consider a perfect world blog post outcome. Let's say you establish that your ideal customers have a specific business challenge, and when they're looking for a solution, they type a very specific search term into Google.
Luckily, the search term they type isn't something that others have targeted, and the competition isn't tough. So, you do your research, write a great blog post and publish it.
Over time, perhaps a few months, people searching using the search term you're targeting find the blog post you wrote, which helps them. Based on this, they contact you to discuss how you might be able to provide a product or service.
That, in a nutshell, is one of the ways blogging can help you find new customers, or to be more precise, it's how new customers find you.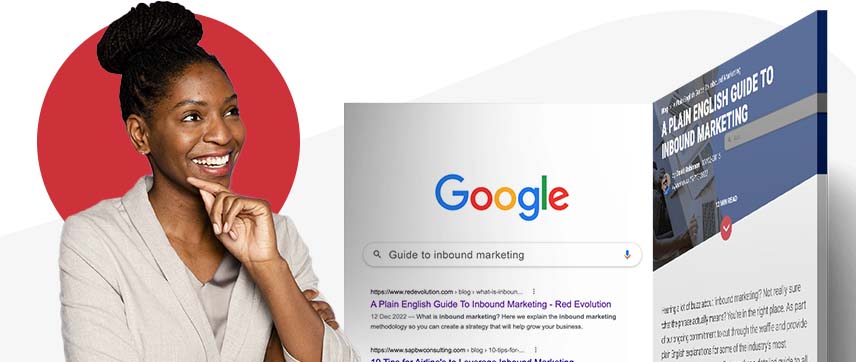 There Are Two Types of
Blogging
In my opinion, there are two types of commercial blogging. The first involves people who blog for a living. They set out to become thought leaders in a particular niche, building a large and loyal following of readers who hang on to their every word. They make money from their traffic, i.e. advertising, and from companies who are prepared to pay for their products to be reviewed and put in front of their large readership. They have become known as influencers. More on that subject in this excellent post by Neil Patel.
The second type of commercial blogging is what businesses do. Now it's possible these types of blogs can also build a large following, and their authors can be seen as thought leaders, but it's less common. The chances of blogging for your business and building something huge are slim, but you can use it to generate interest in your company and generate valuable leads and sales. It can be very effective as a lead-generation tactic, but it's easy to get it wrong.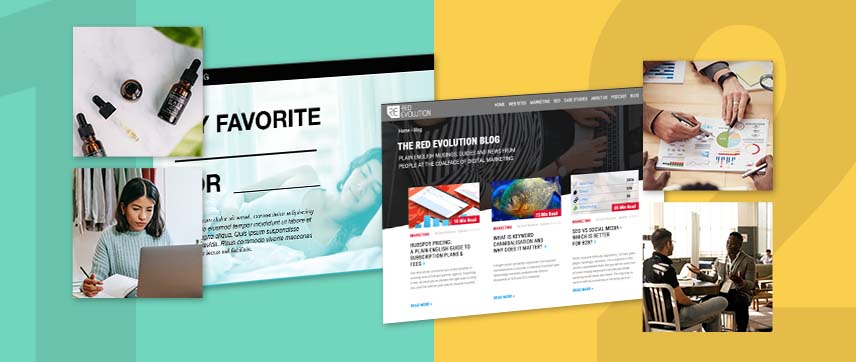 How To Avoid Getting
Blogging Wrong
Most businesses get blogging wrong because they fail to understand the purpose of a blog. They create blogs in the mistaken belief that people are engaged and regularly return, which is unlikely. Most people reading your company's blog have found a specific post that talks about the specific problem they are trying to solve. It may be the only post in your blog they ever read, but that's fine and here's why.
In his book, They Ask, You Answer, Marcus Sheridan explains how he built a business by writing articles that answered his customers' questions. His approach to understanding his customers and solving their problems with easy-to-read content made his organisation very successful.
Incidentally, Marcus Sheridan kindly guested on our podcast to discuss how answering questions is still as relevant today as it was when the book was written. It's well worth a listen, in our opinion.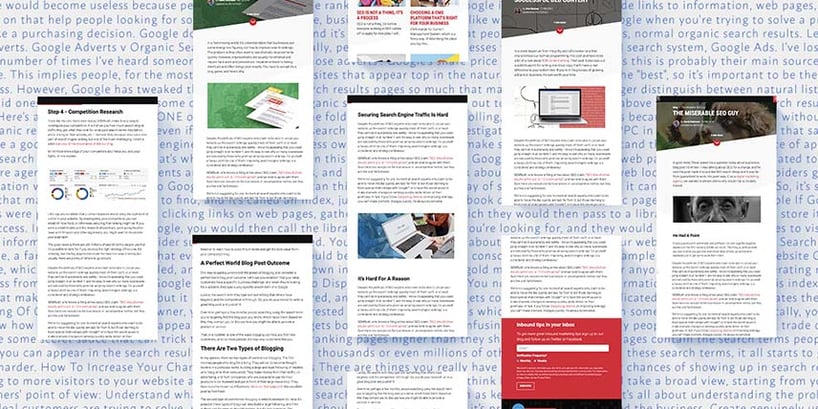 How To Use A
Blog Effectively
Most businesses' website pages communicate what they offer, their products and services. The problem is these pages are often your website's least useful pages; they're just selling pages. Although people will eventually view them, perhaps once they've decided you may be able to help them, it's less common for these pages to drive sales on their own.
For example, let's assume you're a new business that offers car insurance. You create a web page that says, "We offer car insurance etc.". The chances of that page appearing on page one of Google when someone searches car insurance is zero. Enter your blog.
Writing a blog allows you to chase less competitive search terms, search terms people are typing into Google™, less frequently than the term 'car insurance.
This is because chasing very competitive search phrases is hard. Sure, if you secure a top position, the payback can be huge, but it's a high-risk approach; search engine optimisation or SEO is a frustrating exercise. This is where your blog can help.
---
3 Steps To
Blogging Success
By following these three steps, your blog will generate leads. It will take time, so don't lose heart, keep the faith, and you will be rewarded.
Do keyword research to find less competitive search phrases to rank for.
Satisfy yourself that your site's strong enough to rank for them.
Create a well-optimised, highly targeted blog post.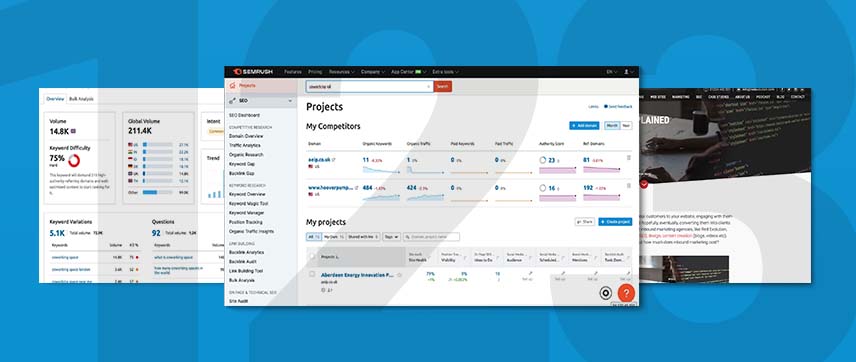 Keyword Research
There are many ways to carry out keyword research, but an often overlooked tool and a great place to look for blog topics is the data Google provides in your site's Google Search Console or GSC. The GSC data for your site will provide lots of blog topics and search terms worth chasing. GSC data is free; all you need to do to access is connect your site to GSC.
Don't confuse GSC with Google Analytics; they have different purposes. For me, the GSC is one of the most valuable tools in your armoury for creating websites that generate leads.
Competitor Analysis
Having found some topics to write about and the keywords you will optimise for, it's best to do some competitor research. Explaining that is beyond the scope of this article, but essentially, you're going to establish if the search term you want to rank for is highly competitive or something worth pursuing. Here's an article about competitor analysis.
Creating Your Post
Once you have your topic and keywords and are happy the search terms you want to rank for are not too competitive, you can create your post or blog.
In some respects, it's about picking your fights, and just like most things in life, there's a smart way of blogging and a not-so-smart way. Read on to make sure you're blogging the smart way.
---
Blog
Updates

And

Maintenance

An often forgotten aspect of blogging, which we're guilty of, is blog maintenance. In short, you can't expect a blog that's performing well and driving traffic to your website to keep performing without doing some work to it.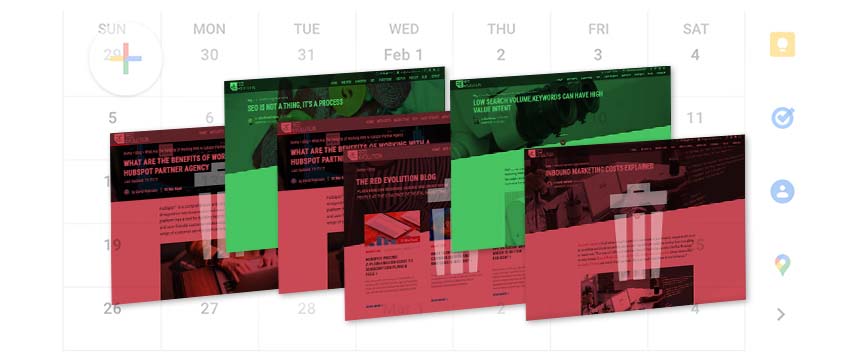 Today more than ever, keeping blog content, or any content for that matter, relevant and up-to-date matters. If you don't, posts that have worked well for you will start to slide into obscurity. But what does that mean? Here's a simple checklist for improving the chances of your blog posts surviving the test of time.
If your blog post references something by date, consider refreshing it to keep it relevant. For example, if it references another post with a time-limited shelf life, replace it with a more recent reference.
Check the keywords it's chasing are still correct. A review of the terms it ranks for in your GSC data might suggest you retarget.
Are all the things you're linking to in your posts, such as other blog posts and other pages on your website, still correct? For example, we did some website restructuring, meaning we have links that have changed and need changing in our blog posts.
Most importantly, make sure the advice is still relevant; things do change.
Maintaining high-performing blog posts and re-optimising underperforming posts is as important as writing new ones. Trust us on this; we've learned the hard way.
---
Blogging

, The Swiss Army Knife of Content

Hopefully, I've managed to help you understand the right way to blog. But there's more goodness you can get from blogs, something that, once again, many businesses get completely wrong. I'm talking about linking your blog posts to relevant pages on your website.
Google uses a link-based system to figure out which web pages on the Internet are important. The thing is, links within your own website are also important; it's not just about the links you can get from other websites, although a great blog post has more chance of securing one of those links than a page about your products and services.
This means it makes sense to weave links into your blog post to other blog posts and content pages on your website, making sure that they make sense for the person reading the post. In short, internal linking helps your search engine rankings.
---
And
One More Thing
Finally, never create a blog post and leave it at that. If, after time, your keyword research, content creation and internal linking start to get you some traffic from Google, make the most of it. Offer your readers the opportunity of getting more great content emailed to them or offer them an e-book, free trial or half an hour of free consultancy. After all, they found your blog because they had a problem, and it's possible they're looking for some help. Don't make them think; make them an offer!
If this is all makes sense, and you're no longer wondering, what is the purpose of a blog, put it into action. If you do nothing, you're always six to nine months away from success. Trust me when I say doing this right generates traffic and enquiries, and if your website isn't about generating enquiries, what's it for?
If your website's not generating new business opportunities and you don't know why request a FREE NO OBLIGATION WEBSITE REVIEW from Red Evolution.