Buying HubSpot through a partner agency makes business sense, and in this post, we're going to tell you why. But first, full disclosure, we're a HubSpot partner agency that provides best-in-class HubSpot onboarding services. As a result, we benefit from businesses like yours choosing to buy HubSpot through us, and here's why.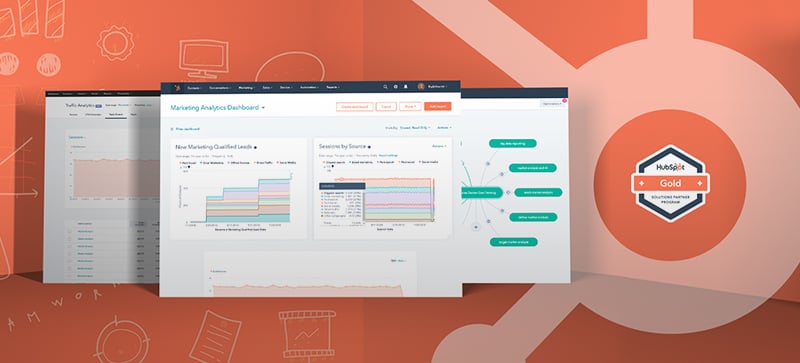 The HubSpot
Business Model


The HubSpot business model is pretty simple and typical in the world of SaaS or Software as a Service. Although nice to use and not overly complex, the HubSpot ecosystem has many moving parts. As a result, it's easy to underutilise it, and HubSpot knows this. They also understand that if an organisation is not getting great value from a software subscription, it might discontinue its use.
So it's in HubSpot's interest for their customers to embed the system in their business in such a way as to make it critical to the business's prosperity. However, they also understand that they can't do this independently; they need a network of onboarding and implementation professionals to help them.
HubSpot's solution to the problem of customer churn caused by not getting the best value from the system is to reward agencies like ours with a share of the monthly recurring income for looking after their customers.

If we sell HubSpot to a customer, we get a share of the money HubSpot receives in perpetuity. So there it is. If an agency sells you HubSpot, they benefit financially from your continued use of it. But this is only part of the story.
The actual money agencies receive is only a small part of the monthly subscription you pay to HubSpot. Not surprisingly, HubSpot gets the lions share. For most agencies, it's nothing more than a modest quarterly payment, and nobody is getting rich off these commissions.


---

How You Benefit


So now you understand how agencies benefit when you buy HubSpot through them, here are five things you get from this approach. Or if you're still wondering what HubSpot is, we've got a great episode of our podcast that explains HubSpot in plain English.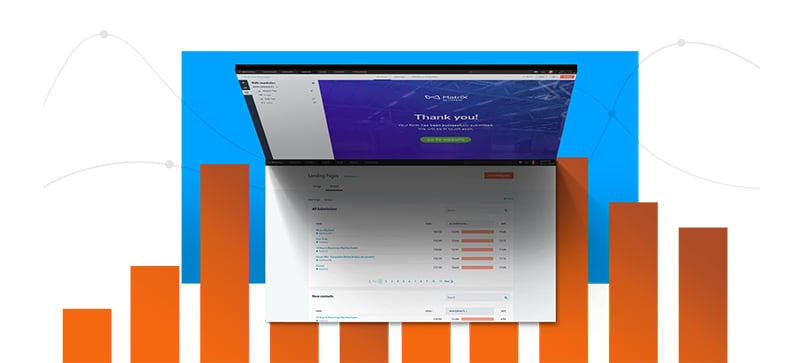 ---

1. Flexibility


Whichever approach you take, there's a cost. If HubSpot gets you up to speed, there's a fee, and it's the same when you use an agency. But there's a big difference. HubSpot is a billion-dollar company. Try as they might, they can never provide the full range of services you need to use HubSpot as part of your business growth activities.
They will not help you create the right strategy, content or visual elements you need to build a web-based lead generation powerhouse. But an agency partner can.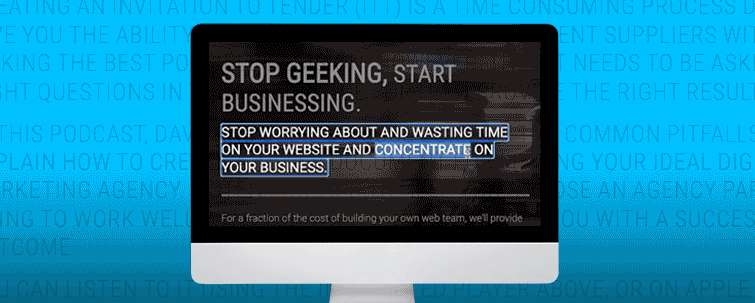 Buying HubSpot through a partner agency, so long as you choose the right partner, will guarantee you use the software effectively and get great value for money from it.
We know this because we've seen it many times, and HubSpot knows it too.
If you only use an agency to get you up to speed with the software, you'll benefit. However, if you engage with an agency on an ongoing basis, you'll get even more from it. Your new partner will become an extension of your business, a seamless and integrated marketing department.


---

2. Full Range Of Expertise


Leading on from the flexibility of working with an agency, you'll also have access to the comprehensive range of services required to make full use of HubSpot.
A credible HubSpot partner agency has a team of in-house specialists. A team that covers everything from the technical work required to maximise your investment to the written and graphical content any inbound marketing effort needs.
If you haven't got an in-house team capable of creating the right strategy, you're going to struggle. We covered this aspect of getting the most from HubSpot in a previous article covering the benefits of working with a HubSpot partner agency.

However, if you want to create your own team of digital marketing specialists, an agency is also a great choice. They will help you recruit the right people and provide fractional support while your teams grow, which leads us neatly on to training.
---

3. Training Just For You


The HubSpot academy contains many educational materials to help you learn how to get the most from the software. If your team are self-learners, this might be all they require to become HubSpot gurus.
In our experience, receiving tailored training and support created just for your team and delivered at a pace that suits them is a way more efficient approach.
With a package of support built around your business, you will benefit from your HubSpot investment much quicker. You'll also avoid that familiar problem many companies face, where the initial euphoria of buying new software rapidly fades.
Faced with the new range of tools at your disposal, you can quickly start to feel overwhelmed. When this happens, you may postpone any work until you have more time, which of course, never happens.
Without a carefully planned HubSpot onboarding and training program, you will not get the best value for money. However, with it, you're pretty much guaranteed to start to see the benefits a best in class marketing platform can bring in double-quick time. You'll be on the fast track to success.


---

4. Fast Track To Best Practice


HubSpot will start to deliver tangible benefits much quicker by working with a partner agency. You'll avoid all the common mistakes people make and in no time will wonder how you managed your business growth activities without it.
Your new CRM will be customised to your precise needs and become a central component of your improved customer communications.

Your Sales Pipeline will be visible to everyone who needs to see it, and you'll know exactly which areas of the business need your attention.
If you opt for the HubSpot CMS, your new website will start to deliver a fully integrated customer experience. But, more importantly, you'll see evidence of the effectiveness of the work in your new data dashboards.
In short, buying HubSpot from an agency partner will dramatically speed up how this transformative software becomes central to your business lead generation and business development activities.
Buying HubSpot through a partner agency means you'll be working with an organisation in tune with yours.


---

5. More In Tune With Your Business


Unless you're a huge organisation, the similarities between you and HubSpot will be minimal. They are more or less a billion-dollar company with a share price at the time of writing approaching $500.
Of course, they want you to buy their software, and they genuinely want you to succeed with it, but they're way too wrapped up with their evolution to get involved in yours. Compare this with having an agency partner.
When you buy through a partner, you're getting into a relationship with an organisation whose very existence depends on your success. Agencies live or die on their track record of helping their clients to thrive and grow. So although a small commission from the software is nice, it's not what's driving them.
In our experience, our customers see us as their trusted guides, a multi-talented team of people who work with them to achieve great things.
We help our clients fully understand where they are now and the work required to get to where they want to be, safe in the knowledge we will help them get there. Our strategists, designers, coders and writers become part of their business. It's a mutually beneficial relationship that transforms finding and keeping new customers.

---


IN

Conclusion



So there you have it. We put our cards on the table concerning the financial incentives from HubSpot. But, more importantly, we provided what we believe is a compelling argument for working with a partner agency.

In our opinion, if you don't have an in-house team or HubSpot partner agency, you should seriously consider whether or not you invest in HubSpot. Unfortunately, there's a misconception not perpetuated by HubSpot that HubSpot on its own is all you need. This is false.

If you're considering an investment in HubSpot and you'd like to discuss the platform with people outside HubSpot who use the platform day in and day out, get in touch.