CMS stands for Content Management System, which is a fancy way of describing the place you log into when you want to add stuff or edit stuff on your website. If you want to edit your own website you will need a CMS, but does it really matter which one you choose?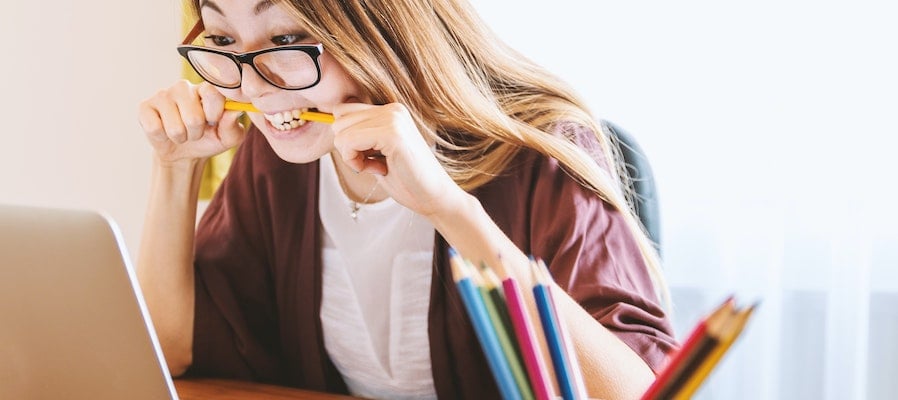 Firstly a bit of explanation from a non-geek. You have probably heard of Wordpress, or Joomla or Squarespace or Shopify. They are all content management systems. They combine the ability to build a website with the ability for anyone to login and edit most or all of the words and pictures. The benefit is that marketers can update pages, or add new ones without having to brief a web developer every time. The corresponding drawback is that marketers also have the ability to mess up a designer's carefully planned layout! (not that marketers would ever do that...)
Do I Need A CMS?
If you want to make any changes to your website yourself, then yes, you do. If you employ the services of a website management company, less so. Taking a step back, historically websites were built totally in code and the people who looked after the content had to go back to the developers for any changes, or they had to learn code. Then came tools like Dreamweaver and Microsoft Front Page which started to make the process more accessible. These graphical user interfaces made it easier for less technical people to take control, but they still required a certain ability to use html.
Whats happened next was that agencies started building very simple content management systems where marketers could update the words in selected parts of the website. Each agency had their own version which stated to cause problems if they closed down or the client wanted to move away. Many agencies refused to give their competitors access to their proprietary system which was clearly problematic for the clients and either kept them tied into a relationship that had run its course, or gave them the extra expense of rebuilding their site from scratch. It's hard to believe now, but these systems didn't come as standard - the client had to include them in the brief and the agencies charged extra for them.
This way of working quickly became unsustainable, and agencies started to use one of the off-the-shelf content management systems that had started to appear on the market. From there we arrived at the all-singing, all-dancing CMSs that we see today, that make it easy to build, update and expand websites.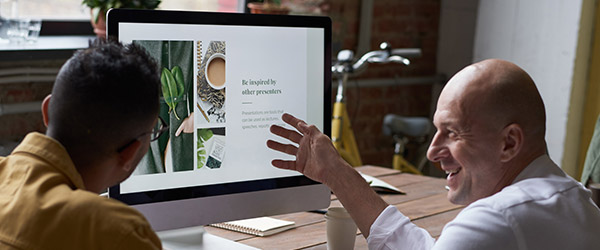 Which CMS Do I Need?
The short answer is that it doesn't matter. Every single CMS on the market will let you build a great looking website, update it, adapt it and grow it. It comes down to personal preference. For example, your team might be really comfortable with one specific tool and you know that they will be more productive if you stick with that one. Or they don't like one of them so you want to avoid it like the plague.
Agencies have preferences too. While a decent developer will be able to find their way round any CMS, there will be a handful that they are more familiar with, meaning that they know how to get the very best out of them, and will be able to create spectacular websites in a reasonable timeframe. Using an unfamiliar system might take longer as they will need to get up to speed first.
Joomla CMS Development
For example, our team mainly use Joomla, an open source platform, which makes it easy to create large sites with complex structures and is well aligned with the way that developers work. The interface is not as user friendly on first glance, although it is probably more logical.
On the other hand, Wordpress, which we also use regularly, tends to work well for designers and content marketers, and look less daunting, but our devs find that sites can get into a bit of a muddle unless you are careful.

Our favourites are
Joomla - best for very flexible website development
HubSpot - best for content and lead generation, integration with CRM and marketing tools
Shopify - best for ecommerce
Other platforms that would be a safe bet
Development
Wordpress - somewhere around half the websites in the world use it
Craft - more niche but still widely used
Drupal - more complex and less user friendly
Ecommerce
DIY
Interested? Listen to our CMS podcast episode.
Is a CMS Different From A CRM?
All these acronyms can get confusing! A CRM is a customer relationship management system - in other words, a customer database with additional functionality. It's completely different from a CMS which is used to build websites. However, systems like HubSpot combine both very smoothly so that it is very easy to integrate all your marketing with your website.
HubSpot CMS Features
We've written a whole blog post about the features of HubSpot CMS Hub so I won't go over old ground here, but it is very flexible and customisable, it has a drag and drop option which is great for non-geeks, and it integrates really easily with many third party apps. It also gives you the option of personalising web pages for specific contacts and adding CTAs (call to action buttons) and forms that send data directly into your CRM. It's also very reasonably priced.

Headless CMS
This is where it all gets a bit technical, so look away now if you don't want your mind to be blown!
To keep it simple, when a business has content, like blog posts, web pages, PDFs etc, that content might be used in a number of different places. It could be used in a website. It could be used in an intranet. It could be used in an app. It could be used in a lot of different places. So what headless does is it provides a system for creating content without concerning yourself as to where that content is going to get consumed. It's a bit like a warehouse for content.
If you've ever used Vimeo for hosting videos, its a little like headless. You upload all your videos to there and then you can put them whatever you want. You can put them in a HubSpot page or a WordPress page, or a separate landing page.
Headless is a really interesting idea because it just lets content producers produce content and not worry about where it's getting consumed. You can also then build web pages which are very lightweight because they've got the bare minimum of stuff in there. So they can be really fast, which can help with Core Web Vitals.
What To Look For In A CMS
First and foremost, choose one that is mainstream and well supported. If you need to change to a different agency you want to make sure you can find one that understands your CMS. We have seen companies having to rebuild their websites because they just can't find a developer who will work with their existing one.
Check how it will impact on your site speed. Certain drag and drop plug-ins for mainstream platforms like Wordpress can really slow websites down, so find out not just which CMS but also which site building tools your agency prefers.
Find out if you will need to pay extra for additional plug-ins to give you the functionality you need. For example, Shopify is a great ecommerce system but there are a number of added costs if you want more than the basic shipping, for example.
Think about hosting, backups and updates. Systems like Wordpress and Joomla need to be hosted and updates, some of which are vital for security, need to be taken care of promptly. So you will need to consider the cost of hosting and the reliability of your hosting provider when it comes to keeping your site running, up to date, and secure. Web-based, Software As A Service (SAAS) systems like HubSpot and Shopify don't require hosting and are updated automatically.
Check if your developers require a staging server. To clarify, best practice dictates that you don't make major changes to a live website, so you normally change it offline and push it to a staging platform to preview and check it before you put the new version live.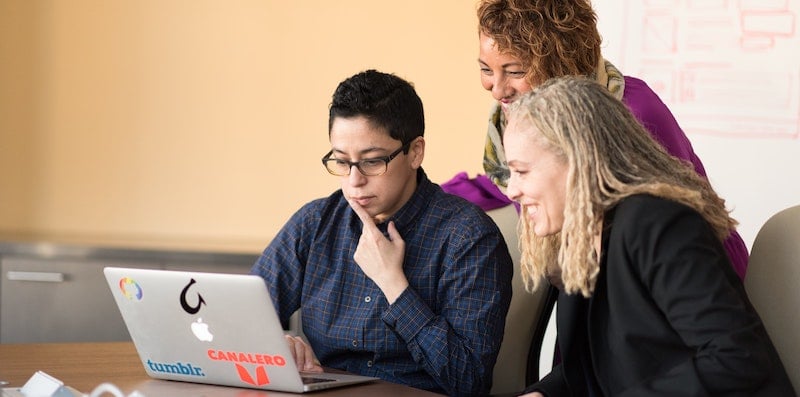 Who Should Choose Your CMS?
The choice of content management system should be firmly based around how it is going to be used, and therefore the decision should be made by the people who are going to use it. In most cases that will be the marketing department, as they are the guardians of your brand and the creators of your content.
In an ideal world the choice would be made in close consultation with the digital marketing agency who are going to build the site, assuming you have the sort of relationship where they provide the right advice for your business, and you can trust their judgement. The agency's developers need to have an in-depth knowledge of the platform to ensure you get the best result but you don't want to be pushed towards one specific platform that they like if it is not right for you.
Choosing a CMS is not a decision for the IT department. They may need to get involved further down the line, perhaps with hosting, domain management or email set up, but it's the content marketers who need to be comfortable with the degree to which they can edit the site and add new content.
If you'd like some advice before you start on a new website project please get in touch. We'll be happy to talk you through your options.