Digital business tools are pretty much the norm these days. The use of video conferencing, which skyrocketed during lockdown, is now an accepted part of our routine and the increase in e-commerce shows no sign of stalling. The ever expanding choice of AI tools is almost certainly going to enhance our reliance on digital technology further.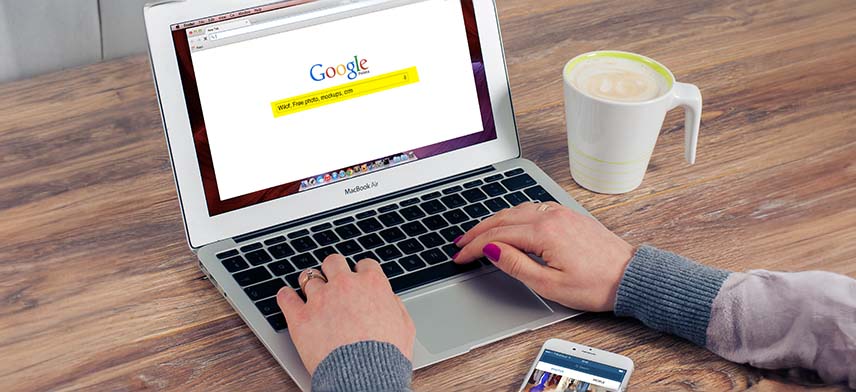 In my opinion, as part of the relentless march of technology, even more people are going to look online when buying products and services or when they are trying to solve problems. For savvy businesses, that's a great opportunity.
It's also clear that money is going to be tight for a while longer, and that will include marketing budgets. In turn, this means business owners and c-suite professionals who understand how digital marketing works are going to be sitting pretty. They will be in a much better place to capitalise on the new world order while keeping costs under control.
---
SEO

Confusion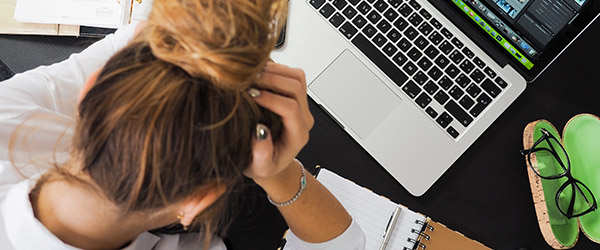 SEO or search engine optimisation is, for many, a confusing subject. From the sales and marketing team right up to the c-suite, it's obvious to me there's still a lack of understanding about what it is, and what it isn't.
Furthermore, many organisations who claim to understand modern marketing techniques are, based on what I see when I look at their websites, also confused.
Equally worryingly, some senior business people are dismissive of it, as if it doesn't apply to them or their organisation. This is simply not the case and ignoring it is a potentially expensive mistake. The way people buy has changed. Search engines changed it.
Today, people carry out research and educate themselves before they make a purchasing decision. Although this has perhaps always been the case, it's so much more prevalent now because of search engines. The simple fact is: people use search engines as part of the buying process and if they don't find you when they are doing their research, you're potentially missing out.
The inescapable truth is that today most businesses need to embrace search and develop a search marketing strategy. The good news is, those who do, those who genuinely embrace it as opposed to paying it lip service are still in the minority. For those who make an effort, there's an opportunity to win.
---
Common
Mistakes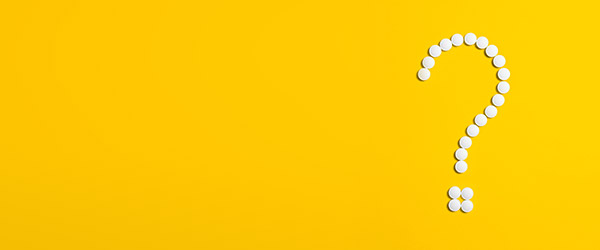 From the conversations I have, here are some everyday things I hear about SEO or search engine marketing strategies.
"Oh, it's all about the metas, isn't it?"
"Yeah it's about putting keywords in isn't it."
"If we pay Google we can get higher in the rankings, right?"
"Doing our SEO optimisation is just a one-off thing, right?"
The answer to all of the above questions is no, but to learn more, read on, and I'll explain SEO in an understandable way in a straightforward business context.
---
A Plain English
Explanation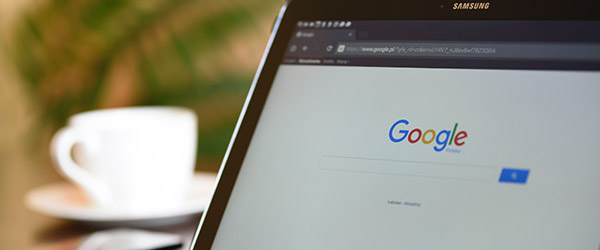 To be clear, I'm going to avoid tech-speak and explain search engine optimisation using familiar language. I'm doing this so those in the c-suite, who aren't directly involved in this stuff, can better understand the what and why of SEO. Because believe me when I say it, this stuff matters, and you absolutely should care about it.


Why Should You Care?
First, why should senior people in an organisation care about generating business from search? Here's why:
A well thought out search strategy will make sure the people you want to sell things to find you. I know that's blunt, but let's face it, you're in the business of making sales, whether that's products or services, and sales are what getting this right delivers. Getting your search strategy right provides sales opportunities; it directly affects your bottom line.
So set aside any prejudices about it being something only junior members of the team deal with. It isn't. It's too important for that. It needs to be led from the very top and, take note, the rest of the team need your guidance.
To put this in the most straightforward language possible, your ideal customers are looking for products and services online, just like you do. If they don't find you, they will find your competitors. Therefore everyone on the board should care about search. It feeds into the very existence of your organisation.


How Does Google Work?
The bottom line is that this is a closely guarded secret, but here's what we do know. People type or speak search queries into Google. They are often questions, and there is often commercial intent behind them. "What's the best sports SUV?" "Who is the best accountant to help me sell my business", you get the idea.
Google matches these search queries with a list of web pages that provide the answers. This much should be clear because we all use Google.
Google then ranks or grades the pages that provide the answer to the question being asked using a sophisticated algorithm, which is the closely guarded secret. It should be obvious why they do this but if it isn't, imagine a world where everybody understood precisely how Google worked.


The Grading Process
Once Google's compiled a list of candidate web pages, pages that appear to answer the question asked in the search query, it grades or ranks them. It does this by looking at their relevance, popularity and a host of other factors.
Some of these "other factors" are outside our control, so I'm going to concentrate on the things that can be influenced.
---
Technical
Aspects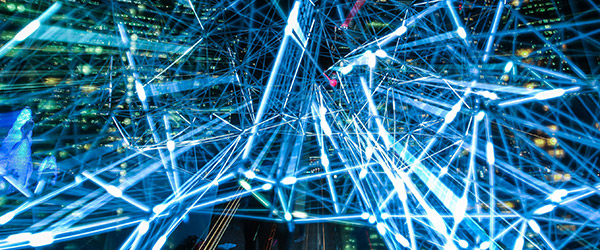 First, don't panic, I'm not going to go into a ton of detail on the technical factors that can influence your search rankings, that's not the point of this blog post.
From your point of view, the only thing you need to understand is there are plenty of tools to check your website from a technical perspective and report back on the things that need to be fixed.
For example, although recent updates from Google suggest that the speed of your site is not longer a ranking factor, it certainly contributes to the overall user experience and should be taken into consideration. Google's tool for checking site speed, PageSpeed Insights, not only tests the speed, but also explains what needs fixing in order to improve it.


Need For Speed
To see your organisation's speed score, you type your website address into a box on this page and press the button. You'll then see two headline numbers, the speed of your site on a mobile device and the speed on a desktop.
These are the only two numbers board level people need to be concerned about. If the numbers are in the red zone, rattle some cages, if they are in the amber zone, gently suggest that there is room for improvement and if they are in the green zone, pop the champagne corks.
Making your site respond quickly may not directly affect rankings, but it's good for users and so is still likely to affect your visibility in a more indirect way. if users click a link and give up before they see your page then signals like bounce rate will show that it is not worth Google offering that link in future.
Your takeaway: Check the speed of your organisation's website using Google's page speed checker and ask questions if it's not up to scratch.


Small Should Be Beautiful
Leading on from the speed of your website is its functionality on mobile devices. No matter what niche you're in, there's a good chance many people will be viewing your site on a small screen connected to a 4G or 5G network. Your web team will be able to tell you how many by looking at the analytics data they have.
But it gets more interesting. Google is now, predominantly, a mobile-first index, which means they use the mobile version of your content and website when making their ranking decisions. So making sure the mobile version of your website is on the money will help you make more money.
The tool shows you if your website is mobile-friendly and, to be honest, if your site isn't, I would be surprised. But again, it only takes a minute to punch your site address in and run the test.
If, for some reason, the mobile-friendly test shows up some issues you really will have to rattle some cages.
Your takeaway: Make sure your company website is mobile-friendly and if it isn't, make sure your web team sort it.


The All-Seeing Eye
Next, there's Google's Search Console, a fantastic resource that reports on things that need to be fixed as well as reporting on your site's search engine performance.
By looking at the data in the search console (your web team will be able to give you access) you'll be able to see if any issues need fixing. Don't sweat the technical detail of these issues, that's not your problem. Ask for them to be fixed and to be informed when the fix has been done and verified in the search console, that's it.
However, you're not done with the Search Console quite yet. One of the most interesting aspects of the Search Console is the performance data it provides.
The Search Console performance data will show you how much traffic you're getting from search, the most popular pages on your site and the search terms bringing in the most traffic.
But it gets better. Because the Search Console shows you search terms you rank for, even when you rank poorly, it lets you understand your site's potential. Let me explain.
Let's say your organisation designs and builds road sweepers. The Search Console might show you that the search term "purchase road sweeper" triggers your website to be shown in search results perhaps 400 times a month. Let's say it also shows you that your average ranking position for that term is position 50. It's fair to assume you'll be missing a ton of opportunities. Still, you'll now have the information to create a strategy to improve on that ranking and grab some of the business related to it.
Your takeaway: The Search Console will highlight issues that are holding your site back and give you some data on the opportunities you're missing. You can use this information to inform your marketing team on what you want them to do.
Taking just a little time to explore the data - and it's straightforward to do ,we're not talking about Microsoft Power BI here - will make you look like a rock star with a finger firmly on your firm's digital pulse.
That's The Tech Taken Care Of
The tools mentioned above will provide you with some crucial high-level technical and marketing information on your website. From your perspective, you want to see a good speed score, you want to know your site's mobile-friendly, and you want to see a report from the search console that all is well under the hood.
Beyond this, let the geeks do their thing. They'll use a whole bunch of tools to find more issues to resolve, but you don't need to get into the weeds with them, stick to the big picture stuff. Sometimes merely getting these basics right, the things the above tools report on, can make the difference you require.
---
Now Let's Talk
Content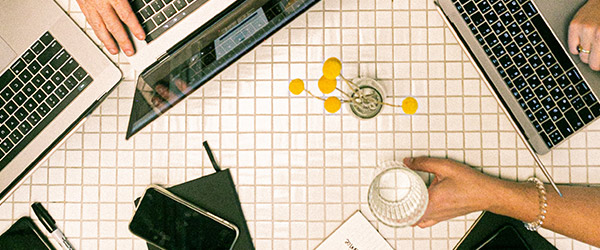 With the technical elements put to bed, or at least better understood, let's turn our thoughts to your site's content. This should be an area where c-suite people with their strategic brains excel.
In a recent blog post, we discussed the purpose of a website and explained that a website is an opportunity to help prospective clients, not just tell them how great you are. Let me explain.
Remember, when previously I mentioned that people use Google to ask questions and find solutions to problems? If your content is providing the answers to these problems, there's a chance it will appear in search results and put eyeballs on your website.
Your leadership of the marketing team in this regard can be a game-changer for your business. This is because, more than any other people in an organisation, you, the businesses leaders, understand why you exist. Beyond the why, you also understand your organisation's how and what more intimately than those who report to you.
In all likelihood, you either started the business or joined it because you had a vision. Let me explain this by using our agency as an example.
A Content Example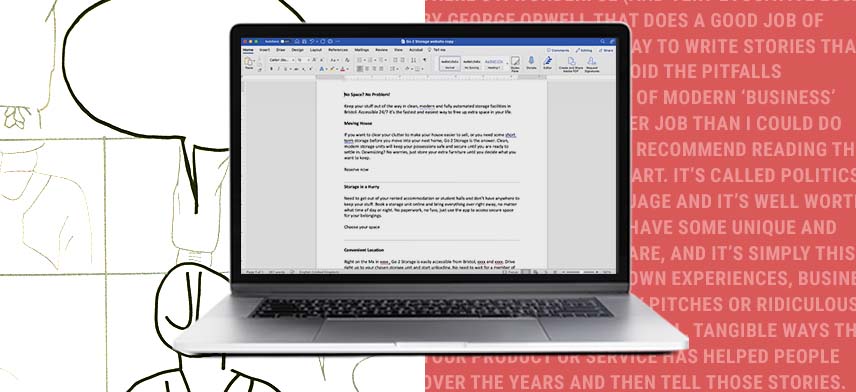 To some people, we are a business who build websites and do search engine optimisation. If that's your perception of us, you're not entirely wrong, but you're missing an essential aspect of what we do.
Even for some of our team, we are a web development company or perhaps a digital marketing agency. We do stuff online.
But as the business's leader, I know that isn't what we do. What we do is we help businesses to grow. We help organisations find new customers and prosper. That's why, on our homepage, we not only say that we create and market websites but also that we help them generate revenue.
Of course, we do build websites, and we do optimise them, but that's our what, not our why. Our why, the reason we exist is to help businesses make money so that they can thrive and grow.
By understanding this, it ensures our content output is, for the most part, about helping others grow their business. We write articles like the one you're reading right now; we write content that helps people while at the same time demonstrating our subject matter expertise.
We do this because our ideal customers are those who recognise they could be generating more business online, not those who simply want a new website.
Your takeaway: It's down to you to communicate with your marketing teams why the business does what it does and who its ideal customers are. This will give them the steer they need to develop a content plan based around the problems these ideal customers are trying to solve and what they search for in their quest.
---
A Little Bit
About Paid Search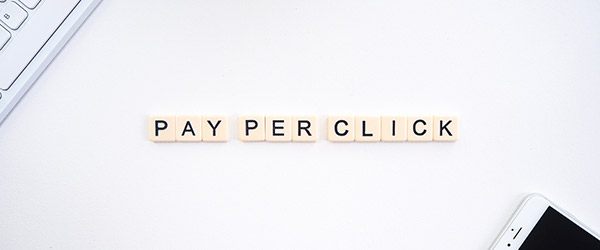 Paid search or Pay Per Click (PPC) advertising is probably familiar to you. The results you see at the top of a search page with the word "Ad" next to them are PPC adverts.
PPC ads are a great way to get relevant traffic while you're working on improving your natural search listings. However, I often hear senior business people say they never click these adverts. They go on to use that as a reason not to use them for their own business.
Google's income from this advertising platform is eye-watering, so any suggestion that people don't click the ads is nonsense. Done right, PPC advertising can work very well, and your takeaway is simply that PPC can be a compelling and quick way to secure enquiries or make sales.
---
What's SEO?
Search Me…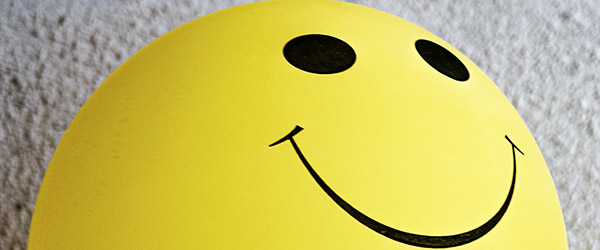 So there it is, a high-level overview of what search marketing is and isn't. In essence, in the 21st-century, and even more right now, consumers of your services - be they B2C or B2B - are using search when looking for solutions to the problems they need to solve.
If they don't find you they will see your competitors. Therefore looking at search as a strategic activity is vital, and that's your job.