More and more companies are embracing digital marketing including SEO, PPC and content marketing. However, based on my experience there's a big difference between what digital marketing costs and what people think it costs. In this post I'm going to explore and explain that.

That Pregnant Pause
When we have an exploratory conversation with a potential client the subject of costs comes up. It's great that it comes up, it has to and to be honest the sooner the better. I say that because it's important that nobody wastes their time.
In my experience, when the subject is discussed the response is either "Yeah, that's pretty much what I was expecting" or "(long pause) oh, ok, that's expensive". There are some variations on this, but broadly speaking that's how it goes.

Generally, larger companies know what things cost and smaller ones don't. That's not to say larger companies are not price sensitive, but they do generally know what creative agencies charge. Often with smaller companies the expectation is far removed from the reality and that's what this post addresses.
Service Companies Sell Time, Mostly
Just like your employees, service companies mostly sell their time. There are different ways of dressing this up but for the purposes of this post let's just agree that one way or another agencies charge clients for the time they spend on their "stuff".
This Is Where It Gets Complicated
The stuff a digital marketing agency does for your business is often not clearly defined or easy to establish at the start of the relationship. That's because when we do stuff for you it's often the first time we've ever done it. Of course we've built a website before, created a PPC campaign, done SEO or created content, but we've never done it for you to solve the specific problem you want us to solve. You're unique.
A Car Analogy
When a mechanic services your car they know what they are going to do, the parts they will need and how long it's going to take. That's why they can quote a fixed price. However, when there's something wrong with your car and it's not immediately obvious what that is, variables come into play.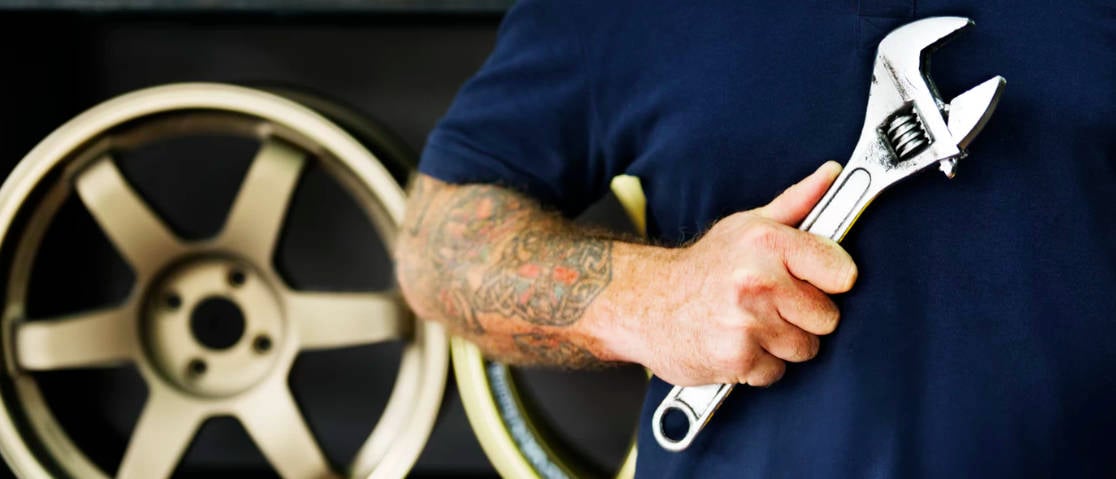 Variable 1 - How long is it going to take to find the problem?
Variable 2 - When they find the problem how much will the replacement components be and how long will it take to fit them?
Variable 3 - Because component X is being replaced does it makes sense to replace component Y at the same time? For example with my VW when the timing belt gets changed it makes sense to change the water pump at the same time.
Variable 4 - What happens if while fixing the original problem they discover another problem that also needs fixing?
Some people's attitude would be to say they don't care about the complexity or the variables, they just want it fixing and they also want to know what that's going to cost. It should be obvious why this is challenging and to be honest the only way to do it would be to consider the absolute worst case scenario, add 20% and hope for the best.
What I'm saying is this, when an agency takes ownership of a problem for you, such as a lack of website traffic leading to enquiries, they don't know the full extent of it or the best solution and figuring that out takes time and money. Put simply creating a website that generates leads isn't an exact science. The methodologies and tools are well understood but there's no sure fire guaranteed magic formula, which also means there's no simple way to know exactly what it's going to cost.
A More Specific Example
Typically clients come to us because they have recognised they are missing opportunities. Often their business has been successful but they've noticed they are losing market share and they suspect it's because their potential customers are not finding their website.
In essence they are looking for help with web based lead generation, they want their ideal customers to find them online and engage with them. They need their website to work harder.
To do this effectively we need to do a ton of research. We need to develop a deep understanding of their business, their markets, their competitors and, most importantly, their ideal customers.

Most of this work doesn't actually generate more website traffic or enquiries but it does pave the way for helping us to achieve that. The next stage would be to start doing "stuff", some of which will get great results, some OK results and other stuff pretty much no results. As we get to know you and your markets better, more of the stuff we do will create great results, but there will still be some things that simply don't go the way we expected them to. It's not an exact science.
You Need A Partner
What the information above should tell you is you need a partner to help your organisation thrive online, not a supplier or a vendor. The reason for this is a vendor will usually only tell you what you want to hear where a partner will tell you what you need to hear. A partner will make sure that 12 months from now you're in a much better place with respect to generating business online, their reputation is built on doing that and their survival depends on it.
So What Does It Cost?
Creating a website with great content, fantastic messaging, flawless SEO and the right visual appeal requires a significant investment. The cost of it is generally correlated to the value it brings.
For example, if your strategic plan states that generating business online is expected to bring in £1m of new revenue in the next 12 months, you're going to be investing maybe £200k trying to achieve that. But if you're a small business with an expected first year turnover of £50k then your web budget is not likely to be much more than £5k. Just make sure you're not expecting something to bring in a ton of new business with little investment.
Looking at it another way, if you decided to bring all the work in house you'd probably need, at a minimum, a marketer, a designer and a developer and that's going to cost you between £100k and £15ok a year no matter how big or small you are. It's also worth noting that even when businesses do invest in their own team they almost always bring in an agency to help and guide that team.
Learn From The Successful Brands
With very few exceptions, well known brands, be they local, national or international have made significant investments in their marketing. Yet it's still the case that the value of doing this stuff right is not appreciated by many businesses.
For them it's an afterthought, it's a reluctant spend, it's an expense not an investment, it's a necessary evil. Well, it's none of those things, it's a game changer, it's a growth creator, it's an activity that will help your business succeed.
You Can Spend Nothing and DIY
In his excellent book, They Ask You Answer, Marcus Sheriden tells the story of how he brought his business back from the brink of bankruptcy by blogging and nailing inbound marketing. If you're a small business or a larger business with no marketing budget this is an option. It's a slog, it requires dedication, but it can be done and if you get it right you'll turn your website into a lead generation machine.
If you need help with your digital marketing and lead generation give us a call for a chat.