We talk a lot about lead generation websites, so here we explain exactly what a lead generation website is, what it is not and how you create one.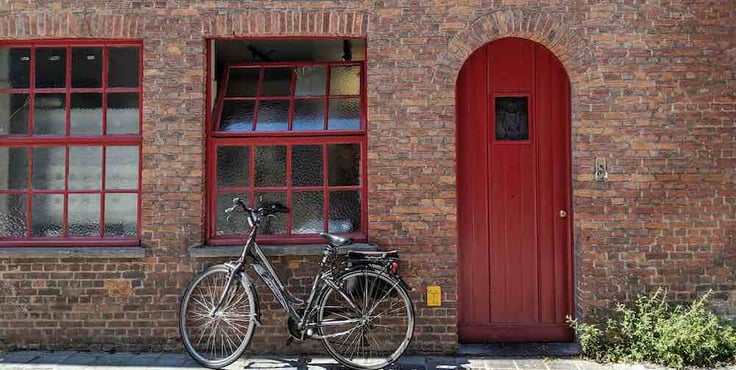 It's important to understand the purpose of a website before briefing an agency to design and build it. Do you want it to generate new enquiries for your business, or is it there to reassure existing contacts? Here we'll explain a lead generation website and how to create one that works.
---
Websites for
Reassurance
Some websites function like brochures. They are designed for people who already know about you because you've met them, you've spoken to them on the phone, or someone has told them about you. They are already a lead because you've had contact with them. However, they want more information to supplement the meeting or the call, or they need reassurance that you are who you say you are. The website is part of your sales process; it provides backup, but it's not bringing in new leads.
---
Websites for
Lead Generation
On the other hand, some websites get found by people who have never heard of that business before when they are searching for a solution to a problem or a question. In other words, they attract new visitors. And once those new visitors are on the website, they find information that is sufficiently useful or engaging so that they do something else, such as enquire, download an e-book or watch a video. And if, in the process, they provide their contact details and permission to get in touch, they become a lead in the process.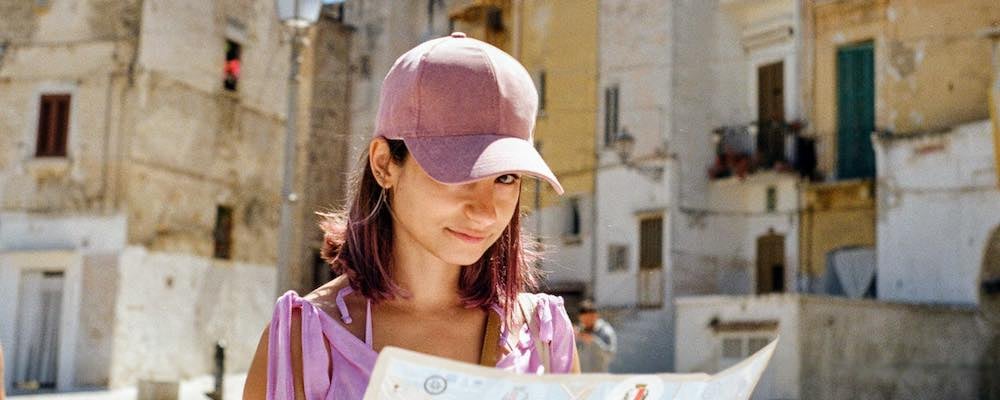 It's the difference between speaking to people who already know you and people who don't. Both types of websites serve a useful purpose, but in most cases, you are going to want your site to work really hard and help you with getting those new leads.
---
Website
Strategy
To make sure your website does what you want it to do, it's worth taking the time to think strategically. It's not just about getting as many visitors as possible. They need to be the right visitors. You don't want your sales team wasting their time following up leads from people who will never, ever become profitable customers.
Analyse what makes an ideal customer - how much do they spend, how long do they stay with you, how much support do they need etc. From there develop a clear picture of who your ideal customers are, including what makes them tick, what problems they are having, what questions they ask and how they make decisions.
---
Research
Do as much research as possible. It's always better than guessing! Many different types of data are available, and many at very low cost. Here are the main ones.
Keyword research - we use SEM Rush, but there are many other similar tools. Find out what people actually type into search engines and discover which have the highest volumes.
Google search data - Google Search Console. See how often your website appeared in Google, what queries triggered it, and how many of these turned into visits.
Website visitor data - Google Analytics. A wealth of data shows where your visitors came from, what devices they used and how they moved about your site.
Behaviour analysis - Hotjar, Crazy Egg and others. Look at how visitors behave on your site, how they scroll through a page, what they click on and where they exit.
UX and Usability testing - Panel research to check that specific features work the way you expect
Conversion rate optimisation - A/B testing to see which version of a page converts best. It's great for testing headlines and calls to action (CTAs).
---
Competitor
Analysis
It's all very well knowing what your website is doing, but it might not be enough without keeping an eye on your competitors. You need to look at who is appearing above you in the search results for a given query and figure out what you can do to make your page perform better.
Overall, longer pages rank higher if they are well-written, created by and for humans, and not stuffed with keywords. They have to be helpful and answer the question that is being asked.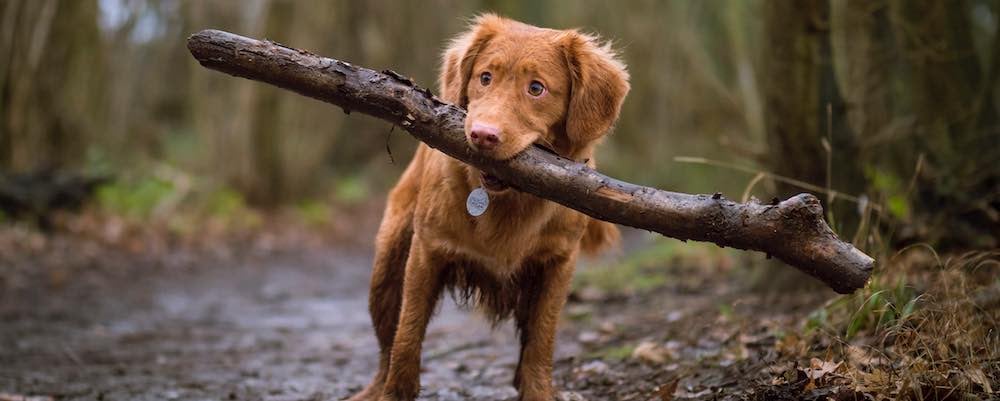 Adding helpful charts, images, and videos also contributes in most cases, as does having links to the page from other parts of your site and other, authoritative websites.
Sometimes, it can be impossible to work out why one page ranks higher than another as there are so many factors involved, but making your content as helpful and relevant as possible and making it an enjoyable experience for the visitor is not going to do any harm!
---
Take it
Slow
Think about your ideal customer when you design your website. Not only what sort of information they need but in what order they need it.
For example, if they have landed on a very general blog post providing educational content and they have never heard of you before, it's almost certainly too soon to ask them to call you for a quote. A better next step might be some product information or an explainer video. Think of it like a first date. Best not to propose marriage quite yet, it's wiser to get to spend some time getting to know each other!
For each page or piece of content you publish, think about intent (the reason the visitor is there). Moz explains it well;
Search intent (also known as user intent) is the primary goal a user has when searching a query in a search engine. Many times, users are searching for a specific type of answer or resource as they search."

Take pizza for example. Searching for a pizza recipe has a different intent than searching for a takeout pizza, which is also different from searching for the history of pizza. Though they all revolve around the same overall topic (pizza), these users all have different intents.
Make sure you have covered different types of search intent with the content on your site so that you can provide relevant information to visitors at different stages of their purchase journey.
And think about what you want them to do next. What's the most relevant piece of information for the next step in that journey? Add a clear way of finding it.
---
Every Page Is A
Landing Page
Remember, this is not a book. Everyone will browse your site in a different order. Some of them, probably the majority, will start on the home page, but others will land on specific product/service pages because they have searched for something specific. Others might land on a blog post because they are doing initial research into a subject.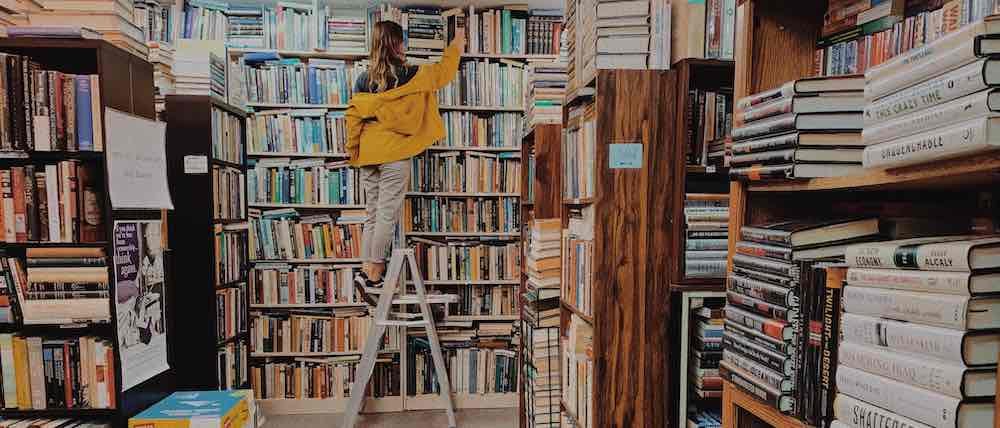 So, don't assume that when they arrive on your product sales page, they already know who you are. Make sure each page can stand alone regardless of how a visitor reaches it.
---
What to Include In A
Lead Generation Website
The elements you will want to incorporate in a lead generation website are:
An explanation of what you do, whom you do it for and what's special/different about it.
Clear navigation and CTAs so that it's easy to find out more or get in touch with you
Individual pages for each of your products and services based on your keyword research
Educational content in the form of blog posts and videos
Lead magnets such as e-books, white papers, checklists, templates
Pricing, comparisons, product specs (depending on what you sell)
Easy Get a Quote option if pricing is more complex
Free trials/demos, if relevant
About Us page, that explains who you are and reassures visitors that you're the real deal
Case studies showing what it's like to work with you
Testimonials and reviews
Forms and contact buttons to make it easy to get in touch with you from anywhere on the site
---
Marketing
Automation
It's not essential to automate your follow-up, and it completely depends on your business model and the number of leads you receive as to whether you need to consider it or not. But, if there is any danger at all that a lead won't get a quick response, automation is the answer.
Another point is that if you are promoting an e-book or similar lead magnet designed to provide information at the early stages of a buyer's journey, it may not be appropriate to follow each lead-up personally. It's too soon for them to speak to a salesperson, so an automated email with some supplementary information or details of the next steps might be a better approach. You know your sales process and can decide on the right way to handle each type of lead.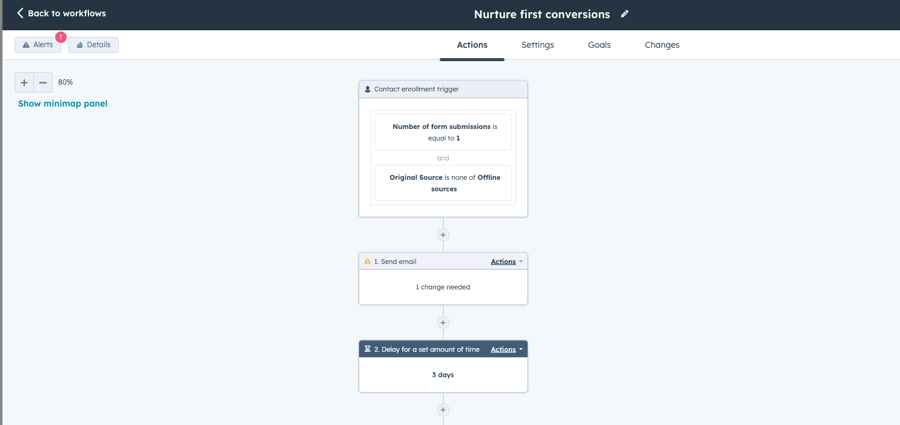 Marketing automation shouldn't be daunting, though. It's there to make your life easier! Using HubSpot or a similar platform lets you set a trigger such as a form completion or a download.
---
Create A
Content Plan
Once you have your lead generation website, that is only the beginning. If you want your website to work hard and bring in enquiries, you need to keep it fresh by adding new content and also by regularly updating what's there.
With the best will in the world, creating content regularly is hard, and at some point, you will run out of steam. To keep producing relevant content, you need to have a plan. Go back to the research mentioned earlier, bear in mind your ideal customers, look at the phrases they search for online and think about covering all the different types of search intent.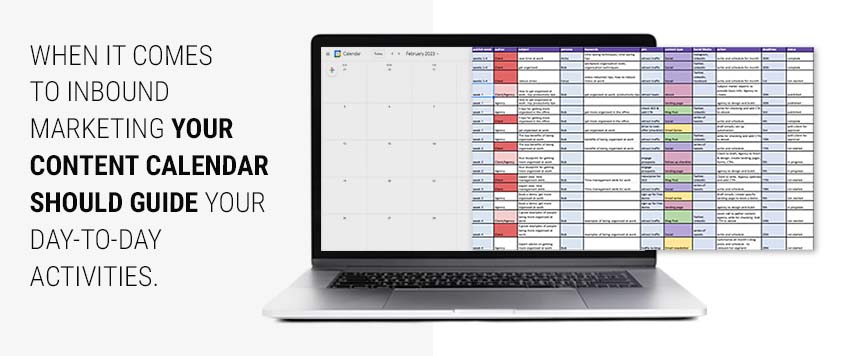 Create a three-month content calendar to help you stick to the plan. At the end of the three months, check your data and audit your site. See which keywords you want to focus on next and where the gaps are. Audit your site to ensure that all content is performing. If you have old posts or pages that no longer serve you, get rid of them or update them.
---
Audit and
Refresh Your Content
Poorly performing content can drag down your whole site and prevent the good content from fulfilling its potential, so refreshing it is now a vital part of the overall content production process. Finding a page that performs fairly well and supersizing it can be as big a boost to your lead generation quest as creating a new one.
Use tools like Google Search Console to identify the blog posts or pages that never or rarely appear in response to a search query. If that is the case, it's a sign that Google doesn't think your page provides a suitable answer for its users. Determine if you can improve it, and if you can't, bin it.
Do the same for your enquiries. Which pages bring you leads? Which could do better? Analyse them, look at how visitors behave and see if there is something on the page that appears confusing or off-putting. Sometimes the smallest of changes can make the biggest of differences.
---
Test and
Review
Unless you are convinced about the effectiveness of changing an important page on your website, it's wise to test it. Sadly, Google is retiring its useful Google Optimize tool, but there are plenty more market options offering A/B testing. Crazy Egg is one of the more reasonably priced options, and platforms like HubSpot also offer testing as part of their website CMS hub.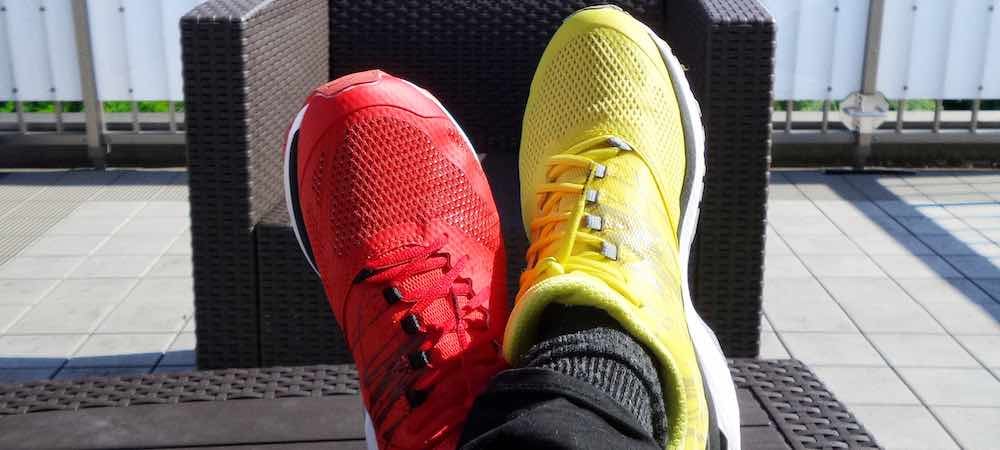 If you want to be clear about what works best, only change one thing at a time and take note of the results to guide you as you build out the website.
---
Relax,
it's A Process
I appreciate that it sounds like a lot to take on board, but take it one step at a time and keep working at it regularly, and you'll get there. Get a basic website live as quickly as possible, then keep iterating. The sooner you have a live site, the sooner you can start making the most of all the data. Once you have the data, it's easier to identify the priorities.
Work through the list in this blog post, and over time, the enquiries start arriving.
If, at any point, you become overwhelmed, please reach out to our team, and we'll be happy to provide backup.