If you've found your way here, there's a very good chance that you're already up to speed on the benefits of HubSpot CMS – and just want a simple explanation of its pricing structure and subscription costs.
We'll cut straight to the chase: HubSpot CMS Hub subscriptions cost between £21 and £1050 a month. There is also a free version of HubSpot CMS Hub but it adds obtrusive HubSpot branding to your web pages and doesn't see much use outside of a couple of very specific niches.
£21 - £1050 is an incredibly broad price range, which is probably why so many people end up confused about the real cost of adopting or migrating to HubSpot CMS Hub.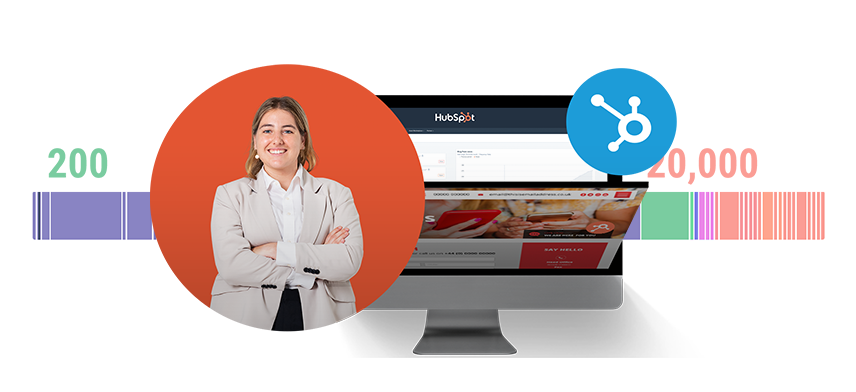 It's also worth noting that these figures only cover the monthly subscriptions required to keep your website up and running. The actual build, inc. the design and development of page templates, the coding of any custom functionality/integrations will be a significant investment in its own right. But we'll get to that later.
For now, let's focus on explaining HubSpot CMS Hub tiers – and establishing which one you'll (probably) want to opt for when moving your site to HubSpot.
---
A Three Tiered
Approach
As with Marketing Hub, Sales Hub and the rest of HubSpot's (considerable) product list, CMS Hub uses a tiered pricing model that's designed to provide flexibility and control.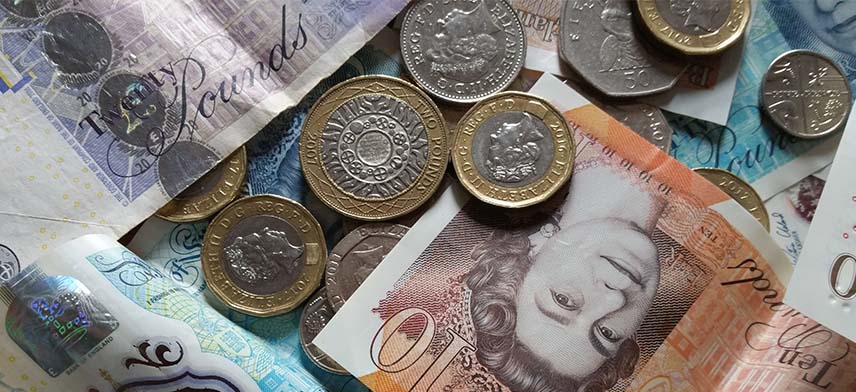 In practice, you'll probably end up shoehorned into a specific tier based on the number of pages and/or additional features you need to make your website generate revenue. But on the surface at least, you have the option to pick from three tiers that are supposed to cater to small, medium and enterprise level businesses.
Pricing for these tiers is as follows:
HubSpot CMS Hub Starter -

£21

per calendar month

HubSpot CMS Hub Professional -

£315

per calendar month

HubSpot CMS Hub Enterprise -

£1050

per calendar month
Most people start out on the professional subscription (£315 per month) because it provides a good mix of useful features at a reasonable price point.
You get up to 10,000 web pages and access to the overwhelming majority of useful CMS Hub tools, including the advanced functionality that sets CMS Hub apart from competing products like Wordpress, Drupal or Craft.
Here, we're talking about things like HubSpot's dynamic content builder, inbuilt A/B testing tools, a drag and drop interface that lets your marketers create new pages on the fly, a smart CTA builder, and integrations with most commonly-used MarTech tools.
In truth, the overwhelming majority of B2B businesses probably don't need anything more complex or feature-rich. But you didn't come here for generic advice for the average business. You came here to find out which tier you'd need to buy, and that means you'll need two things:
A sound understanding of the features associated with each CMS Hub tier


A scoring matrix or decision-making process designed to help you select the tier and feature list that'll enable you to scale your business


Details of the extra or "hidden" costs of adopting HubSpot CMS Hub
Above all, this exercise is about understanding the specific needs of your business and picking a tier that'll facilitate and support the next six to twelve months of your growth plan.
You can, of course, upgrade your subscription at any time – HubSpot will never turn down the opportunity to take more of your money. But migrating between tiers isn't always a seamless process, and leveraging brand-new features may require a substantial overhead in development costs.
Never mind the additional time needed to get your teams and processes up to speed…
As such, we think it's best to take your time and ensure that you're picking a tier that'll provide for at least six months. If not longer. To help with that, let's dive in and look at the features and costs associated with each tier of HubSpot CMS Hub.
---
HubSpot
CMS Hub Starter
We'll cover this off quickly because it's generally only of interest to very small businesses. If you've got a small budget and only need a 40-50 page website HubSpot CMS Hub is probably a perfectly good pick. You're limited to one subdomain and one blog, but the most important elements are there: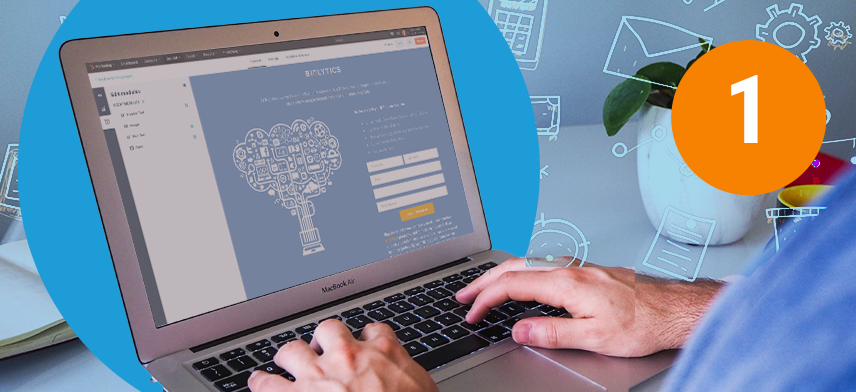 You get the drag and drop editor, the landing page builder, access to HubSpot's theme marketplace and the basic automation tools that make HubSpot CMS websites so powerful vs. their Wordpress, Craft or Squarespace competitors.
You get all the security and support you need to run a small lead-gen website and you'll also benefit from all the natural advantages of running your site on a SaaS platform, including things like automatic updates and HubSpot's 24/7 monitoring and 99.9% uptime guarantee (source BlendB2B).
Thing is, HubSpot CMS Hub Starter doesn't include some of the really smart tech that makes HubSpot CMS Hub Professional and Enterprise websites sing. Without getting too poetic about it, we'd say spend some time reflecting on whether or not your business could benefit from
Dynamic content tools

A/B testing functionality on all landing and website pages

Content staging

Visitor identification

Custom reporting

Filtered analytics views

Google Search Console integration
This isn't a sales pitch; we're genuinely suggesting that you spend 10-15 minutes having a think about what you're likely to need in the next 6-12 months, and whether these tools are likely to play a pivotal role in supporting your growth plans.
In our experience, they prove to be tremendously powerful and somewhat transformative – especially if you can sink the time into using HubSpot's A/B testing tools in anger – or making good use of smart content functionality to craft really powerful user journeys.
So if your goal is to actually turn your website into a business asset that generates real revenue, CMS Hub Starter probably isn't the right package. The £21 per month price tag might seem attractive, but the feature set is unlikely to support your goals.
---
CMS Hub
Professional
The majority of our clients opt for this package. We don't have the hard data to back this up, but we reckon it's safe to bet that the overwhelming majority of HubSpot's CMS hub subscribers do the same because - truth be told - it offers the best balance between cost and functionality.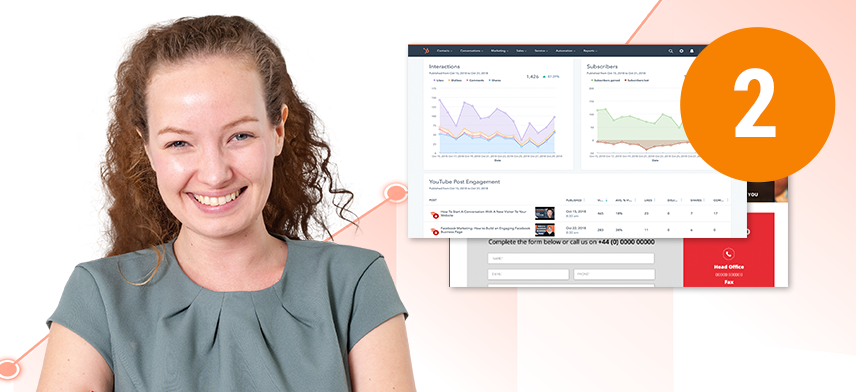 For £315 a month, it provides a suite of incredibly powerful marketing and automation tools including
Smart and dynamic content tools

A/B testing functionality

Incredibly deep and customisable reporting tools

A topic cluster strategy tool

Google search console integration
It also lets you build and check multiple pages in advance, via an incredibly handy content staging tool that's honestly worth its weight in gold. Site size is another consideration. CMS Hub Professional will let you have up to 10,000 unique web pages, which is more than enough for the overwhelming majority of B2B websites.
Professional-tier subscriptions also give you up to 5 subdomains and blogs, which is handy if you're trying to create bespoke web experiences, separate your eCommerce store from your main website, host a load of downloadable resources or set up several foreign language versions of your site.
At last count, approx. 90,000 businesses had opted to build their website on HubSpot CMS (source: New Perspective).
A good chunk of these businesses will have done so because HubSpot CMS integrates with the rest of HubSpot's (incredibly) powerful toolkit. But we know from personal experience that a fair few B2B businesses have chosen the platform as a standalone CMS – based purely on the strength of the professional tier's content and personalisation feature set.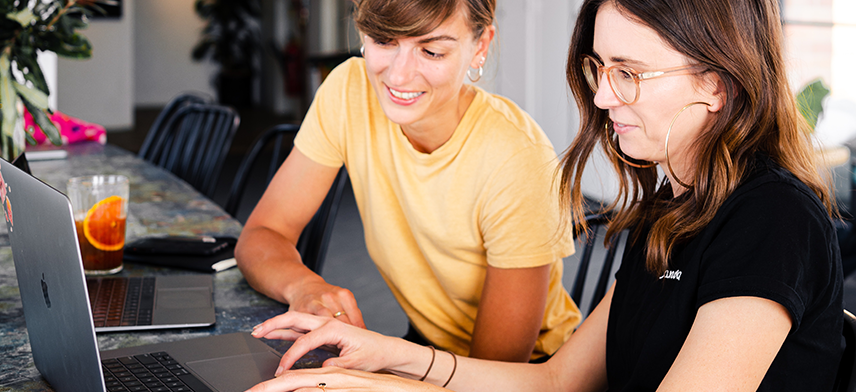 It's ideal for businesses with a hands-on marketing team who want to be involved in the day-to-day running of a website – or businesses who are keen to action intelligent marketing strategies
In our eyes HubSpot CMS Hub Professional is also the best option for businesses that are looking to start experimenting with CRO or conversion rate optimisation. Now that Google Optimize has joined the rest of Google's failed project in the internet's largest graveyard, HubSpot's A/B testing tool is
It's not as sophisticated or feature-rich as a dedicated tool like, but it's simple, effective and easy to use which makes it a brilliant way to start experimenting with the idea of incrementally improving the feel and messaging of your web pages.
We've got a pretty detailed guide to CRO for B2B businesses here if you're interested. We're also more than happy to talk you through the concept in person if you drop us a message.
But the long and the short of it is that HubSpot CMS Hub Professional is probably the subscription you want if you're growing a small or medium-sized business, don't want to worry about hitting an arbitrary page limit, and also want a powerful suite of marketing tools.
---
CMS Hub
Enterprise
HubSpot CMS Hub's final tier will set you back £1050 a month. This may seem expensive when compared to the much more moderate monthly cost of a Professional licence, but if you are running an enterprise-level business, the extra functionality is a must-have.
In particular, its content partitioning and activity logging features are indispensable for managing large teams – and ensuring that different departments don't accidentally interfere with each other's web growth projects.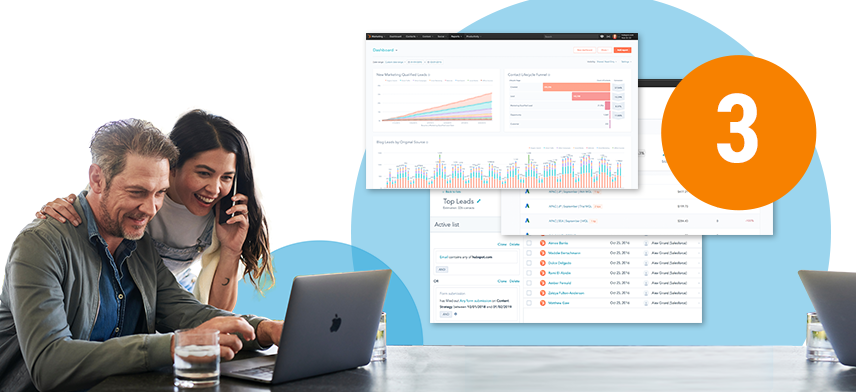 The developer sandbox is powerful too. When working with our CMS Hub Enterprise clients, we make extensive use of this feature to test new themes and apps, integrations or modules before rolling them out onto the live site and finding that you've accidentally broken a minor but important element of your most important landing page…
Security and quality assurance is top-notch too: All HubSpot CMS subscriptions come with a 99.9% uptime guarantee and 1:1 technical support but Enterprise customers also get 24/7 site performance monitoring and automated code alerts that tell you when inefficient or sub-optimal code is slowing your website down.
Again, this isn't a sales pitch. But in conjunction with all the HubDB, smart automation and A\B testing functionality provided by a Professional subscription, it's fair to say that CMS Hub Enterprise is the all-singing, all-dancing tool that larger companies need to grow their online presence and turn their website into a revenue-generating machine.
The monthly cost may prove too much of a burden for small or medium sized enterprises and companies of this size may well find that they never actually use the extra security/governance features that make Enterprise CMS Hub licences so powerful but if you want to properly future-proof your growth and you can stomach the £1050 pcm cost, there are few B2B web content management systems that compete with HubSpot's top-tier offering.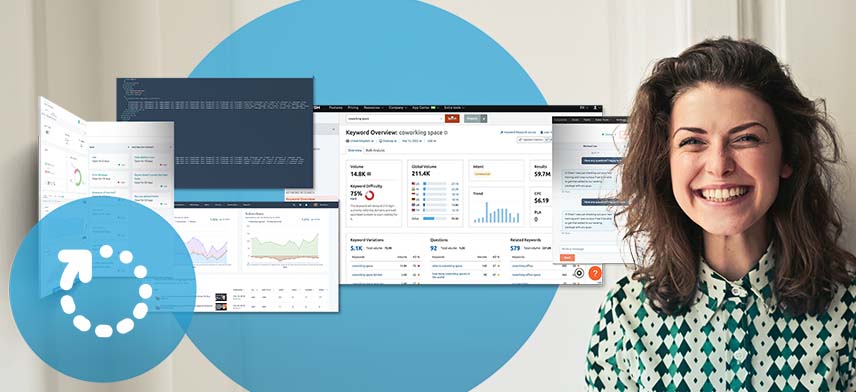 It'd be remiss of us to ignore the web app builder too – it's niche kit that only a few businesses will need, but the ability to build native web apps that don't need to call an external database is incredibly powerful stuff if, for example, you want to build an event registration builder, an ROI calculator or a quote builder.
You can call on HubDB data or custom objects to automatically populate all kinds of personalised content which, again, won't be useful for a lot of businesses but if you are starting to tap into the power of truly bespoke web experiences, it's fantastic functionality that completely removes the need to subscribe to and integrate additional software.
---
Additional Costs
Associated with CMS Hub
The cost of migrating to HubSpot CMS Hub goes above and beyond the monthly subscription: You don't have to worry about hosting, SSL certificates or domain registration (that's all included by default). You also save a bit on the cost of updating and maintaining your website because HubSpot CMS Hub is a SaaS solution and HubSpot takes care of all that stuff.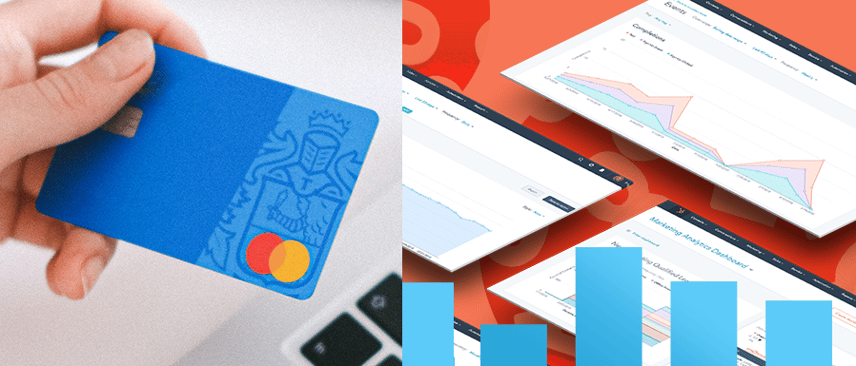 But you will still have to pay for the design and build of your new website, which is a significant expense. Generally speaking, we advise clients to budget between £10,000 and £40,000 for the development of a HubSpot CMS Hub website, although the exact cost will always depend on the amount of extra functionality and/or non-standard features you need to run your business effectively.
You can reduce this headline cost by opting for off-the-shelf themes or pre-built templates, stripping out unnecessary functionality or shrinking the size (and complexity) of your site but there's always a trade-off here: Strip back too much and you may find that your shiny new website doesn't deliver the growth you need.
Ultimately, the best way to work out how much you'll need to spend on the initial design and build is to sit down with a HubSpot development agency. Most reputable agencies will be happy to run a quick discovery session to spec out your build and give you a rough estimate.
Try to pick one with a strong track record though – building a HubSpot website isn't straightforward and you don't want to be saddled with a site built by 'have a go heroes'.
HubSpot's own Solutions Directory is a great place to start looking for partner agencies with a good track record.
The only other additional cost you'll need to worry about is the cost of building bespoke modules, web apps or integrations. HubSpot has an Asset Marketplace that will expand to include modules and integrations in the near future, but if you're trying to do anything complex or unusual (like building a smart quote builder or integrating esoteric tech) you will need to budget a bit extra.
We love doing the techy integrations and web app builds, but again, you'll find plenty of other agencies that can offer you a quote in the official Solutions Directory.
---
Choosing
The Right CMS Hub Subscription
If you're lucky, this decision will be relatively straightforward. Larger enterprise clients often need a CMS Hub Enterprise subscription to satisfy their own process requirements and ensure that all departments can adopt their CMS properly.

Smaller companies may be limited to starters because their budget simply will not stretch to the £315 pcm price tag attached to a Professional subscription.
But if you're sitting between two different tiers or find yourself wondering whether it'd be best to dig deep and invest in a slightly more expensive package to properly future proof your web build, we'd advise the following:
Assess your business requirements: Begin by ensuring that you have a proper understanding of your website goals, functionality needs, and the scale of your business. You may well find that you really do need a specific feature, or that you probably won't need the shiny new functionality CMS Hub Enterprise offers


Work out what you can actually afford. Consider your budgetary constraints and evaluate the pricing structure of each plan. Determine the value you expect to receive from the additional features provided in higher-tier plans and assess if the cost is justifiable based on your business goals.Writing down a quick cost benefit analysis can take all the hard work out of these decisions by drawing your attention to the real-world cost of obtaining a 'must have' feature.


Write a priority list for functionality. Identify the features that are most important to your business. For example, if you require advanced customisation options, e-commerce functionality, or CRM integration, prioritize plans that offer those capabilities. Focus on selecting a plan that aligns closely with your critical requirements.


Consider scalability and future growth: Assess your expected growth trajectory and scalability needs. If you anticipate significant expansion in the near future, it may be wise to choose a plan that offers room for growth and provides the necessary scalability features, such as advanced content management capabilities, multi-site management, or enterprise-level security measures.


Evaluate integration options: If you rely on other tools or systems for marketing, sales, or customer support, consider the level of integration offered by each plan. Evaluate how well HubSpot CMS Hub integrates with your existing stack and whether it provides the necessary connectors or APIs for seamless data flow and automation.


Review support and service levels: Examine the support options and service level agreements (SLAs) provided with each plan. Consider the level of support you require and whether priority support, dedicated account management, or faster response times are essential for your business.


Seek recommendations and user feedback: Research customer reviews, case studies, and forums to gather insights

from businesses similar to yours. A good HubSpot agency will be happy to refer you to similar businesses in your niche, who've struggled with a similar process.
Remember that HubSpot provides the flexibility to upgrade or downgrade your subscription as your needs evolve, so you can start with a plan that suits your current requirements and adjust it in the future if necessary.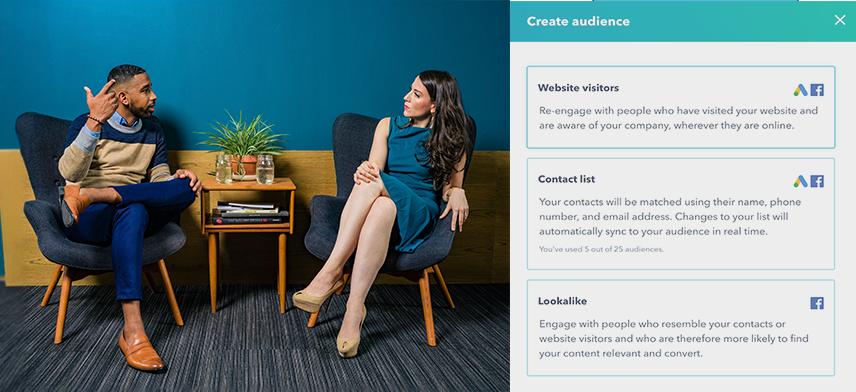 And if you need tailored support and/or have questions about HubSpot CMS Hub, get in touch today. We're always more than happy to help B2B businesses understand whether HubSpot's really a good fit for them.