Search Engine Optimisation or SEO aims to ensure your ideal customers find your website when they are either looking for help or ready to purchase. In its purest form, SEO is a lead generation tactic. In this SEO and lead generation explained article, we lay out all the basics to get you heading in the right direction. But first, some high-level explanations.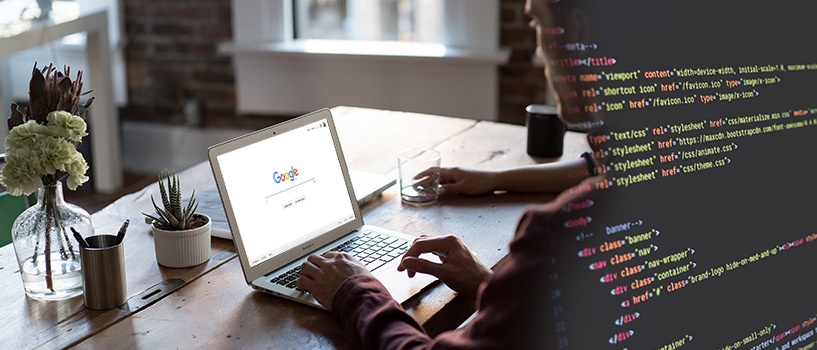 What is
SEO?
Appearing in Google® for searches relevant to your business can generate opportunities or leads. That's stating the obvious. In fact, in our view optimising a website to appear in relevant search results is all about lead generation. The pages on your website should be created and fine-tuned to attract new leads, plain and simple.
Try our lead generation calculator if you're unsure how many leads you need to generate to hit your business goals. It may well help you develop your online marketing strategy.
But what is search optimisation? Well, we've got two resources that each explain it slightly differently. Our understanding SEO article explains things visually, whereas our what is SEO article uses simple explanations.
In a nutshell, it's pretty much any activity designed to improve the chances of pages from your website appearing high enough in a specific Google search to be seen. Ideally, that means being on page one and hopefully near the top, but when people really need a solution, it's normal for them to dig a little deeper.
This type of work is often dismissed as alchemy, but it isn't. It's simply about understanding your ideal customers and ensuring you're creating the content they need in a way that search engines understand.
Here's a breakdown of the key elements of SEO.
Keyword Research
Most people agree that keyword research is at the heart of SEO. That's because of the way people use search engines. If you think about how you use Google, you likely type some words into the box when looking for information. Those words are known as keywords, and the suggestions Google puts in front of you are the results of searching using those keywords.
Using the keywords people use when searching improves a page's chances of appearing in a search result. But there's more to it.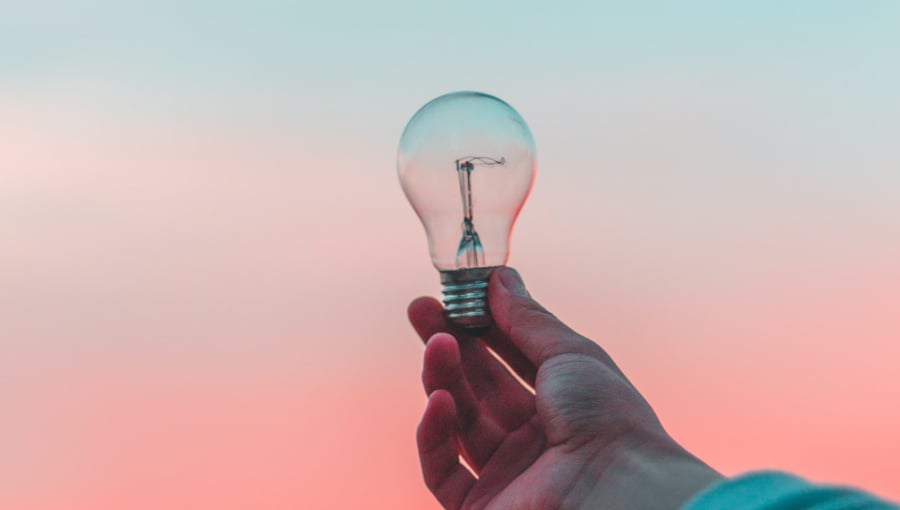 Content Creation
The content on your website is what Google uses to make complex decisions about when and when not to include your web pages in a search request. Of course, they need to include keywords, but there's more to it.
Although some people think throwing up a few hundred words that include keywords is enough to rank a page, it isn't. Creating content is a strategic exercise requiring analysis of current search results, your competitors' content and your website's site authority. Speaking of which.
Link Or Authority Building
If there's one aspect of SEO that confuses and irritates people, it's website and web page authority. Search engines use many signals to decide how much they trust a particular content page, and trusted pages are ranked higher. So how can you increase your website's authority?
The main deciding factor when it comes to website authority is inbound links; when website A links to website B, search engines treat that as a vote of confidence. If website A is itself a highly trusted resource, such as a major newspaper's website, the link carries more value.
There are many ways to build links, none of them easy, and we've written this article on link-building techniques. Remember that if other credible web pages link to your pages, the overall authority of your pages increases, and so will your search rankings.
Of course, it also makes sense to have the technical aspects of your site in tip-top condition; here's why.
Technical SEO
When things are broken or badly maintained, it tells a story. For example, if your car was last serviced two years ago and the tyres are barely legal, only a fool would buy it.
When search engines crawl or look at your site, they aren't just looking at the content. Google and the others are also very good at figuring out how well-maintained and put-together your site is. If your site's badly built, is slow to respond and is full of technical glitches, it will rank lower, even if your content rocks.
Therefore, it makes sense to review your site's technical side and ensure you're not giving search engines a reason to downgrade it.
Good SEO Creates Opportunities
The bottom line with SEO is when it's done right, it creates opportunities. People with needs, motivated to find a solution, will find your website and potentially make contact. Your website now has the potential to generate leads, so let's examine the lead-generation aspect of websites.
---
What Is
Lead Generation?
While SEO does the heavy lifting of securing search rankings, resulting in people potentially visiting your website, it won't necessarily turn those visitors into leads. In an ever-increasingly noisy market, people need to be persuaded to make contact with you and here are some of the factors that play into that.
Is Your Website Credible?
If you try and put yourself in the mindset of a potential customer, does your website look credible? Is it showing your business in the best possible way, and will it persuade them to take the next step and get in touch with you?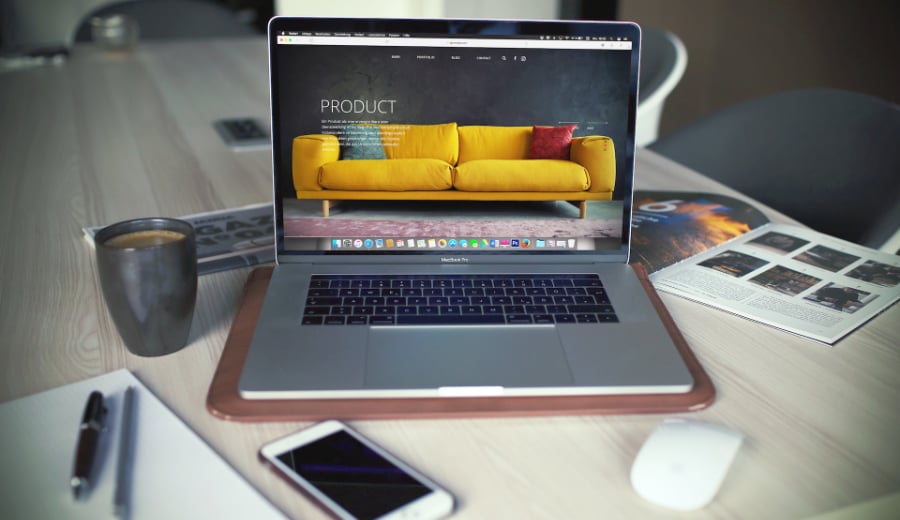 Whether or not your website was built with a £99 template you downloaded or an expensive custom design, it needs to look like the real deal. Where search engine visitors are concerned, it's your one chance to impress. Most visitors will decide to invest some of their valuable time reading your web page within 50 milliseconds (source). If they hit the back button, it's an opportunity lost.
If your site's look and feel pass muster, the information you give them must be helpful and accessible to get the right engagement.
Is Your Content Helpful?
Be honest and ask yourself if your content is about you or your customer. Many businesses write content with a focus on themselves instead of their customer. But your content needs to show visitors what's in it for them, not how great you are.
Your content should demonstrate that you understand their pain and the challenges they need to overcome. For example, our website management services page doesn't headline with something like We Are Great At Managing Websites; it lets people know what's in it for them, and it works. It tells the right story.
Are You Telling A Persuasive Story?
The most popular episode of our podcast covers the subject of business storytelling. It's a great listen. Humans love stories, and a customer-focused storytelling technique will work way better than a web page that concentrates on you and your capability. Incidentally, pages that do that are also way less likely to rank.
Of course, there are pages on your website that state facts or technical data, pages you link to from your main pages, for example, but pages that you write to attract search traffic need to do better. They must persuade, educate, entertain and encourage people to take the next step.
One powerful way to help persuade people to fill in a web form, start a web chat or pick up the phone is social proof.
Are You Using Social Proof?
Where possible, your content should contain social proof. The social proof could be Trustpilot or Google Reviews, case studies, client testimonials, video testimonials or any combination of the above.
Social proof can be vital in making a potential customer feel safe. This is important because, above all else, people want to make good decisions and spend their money wisely. Social proof shows that others have already done that and have had a positive experience.
If your website looks credible, your content is helpful, and it tells a good story, and to top it all off, it has some social proof embedded in it, people may decide to make contact, and this is something else you need to get right.
Is It Easy To Make Contact With You?
You may know how your ideal customers prefer to contact you, but if you don't, you need to make it easy, no matter their preference.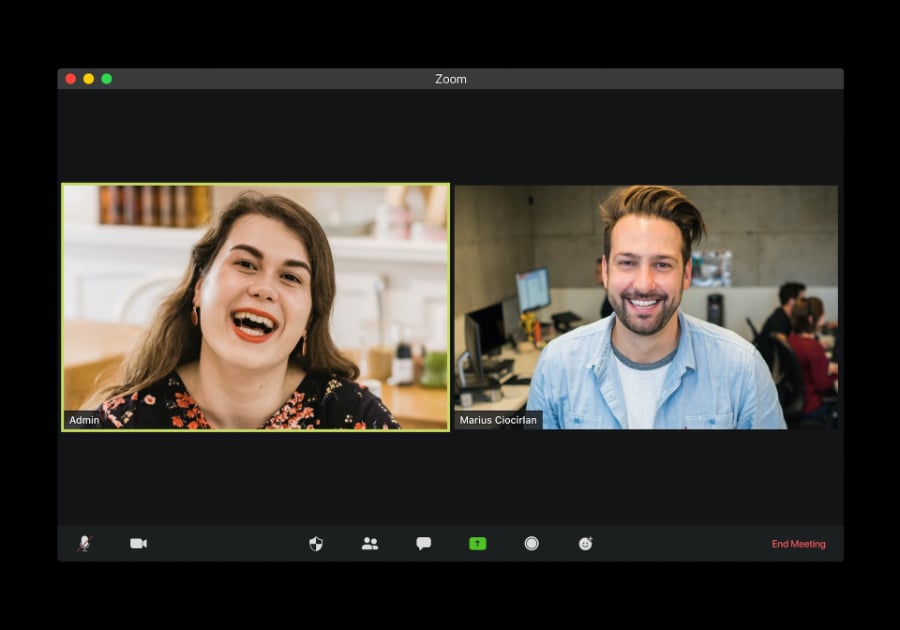 Some people love web chat, some like to put their details into a web form, and some prefer to pick up the phone. Having done all the hard work of getting people to look at your website and persuading them you're worth speaking to, don't fall at the last hurdle and annoy them by making it hard to get in touch.
We strongly recommend using a Customer Relationship Management system or CRM for web forms. By embedding web forms from your CRM, when people fill in the form, all the data goes straight into your CRM. It's a guaranteed way to make the most of every opportunity. If you're not using a CRM, here's why you should.
Use A CRM To Manage Leads
If people fill in a web enquiry form on your website, that data should be fed straight into a CRM. When this happens, an event, such as a review of the inquiry, should be triggered. Even if the enquiry comes in via a webchat, email or telephone call, you should still make sure it's added to your CRM.
A CRM may seem daunting, but it is very easy to use and will transform how you manage, and progress leads to turn an enquiry or connection into a customer. Although we're not going to cover lead nurturing in this post, a CRM makes the process very easy, especially when connected to a workflow.
HubSpot's basic CRM, which has all the functionality many organisations need, is 100% free of charge and well worth checking out. If you need help understanding CRM systems and where they might fit into your organisation, get in touch for a chat.
---
Embrace SEO based
lead generation
Hopefully, you're now in a much better place when it comes to understanding how SEO, together with lead generation, can help you find new customers and grow your business. We hope that by having lead generation and SEO explained, you'll embrace this way of expanding your horizons and attracting customers from far and wide.
Although you might feel like you have a mountain to climb when setting out, with the right approach, your investment will pay dividends. Every day, people search on Google for help, products and services; if they don't find your business, they will find your competition. The only way to ensure they find you is to take a strategic approach to improve your web presence and make SEO and lead generation work in your favour.
We help businesses improve their online presence with a focus on finding new customers. If you'd like to find out if we're the right team to help you, get in touch.