At this time of year we have to renew our HubSpot Marketing software certification, which involves us refreshing our knowledge and sitting an exam. It's done and we are once again certified and continue to be HubSpot partners.
The best thing is not the exam or the certification though, it's the fact that we have the opportunity to refresh our knowledge, keep up to date about the newest developments in the marketing hub software and the latest thinking in the field of inbound marketing in general.
Another positive aspect is that reviewing the training for the exam reminds us just how good HubSpot actually is! As we've been a HubSpot agency since 2015 we sometimes take it for granted because it just works, so we forget what a great system we have at our fingertips.
Here is a summary of some of our favourite HubSpot features:
Blogging - what would we do without it! It's easy to use, simple to add images and Calls to Action, with hints and tips for optimising your blog post and writing without distraction.
Landing pages - design and build simple pages designed to achieve one goal. Even non developers can create them.
Forms - capture leads and get potential customer data straight into your CRM.
Automation - set up all sorts of routines that happen all by themselves, kinda like magic.
Social media - schedule your posts within HubSpot, and set up your blog to post to your chosen accounts.
Smart lists - segment your audience and create lists that automatically update themselves based on your chosen criteria.
Reports - analyse the data on just about anything with lots of options for views and timescales.
HubSpot Free CRM
Yes, HubSpot's CRM is free! We found it hard to believe too, but we have several clients who use it and it is incredible how much you can do with the free version! Landing pages, forms, emails come along with the fantastic, easy to use customer data management tool.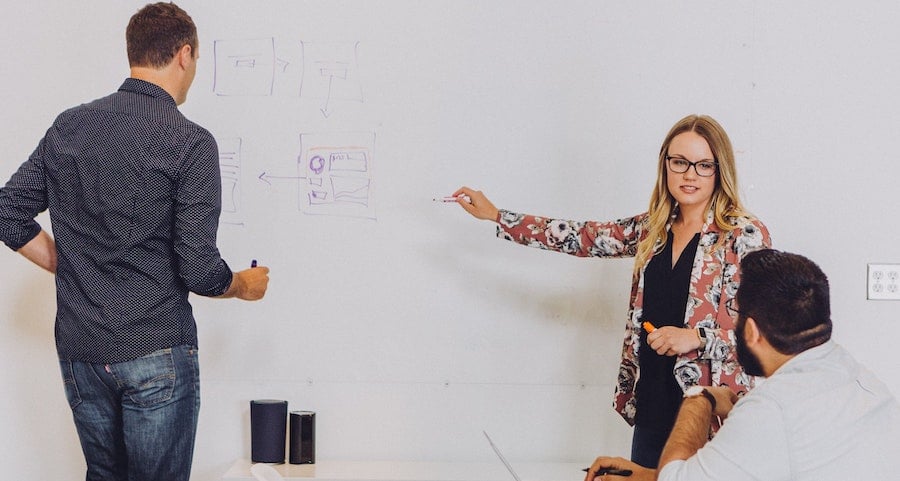 Strategy
Even better than the fantastic functionality is the way that HubSpot makes sure that you think about your strategy.
Buyer Personas - in my opinion the most important part of any marketing strategy is understanding who you want to be speaking to. You can't plan properly without knowing your target market - it affects everything - your messaging, pricing, where you post your content as well as the content topics themselves.
HubSpot has a special section where you can write a story about your ideal personas, with demographics and information about their goals, challenges and motivation. This makes you really think about the people you are speaking to rather than thinking of them in terms of products. For example, a financial services company might traditionally divide their customers as mortgage or pension buyers (product focused) rather than 35 year old stockbrokers with a love of baking or 70 year old retired school teachers who enjoy bungee jumping (customer focused).
Content Strategy - the HubSpot software even has a planning and strategy section. So no excuses at all. You have a place to research topics and keywords for SEO and see how all your content fits together for maximum effect, create project plans, map out entire campaigns and create a content calendar.
HubSpot Academy
The icing on the cake is the huge online training library available, leading to exams and certifications at a range of levels. From the introductory Inbound Certification, free for anyone to take to the more detailed HubSpot Marketing Software certification for customers there are all sorts of courses on sales, design, digital advertising and much more.
If you want to know more about HubSpot please get in touch - we love talking about it as much as we love using it!